5 Home Security Mistakes That Jeopardize Your Safety
September 4, 2019 at 11:00 AM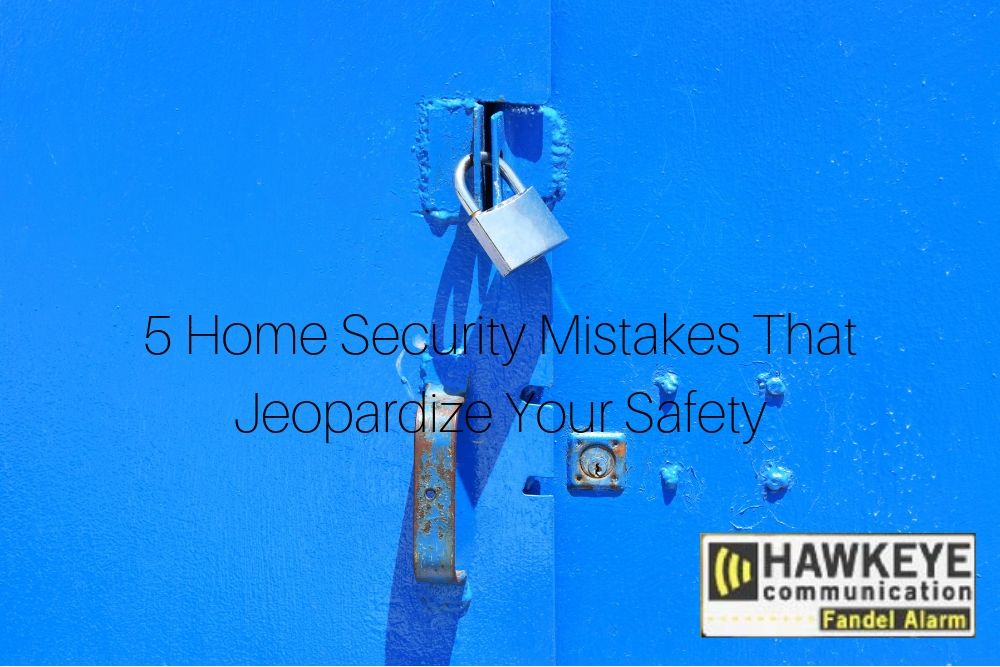 No matter what area in Iowa, Cedar Rapids, and Waterloo you live in, home security is important. Whether your area has a low crime rate, properly securing your home is vital. It's high time to take this thing seriously. See here the 5 home security mistakes that can jeopardize your safety.
1. Fancy thinking that daytime is safer
Most people think that daytime is safer than the night. Since the sun is up and everything's lit up, they're relaxed and loose. Partly, it is really safer in the day but what burglars truly appreciate is an empty unattended house. Keyword: when everyone is at home and at school.
The rate of break-ins in Iowa, Cedar Rapids, and Waterloo that occurs in the day are higher. To avoid daytime break-ins, keep your alarm system working even in the daytime, especially if you're away even just for a quick errand. Make sure that all points of entry are closed.
For better protection, opt for a home integrated system from Hawkeye Communication. With their system, you can monitor your home through your mobile devices. Send us a message.
2. Bushes that are too close to the windows
Your landscape can either be inviting or dissuading for those with bad intentions.
How?
Bushes and trees that are too close to your window can be a hiding place for intruders. Keep your bushes trimmed and make sure to give it a good distance from the windows.
As an alternative, try choosing low growing trees. Tall trees can be a way for these intruders to get into your house. You don't need to remove all your plants, you just need to plant your landscape strategically.
3. Duplicate keys that are kept outside
This is one old hack in case one house member forgets to bring their duplicates with them. What you didn't know is that you're putting your home's security at risk with this.
An intruder might be observing you and learning your routines from afar. If really continue doing this for emergency cases make sure that you do it cautiously. Try hiding the key not too near the house or use a better disguise item to hide it. Otherwise, use key-less entry so you won't have to worry about these things.
4. Privacy gates
These types of gates are set-up with the intention of providing increased privacy for you. But, they can also put you at risk. Here's how.
Privacy fences and gates that enclose your premises can also be a hiding spot for intruders. They can take advantage of it since you can't see them through it.
An unseen entry can occur because you don't see them coming. It's even more dangerous if you don't have security cameras outside your fence. If possible, choose your gates carefully and install security cameras outside your property. It will help you monitor suspicious activity outside your gates.
For most homeowners, security is at the top of their minds. Take note of these things and avoid them as much as you can. Being cautious will benefit you in the long run. Call us should you need any assistance.
Cedar Rapids: (319) 362-4300
Iowa City: (319) 351-3030
Waterloo: (319) 226-5348
Phone Fax: (319) 362-5256
Tags: