9 Epic DIY Security Hack Fails
September 7, 2019 at 10:35 PM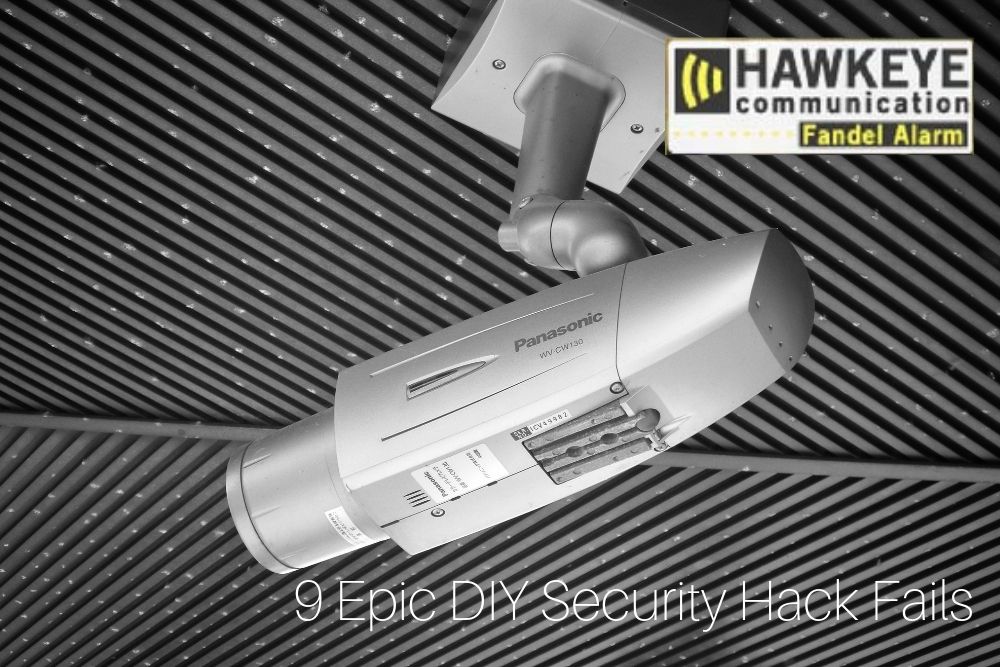 DIY-ing has now become very popular among people. Even at the smallest things, people try to take it on their own hands. This is because of their belief that they will be saving more.
Thievery and burglary experience can be traumatic to anyone. You lose not only valuable possessions but also the feeling of security at your own home. In some places, high-quality home security systems are expensive. That's why some homeowners made their own security measures.
While home security is a serious topic, here are 10 DIY security devices that certainly will not help anyone. Read on and let's all have a good time.
1. Lock the gate, please!
Securing your gate is firmly locked is one good way to ensure your property's safety. Let's make things clear - a gate is an effective barrier for your premises if it's attached to a fence.
But apparently, a property fence was missing in action while its gate was left alone. Hmm, not really serving its purpose, isn't it? Well, at least it was locked.
Keep this in mind, the fence and the gate are meant to be with each other. Don't break them up okay.
2. Try the next house
This one is not exactly DIY and definitely will not help to protect your home and your social relationship with your neighbors.
A homeowner placed a statement welcome foot rug. And it says "The other house is wealthier". It very witty right but not very neighborly.
Still, let's admit, it's kind of a cute gift though. But it's not going to work.
3. Click-click!
Security cameras are an advanced protection treatment to any property. It can definitely deter potential thieves. But for you to have that service, you need to pay for it.
However, one homeowner didn't want to spend money on security cameras. Instead, he pinned an old film camera to his wall. Well, wonder how well that works though.
4. Decoy cam
This one can definitely pass the most epic fail security hack that is not going to help you.
Fake or decoy cameras are used to dissuade thieves from their plans. And they should resemble real ones to be effective.
A homeowner created his own decoy camera which was made by cartons. It looks like it was done by a 5-year-old. it's not fooling anyone but it will surely give the thieves a hard laugh.
5. Bike lock
A homeowner seems to be desperate for a lock. In order to lock his house door, he ditched the doorknob and replaced it with a bike lock. Hmm, it evidently closed the door but we're not sure how strong it can protect his home.
6. Ad-hoc ring
Ad-hoc rings have many different uses but this one is really weird. A homeowner used an ad-hoc ring to their doorknob and attached a chain to it then just hooked it to a nail on the wall. Then behold, their door is locked. Well, the homeowner must really lack some skills. He probably didn't think this through.
7. Shock to death
Now, this trick of this homeowner didn't want to think too much of how will he securely lock his door. He just wants to make sure that he is alerted when an unannounced visitor comes in.
He stuck a pumping horn into his wall in parallel to the doorknob. So when someone opens the door, it will blow the horn loud. Any visitor, even the thieves will surely shock to death with his trick. Maybe he's also assuming that thieves will open the door wide and pump the horn.
8. DIY robotic security guard
Here's another homeowner who probably didn't think through things carefully. Surely, his intentions were to create an effective security device for their home. But not for their pets (if they have one).
Wondering what is it? Well, he just ducked taped knives in a circular pattern to a low circle chair. Which is by the way low enough to cut ankles of their guests or unfortunately - their pets. Let's just hope they don't have pets.
9. LEGO it
Have you ever stepped on a lego block? Excruciating isn't it - if you're barefoot.
Well, this homeowner's security trick is to leave all his kid's lego on the floor and under their windows. With the intentions for any potential thieves to step on it. He really must have thought that thieves and burglars go out barefoot. What'd you think?
That's enough epic DIY security hacks fail for today folks!
Saving yourself a few bucks of money from DIY-ing isn't enough to compromise you and your loved one's safety. DIY-ing is not a bad thing. It's actually kind of a trend today but not for security and protection.
Opt to pay now a little more money for a top-quality security system and enjoy your peace of mind. Being truly safe must mean doing it properly.
Convinced now that security systems can't be DIY-ed?
For sophisticated security systems, Check out Hawkeye Communication/Fandel Alarm now.
Or call them at:
Cedar Rapids: (319) 362-4300
Iowa City: (319) 351-3030
Waterloo: (319) 226-5348
Phone Fax: (319) 362-5256
Tags: