Cedar Rapids Firefighter and the Smoke Alarm Blitz Program
February 16, 2019 at 1:38 AM
The weather may be cold and icy in Cedar Rapids, but this did not stop the firefighters, led by Acting Captain Adam Jones and Firefighter Paramedic Shelby Van Weelden. They went out and responded to an automated fire alarm call at the former Lindale Mall Sears after it has reported water flow from the sprinkler system.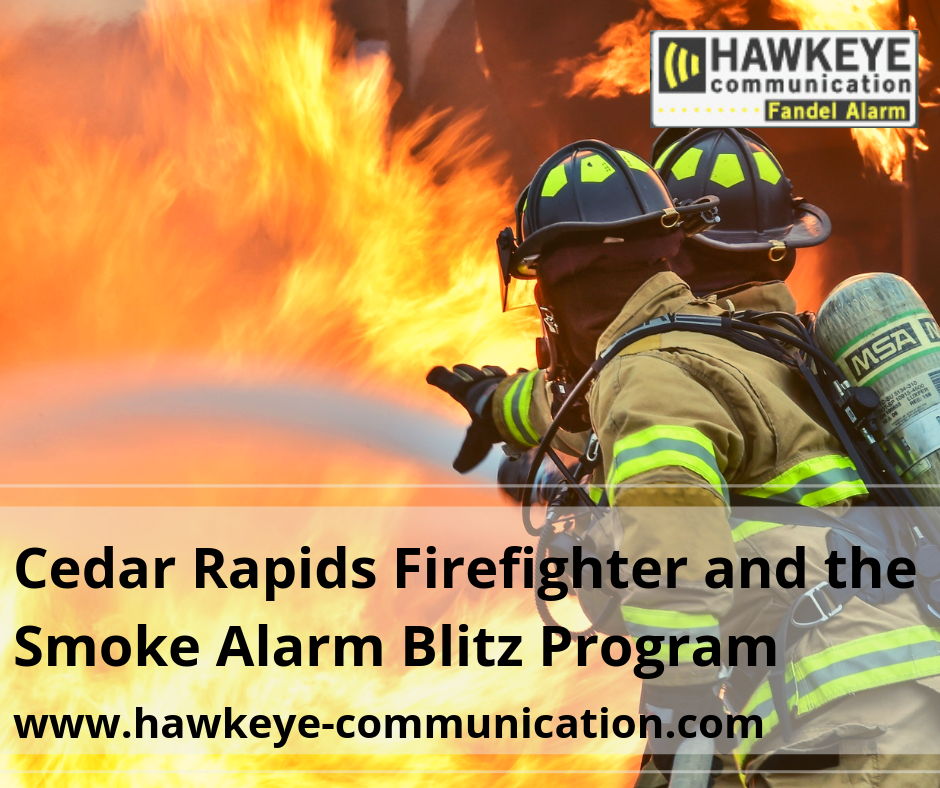 Without a fire alarm installed in this store, this wouldn't have been detected. Thus, it is extremely important for both businesses and homes to have a smoke alarm detector installed in their homes and businesses in Cedar Rapids.
About the  Smoke Alarm Blitz Program of the Cedar Rapids Fire Fighter
Because prevention is better than cure, part of the information campaign of the Cedar Rapids Fire Department is to conduct a Smoke Alarm Blitz Call. This helps inform homeowners of the need to install a fire alarm system at their homes.
This has started just a couple of months ago, but as more people are getting educated on how smoke detectors can help save lives, the crew is optimistic it will help lower the incidences of fire accidents and deaths int he neighborhood.
How is this done?
The firefighters often do it in areas where a recent fire occurred. They go door to door and even help install these fire alarms for those who need assistance. They have gone to eight neighborhoods in Cedar Rapids and is out to help more communities in the coming months.
So far, they have found five homes in these areas that have no smoke alarms. Now that they have been informed, these houses are now adhering the required fire alarms for their homes.
How many smoke detectors should I have inside my house?
As per fire code in Cedar Rapids, a smoke detector has to be installed on every bedroom and every level of your home. It is also important to choose high-quality smoke alarm detectors, like the Honeywell Fire Alarm and Carbon Monoxide Detector.
Moreover, it is also important to have these smoke detectors checked regularly to ensure it is working in perfect condition. Should you need any help evaluating your current smoke and carbon monoxide detectors, we would be most happy to help you. Contact us.
Tags: