Crime Rates and Season Changes: What is its correlation?
September 19, 2019 at 11:00 AM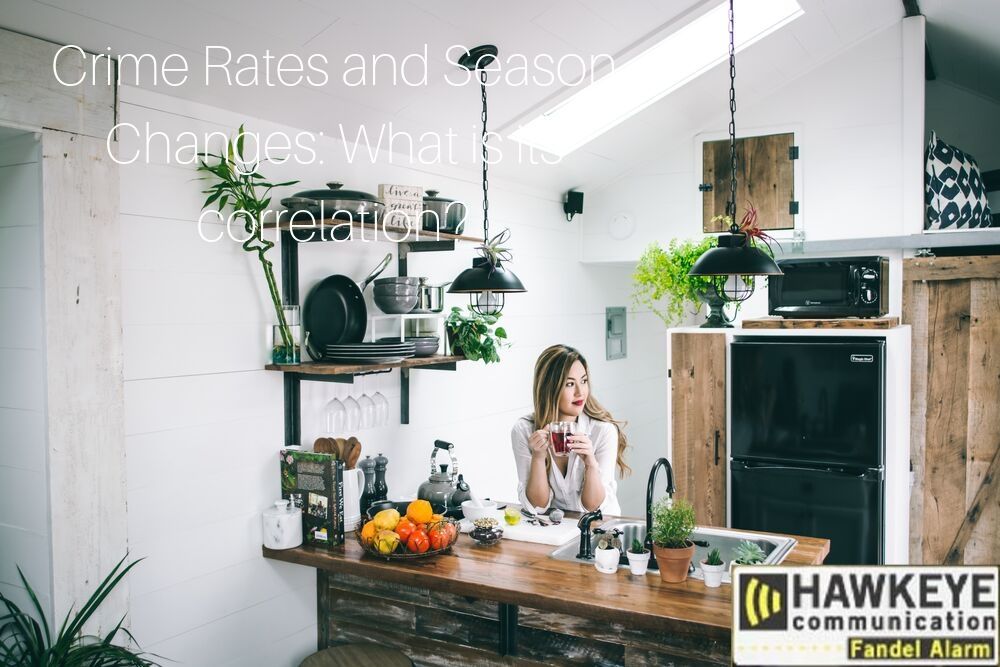 With the change of season this September, it is curious to see how the crime rate will vary. Will it go low or high? Is there a study showing us data about this matter? If so, how are you going to protect your home against these criminal acts?
Read on for the answers.
Statistical Data on Crime Rates for 2016 and 2017*
In the year 2016, the Government conducted a study which revealed the states of Maine having the lowest rate of violent crime and Alaska incurring the highest crimes, 24.5 of these are related to guns.
For the State of Iowa, 3.3 murders out of 100,000 people have occurred in 2017 compared to the 8.3 murders that happened in Alaska on the same date.
The Worst Types of Violent Crimes Happens in Summer
Among the four seasons, summer has been hailed as the season with the worst types of violent crimes. This includes:
Rape

Sexual assault

Robbery

Aggravated assault
You may easily blame it on the weather, but it is important to be more vigilant during this season to ensure your home is well protected against potential crimes. To do so, you should have a reliable home security system installed in your Iowa homes. If you haven't thought about it yet, then its high time you do. Send us a message.
Burglary Rate also Increases During Summer
Aside from violent crimes, burglary rate has also become popular during the summer. Vox revealed that burglary is 11% more common in the summer than in the winter. But it doesn't mean you can relax during winter, because burglary and theft happens all year round.
Fall Season is Most Dangerous for Teens
While summer is dangerous for some, it may be the safest season for your teens as they are cuddled safely inside your home unless they go gallivanting with friends. However, it is when they go back to school during the season of fall when they become more prone to crimes.
Teach your children to be more vigilant when going to and from the school and immediately alert you of any strange occurrences in between their trips. Install a video doorbell into your home, so no one can easily enter your premises without you knowing.
Let us help you have a more secured home. Call us at (319) 362-4300.
Tags: