How Can a Waterloo Active Video Surveillance Protect Your Pool from Spring Breakers
March 21, 2019 at 11:00 AM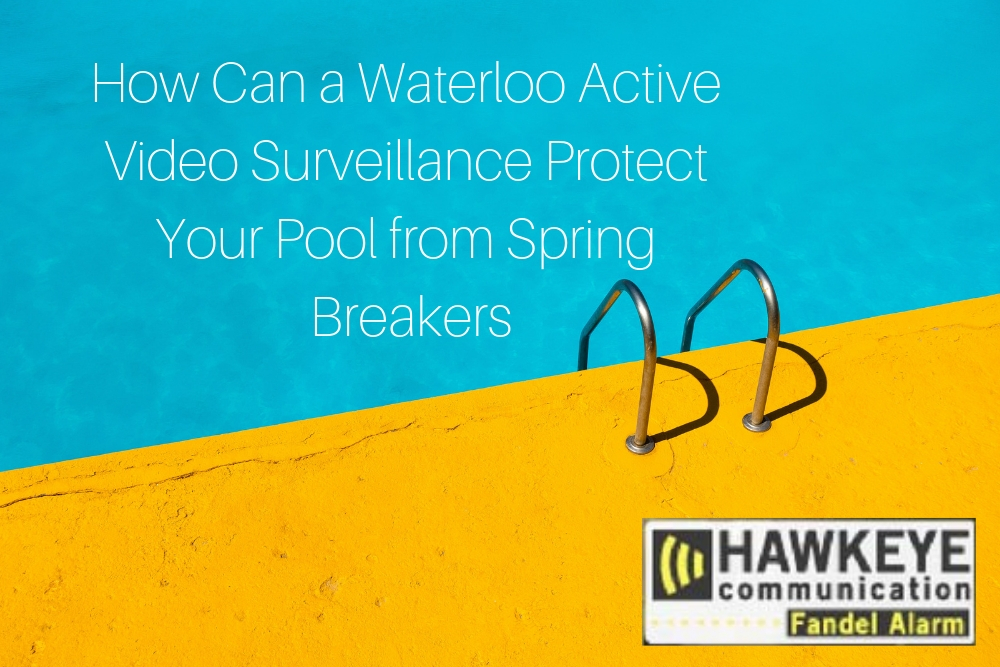 Spring is near, but so are the "spring breakers" looking for a place to party for free.
Do you have any security measures to stop them?
Does your place have what it takes?
If you want to secure your place at a low cost, then active video surveillance is what you'll need..
Why the need for active video surveillance?
Break-ins, property damages and losses are very obvious reasons to set up a security method at your area. But there is something more important. If the spring breakers come into your pool place and get injured or worse drowned, it will be your communities legal and financial responsibility.
Keeping your areas and residents safe and secure is just a few of your community's obligation. But you got to keep intruders from breaking-in and becoming victims. And because of the increasing number of pool trespassers at springtime, you might as well put up an Active Video Surveillance.
What Does Waterloo Active Video Surveillance Do?
How does it stop spring breakers?
Active video surveillance has the latest technology that can help you watch over your community's pool zones. These digital cameras look out over the premises, where a military grade video analytics scans for movements or perimeter breaches. With the integrated systems of advance analytics, this can easily differentiate moving object from windblown leave, humans or animals.
What happens when the video surveillance in Waterloo spots an intruder?
Once an intruder/s is detected by the Waterloo video surveillance, the video feed will be dispatched through a secured internet linkthat is sent to the professional guards on duty. This signals the guards to call out the trespasser to leave. If they do not follow, the guards on duty will contact the local authorities to remove the intruders in the area.
What happens to the video footage?
The footage is securely saved. This allows it to be easily retrieved, replayed and analyzed.
Conclusion:
Protecting our community from such intrusions does not have to be that hard and tricky. Using Active Video Surveillance is a solution to keep your places safe and protected as well as your residents. It is not just your defense but also your peace of mind.
If you want to upgrade your pool safety, Contact us today for a free consultation! We are more than glad to help!
Tags: