10 Smart Home Automation Facts You Should Know for 2018
June 29, 2018 at 9:00 AM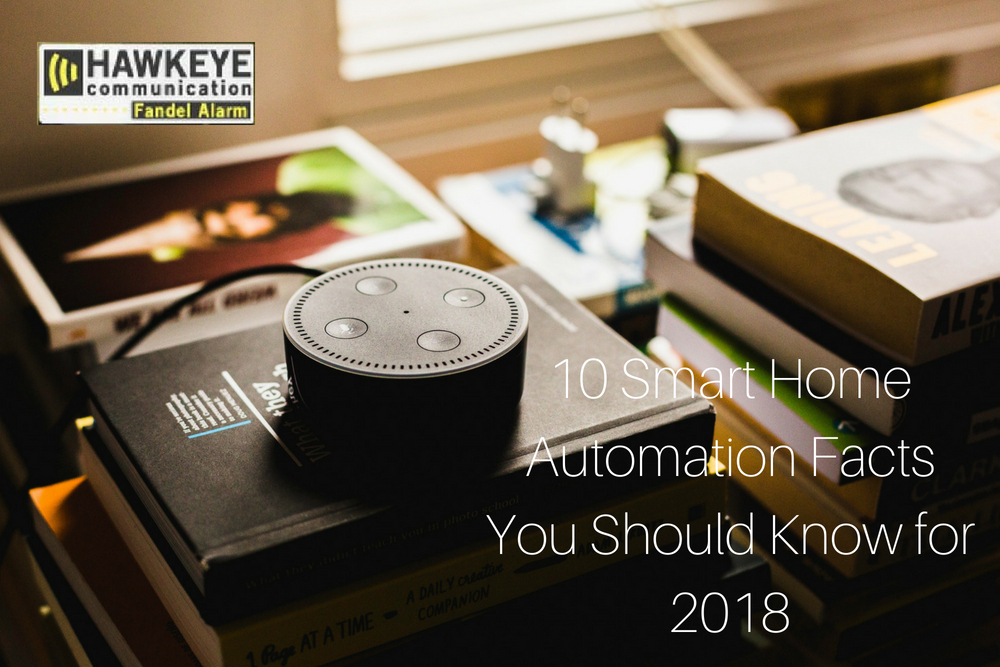 Once accessible to only the most tech-inclined homeowners, smart home technology is taking Iowa by storm. Homeowners in Waterloo, Cedar Falls, and Cedar Rapids are embracing the beauty of smart lighting, smart thermostats, security enhancements and more.
When most people think of smart homes they think of temperature control, automated blinds, and smart lighting. Truthfully, those are just a few aspects of smart home technology that make it a highly beneficial tool.
At Hawkeye Communication, our technicians know how much of a difference smart home technology can make in your life, which is why we're dedicated to providing you with personalized solutions.
Today, we're looking at some home automation facts that show just how amazing it is.
1. Statista, Inc. projects that America's smart home market will grow by 62.7 percent between 2017 and 2020.
2. More homeowners today state that they're willing to spend more money for smart home packages. In fact, 65 percent of homeowners are ready to invest in the technology. (The Washington Post)
3. Do you think that smart homes are limited to new constructions? Think again! Coldwell Banker has discovered that 57 percent of home buyers considering purchasing older homes would see them as "updated" and "more appealing" if they have smart home features. (The Washington Post)
4. eMarketer reports that about 12 perfect of internet users around the globe use smart home technology. Another 33 percent are "very likely" to invest in the technology as well.
5. Millennials are totally onboard with smart home technology. Over two-thirds of all adults between ages 25 and 34 live in wireless-only homes. (MarketWatch)
6. Smart home technology isn't just a modern concept. It actually dates back to Leonardo DaVinci who came up with several concepts for automating the home. The famous painter wasn't the only one, either. Jacques de Vaucanson invented the first fully automated spinning mill in 1745 and Richard Arkwright improved it with water in 1771.
7. Smart technology is about a comprehensive approach. You can pick and choose the options that you want, but most homeowners develop a system that features lighting control, temperature control, blind automation, video, audio, and security monitoring, as well as HVAC control.
8. In 2017, three of the top five selling products on Black Friday were pieces of smart home technology: Fire TV stick with Alexa Voice Remote, TP-Link Smart Plug, and the Echo Dot 2nd Generation. (Forbes)
9. At 70 percent, lighting control is by far the most popular feature in smart homes. This is because automated lighting is an easy way to improve your security and save money on energy costs. (Nielsen)
10. The majority of homeowners state safety and convenience are the top two reasons they adapted smart home technology. (eMarketer)
At Hawkeye Communication, we can help you achieve the level of smart home you're looking for. Whether you're ready to invest in a complete system that controls every aspect of your home, or you're simply looking to get your feet wet, give us a call. We're happy to visit your home in Waterloo, Cedar Falls, or Cedar Rapids to give you a quote.
Tags: