13 Ways How Home Automation Can Help Homeowners this Summer
July 25, 2019 at 9:00 AM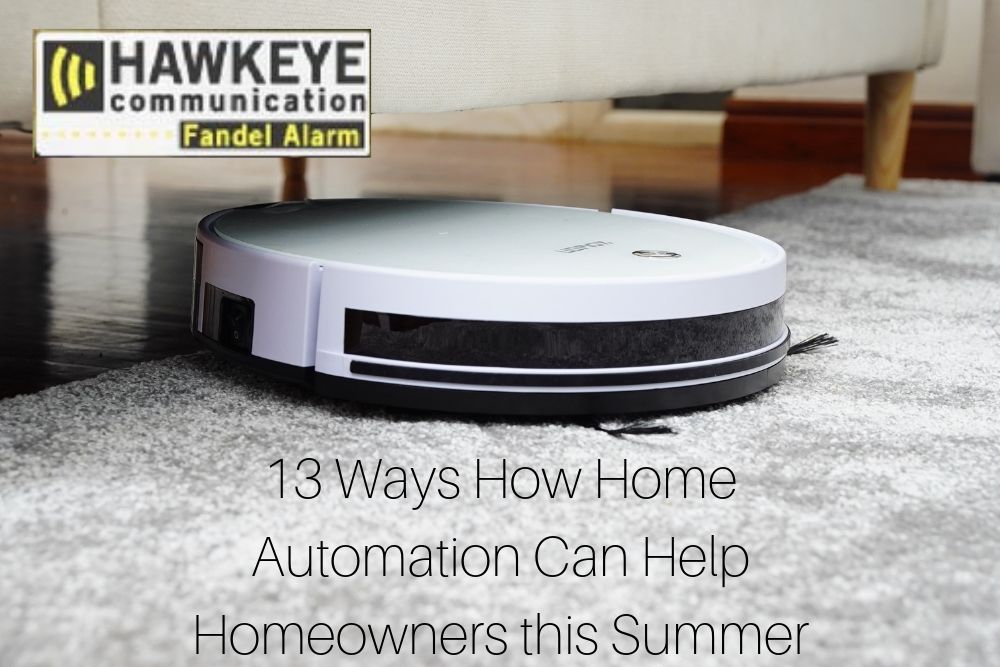 There's no doubt regarding the convenience, energy efficiency, and security that is brought by home automation. Most especially during the summer season. It is the season where most residential owners can benefit from their home automation system. When the energy consumption is at its highest, families are on vacation or even kids that are alone at home.
Here are the benefits you might want to exhaust from your home automation system this summer.
Family Safety
Our family's safety is surely at the top of our concerns. At summer, kids are on vacation but unfortunately, parents still need to go to work. The dilemma of the parents leaving their kids alone at home is taken away by the home automation system.
1. Check on kids and pets at home the live video feeds.
It's easy. Just open up the live video feed on your mobile app.
2. Get notified when a family member arrives at home.
You can set up this notification alert in your system.
3. Pool safety
With home automation, you can be alerted once the pool gate is opened or if someone enters the pool area.
4. Receive alerts for opened doors and cabinets.
Home automation lets you set up codes and alerts notification when a house member opened a cabinet or door.
5. Babysitter's codes
This takes away the need for key duplicates. You can simply give your sitters access code to your home. Just make sure that you've made a background check on the babysitter.
6. Set-up limitation on TV and video-games
You can easily set up time limits when the TV and video-games will switch off. This ensures that your kids won't be soaking themselves with it.
Vacation Security
Who wouldn't like to have their mind at peace while on vacation right? With automated lights, remote alerts, live camera viewing, and virtual keys - home automation can give you that peace of mind even if you're away.
7. Get notified for movements and alarms
You'll immediately get a notification if there's a problem at home. Your home automation system can alert you in case of fire, water leaks, and even burglary. This way, you can act fast even you're not at home.
8. Control your lights even on the other side of the world.
You can create the illusion that someone's at your home by switching on and off your lights, TVs, and radio through your mobile app. You can also set-up a different time schedule for your lights to fool any potential burglars.
9. Close doors
Do you sometimes feel that you forgot to close your doors? Easy peasy. With your home automation app, you can check if you've left your doors open and close it.
10. Get notified when your door codes are used
You'll be able to receive a notification if your sitter, neighbor or other family members used their codes in entering your home. You'll also be notified if incorrect codes are being tried.
Energy efficiency and convenience
Home automation is not just for your home and family's safety. It is also very helpful for energy efficiency and convenience. As we've said, it makes our lives easier and better.
11. Set schedule for your smart thermostat
Setting up a schedule for your smart thermostat when someone is at home and when no one is around lets you save up energy.
12. Room usage sensor
Your home automation system can automatically switch off energy usage if a room is detected to be not in use.
13. Control your blinds
You can remotely control your motorized blinds or even schedule it when to roll up or down.
By being able to control your things at home with a home automation system, your convenience, energy-saving, and the security level is increased. Just imagine how easy it is to have the control and security of your home at your hand. The home automation system is a great partner for homeowners in their everyday lives, especially this summer season.
Tags: