15 Easy Steps To Increase Security in the Workplace
July 31, 2019 at 11:00 AM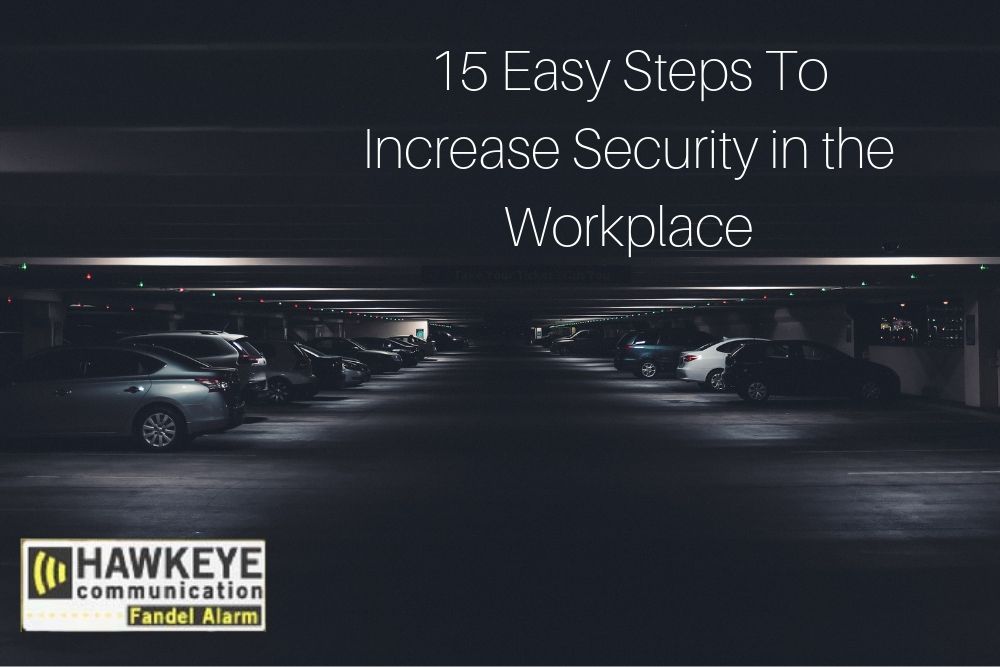 Often times, it is dark when we leave the office. This situation combined with the increasing criminal, theft, and illegal intrusion rate today - are enough reasons to heighten up your security. Here are some easy-peasy steps you can do to become more secure in the office this season.
1. Designate security guards in all parking levels.
2. Do not leave the reception area unattended.
3. If no one is present or nearby in the entry door, do not open it.
4. Immediately report broken doors, windows, and locks to the security personnel.
5. Register all entries in the building's facility for reference.
6. Quickly report and check any suspicious activity inside and near your premises.
7. Do not open any suspicious packages. Ask assistance from the local authorities.
8. Never allow unregistered service provider or personnel to enter the building facilities.
9. Lighten up dark corners of the building especially the parking. Make sure your facilities are well-lit even at non-working hours.
10. Keep a list of all the important equipment, software, and hardware for inventory.
11. Create fire and emergency contingency plans. Conduct regular drills.
12. Keep sensitive business information well hidden or if possible shred and destroy them to avoid a breach.
13. Apply the "buddy system" to your employees. Especially if they'll go in the parking.
14. Establish a security safety team to focus on keeping your building and employees safe and secure.
15. Back up and store critical sensitive business information and databases. Make sure to keep them tightly secured.
These are just the simple steps you can take and implement in your establishment to keep it more secure. But for a higher-quality level of security, consider installing an integrated security system. Old fashion security methods are not enough anymore. With the improvement in our technology today- securing your office building can now be a lot easier and more secure.
Are you ready to take your office security on a different level? Call an expert security company now! Talk to us and let us help you.
Tags: