20 Burglary Stats You Need to Know
October 6, 2018 at 9:00 AM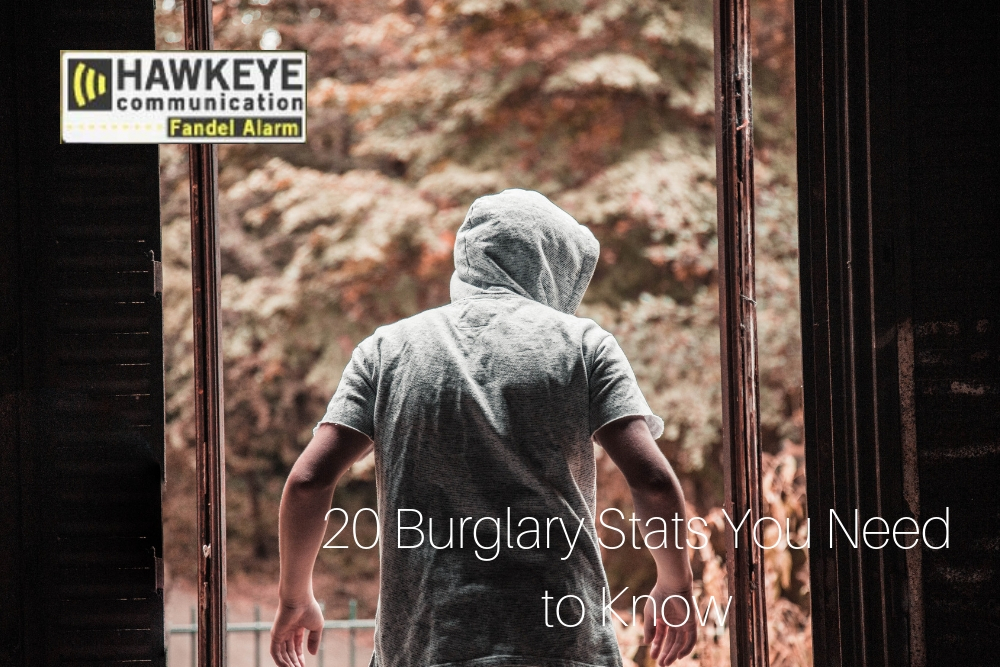 The FBI reports that overall burglary, larceny, and motor vehicle theft have seen a significant decline in the last few years.
In 2015, the property crime rate was down 14.4% compared to the 2011 estimate, which is down further (25.7%) from the 2006 estimate.

Property crime as a whole decreased from 13.9 incidents per 1,000 households in 2014 to 11.2 per 1,000 in 2015. This is a difference of 19%.

Burglary decreased from 701 per 100,000 people to 542 per 100,000 people.

When comparing the stats from 2015 vs. 2016, preliminary data shows that burglary crimes decreased by 5.9% in larger cities.
Statistics vary significantly by region, but the Northeast showed the greatest decrease of 5.9%
Though the overall trend of burglary statistics shows decreases, thousands of homes are still being broken into each year (around 325,000). Most of these homes are being broken into in plain view during the day.
In 2015, it is estimated that the total losses due to burglary reached $14.3 billion.
There are still around 2.5 million burglaries a year, 66% of which are break-ins. Unfortunately, the police solve only 13% of reported burglaries due to lat of a witness or physical evidence.
When Burglaries Occur
The number of burglaries that occur during the day is 1,495,790.

Break-ins are most likely between 6:00 am and 6:00 pm while people are at work or out of the home running errands.

1,324,090 burglaries happen at night because the cover of night brings security for intruders (it also means people may be at home).

Between 1993 and 2010, burglary rates were the highest during the summer and lower in the spring and winter.
How Burglars Get In
Burglars are more attracted to homes that lack security systems, yet only 17% of houses in the United States have a system installed.

Homes with no security system are 300% more likely to be broken into.

Most home invasions require some type of forced entry. This could come in the form of breaking a window, kicking in a door, or picking a lock.

The average burglar uses a pry bar, pliers, screwdriver, or little hammer to break into homes.
Who's Breaking In
Different burglars have different motives for breaking into homes, however, studies have shown that:
Burglars are likely to be male and 25 years old or younger.

85% of break-ins are conducted by amateurs who do it out of desperation. This makes them more dangerous.

The typical burglar takes a look at various factors when planning a break-in:
             - Proximity to traffic
             - Escape routes
Install Your Home Security System Today
Don't leave your family and property vulnerable to break-ins. Call the home security experts at Hawkeye Communication today.
Our experienced team will visit your home in Iowa City, Cedar Falls, Waterloo, or Cedar Rapids to conduct a security evaluation. From there, we'll design a customized security system that meets your needs. Call today!
Tags: