3 Guaranteed Ways to Protect Your Business This Holiday Season
November 9, 2018 at 9:00 AM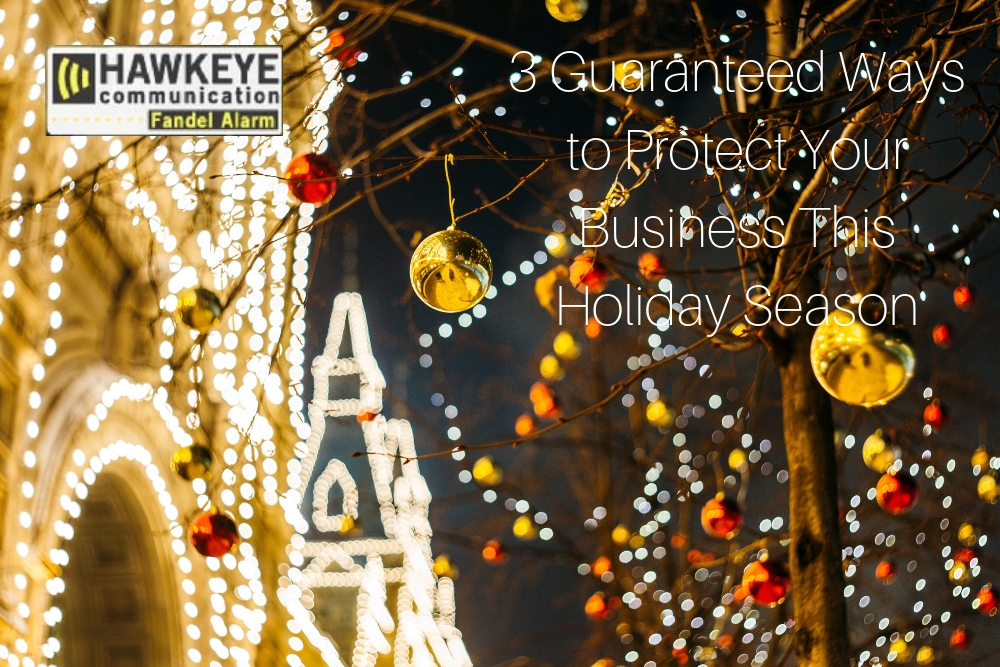 We are just a few days away from the holiday season. And with the intensity of the coming weeks, shouldn't you be extra careful in ensuring your business will run smoothly and will be protected from theft and burglary?
Now that is very much possible! Thanks to the surveillance camera and alarm systems that can help safeguard your business while monitoring your business.
What are the advantages of having these and other security gadgets to inside your retail store or business? Read on to know more about it.
Use a Commercial Surveillance Camera to Protect Your Business in Iowa
A commercial surveillance camera will give your business a complete video record of what is happening inside your store or office. This allows you to:
Monitor the inside and outside activities of your business through a computer or mobile device. This means having the ability to know what's happening inside your store even if you are not "physically" present.

Better staff efficiency and reduced employee theft through an effective monitoring system. The thought that someone is watching over them is enough to deter them from doing anything wrong.

Deter thieves. In cases where theft still occurs, you may use these videos to know who has stolen your goods and use this video against them during a crime investigation.

Peace of mind to know that your assets are well guarded.
Install An Alarm System in your Iowa Retail Store
True! A commercial surveillance system can help protect your business but with an additional alarm system, it will even full proof your security.
How is this possible?
An alarm system will send a warning sign to you or even the police department in real time if any burglary attempt has happened to your store. This gives you additional confidence and a safer work environment for your staff. This also encourages a safe cash flow and more efficient employee performance.
Increase Your Staff During the Holiday Season
It may be a bit late to hire more people for your store, but you can still add more people to your store This is not only to help increase efficiency and customer service satisfaction, but it also puts your team on schedule without overworking and excessively stressing them out.
These suggestions are guaranteed ways to help deter thieves and burglars from entering your retail store and business during the holiday season. However, it is important for you to choose highly qualified surveillance camera installers to ensure you are using the best.
Call Hawkeye Communication at (319) 362-4300, today to get your FREE quote or for any of your questions and concerns.
Tags: