3 Smart Gadgets You Can Integrate into Your Home
October 24, 2018 at 9:00 AM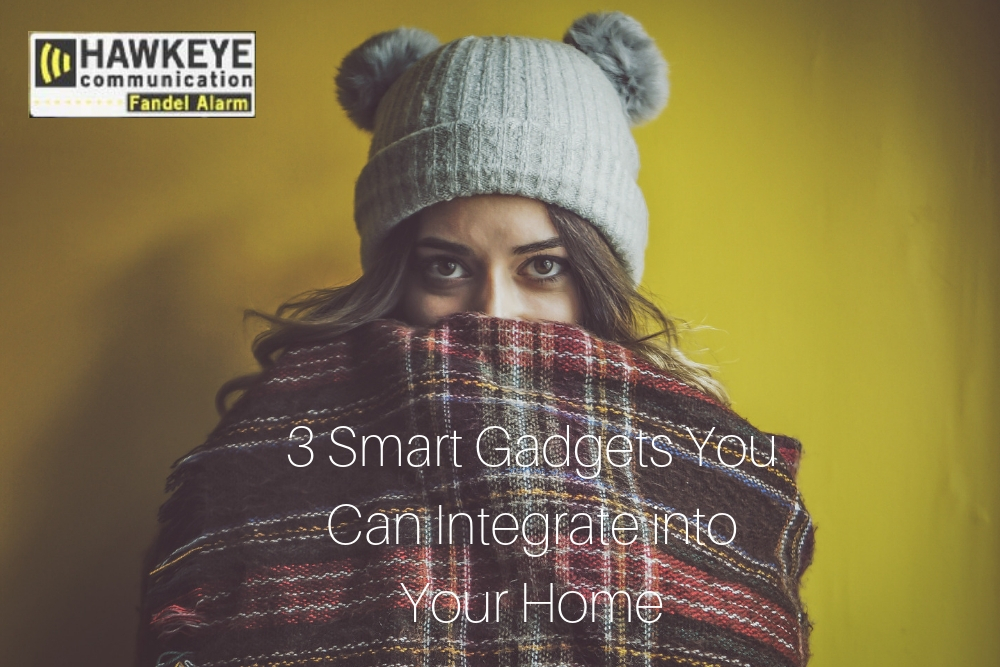 Fall in Iowa features temperatures that range from frosty to downright humid, which means it's the perfect time to integrate smart technology into your home. Smart technology will help you save on energy costs as well as control the temperature in your home at the drop of a hat.
Burning less energy, keeping your home nice and cozy, and saving money all starts with automation. Hawkeye Communication is a team of home automation experts that can help you integrate smart technology into your lifestyle.
Today, we're discussing three smart gadgets you need to integrate into your home to simultaneously boost your savings and lower energy costs.
1. Heating Control
The average autumn day in Iowa can begin with cold temperatures and frost on the ground and end in temperatures pushing 70 with a little humidity mixed in.
With smart home technology installed by Hawkeye Communication, you can adjust your thermostat before you ever leave the office simply by using your smartphone. Never worry about returning to a house that's too warm or too cold again regardless of the forecast!
The Honeywell Total Connect App gives you control no matter where you are. Many eastern Iowa homeowners enjoy the fact that it can be integrated with their home security system and features benefits such as:
Real-time alerts

Mobile control

Video monitoring

24/7 support
2. Shading Solutions
What if you could make your home more comfortable without having to do a thing? Hawkeye Communication is a certified Lutron dealer, installer, and service provider, which means we know how to create the perfect automated shading system in your home.
Lutron products give you the flexibility you need to create the ideal atmosphere in your home - and you can adjust the settings whenever you want! As the days get shorter, you can adjust your shades to open and close when you prefer. This allows you to capitalize on natural sunlight instead of forcing your furnace to do all the work.
Enjoy paying less in heating and cooling costs while making your space more comfortable!
3. Lighting Control
Fall is the perfect time to get away. Whether you're headed south for the winter or visiting one of the local apple orchards for the day, it's a good idea to use lighting control in your home. The Smart Bridge Pro and Lutron App for Caseta Wireless allow you to:
Control lights

Adjust shades

Change the temperature
If you stay out longer than planned, don't sweat it! Open your Smart Bridge Pro and Lutron App to change the lighting in your home so there's no wasted energy. Did you know that too much lighting in a room generates extra heat that costs you money in the long run? Avoid unnecessary costs by adding lighting control to your home.
Get an Estimate Today
Hawkeye Communication helps homeowners in Cedar Falls, Waterloo, Cedar Rapids, and Iowa City create the smart home they've always wanted. Whether you're looking to lower utility costs, lower energy usage, or bolster your home's security level, smart technology is the way to go.
Give our team a call today and we'll schedule a visit with you to answer any questions you have and provide you with an estimate. We'll even be here to support you after installation should you have questions or concerns!
Tags: