3 Ways Commercial Security Cameras Keep the Iowa Community Safe
July 25, 2018 at 9:00 AM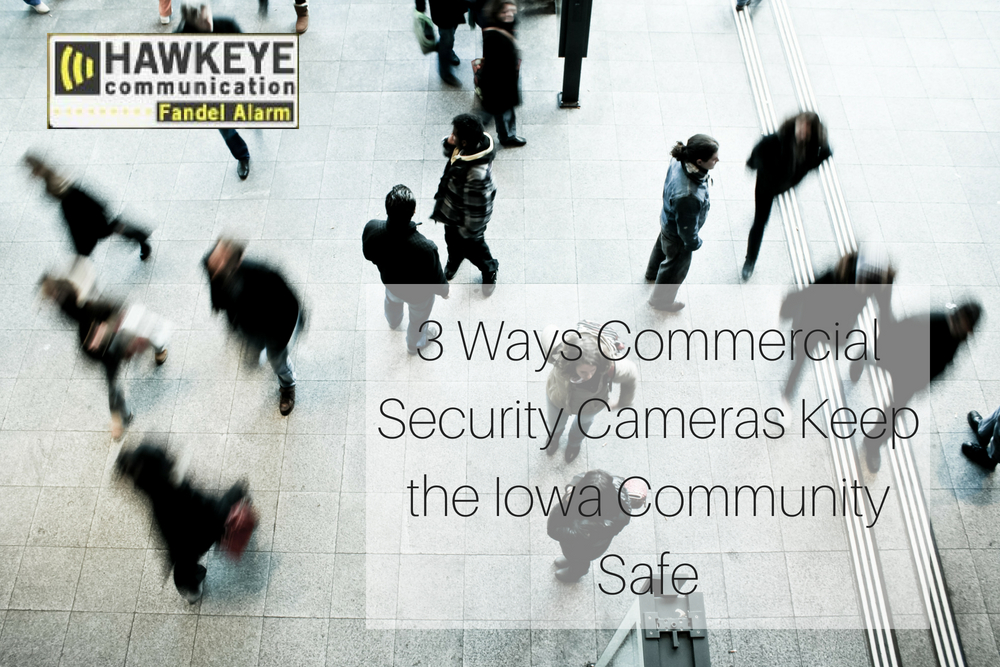 The police often ask the public for help solving crimes and that's because we can catch a lot on our commercial surveillance systems. Commercial security cameras in Cedar Rapids can capture footage of streets, parks, parking lots, and alleys that helps in many ways.
Across the state of Iowa, our uniformed men and women do a fantastic job of keeping the bad guys locked up and our streets safe, but sometimes law enforcement agencies turn to us for assistance.
A well designed and installed security system with cameras can help capture high-quality footage of illegal activities and prevent them from happening altogether.
By having a parking lot camera or any other type of outdoor security camera on your commercial property, you're keeping your business and the public safe.
Here are three ways commercial video surveillance systems are keeping the Iowa community safe:
1. They prevent theft
By simply installing a commercial security camera, you're reducing your chances of theft and vandalism. Parking lot cameras are excellent deterrents for those looking to break into your business or defile your property. Most criminals will think twice about going through with their plans once they spot your cameras.
Not sure where to place your commercial security cameras? The team at Hawkeye Communication can lend a hand. Our team of security experts will visit your property, make recommendations based on your building and vulnerabilities, and provide you with an estimate.
2. Cameras catch criminals red-handed
At Hawkeye Communication, we're dedicated to protecting people and property against violent acts, damage, and loss. We're proud of the fact that we are a Platinum Honeywell Authorized Fire and Security Dealer. Honeywell chooses only the most qualified security companies in the industry to join their elite program.
Honeywell makes high-quality security cameras which means they can catch criminals in the act in real-time. If there's activity happening around your property, your camera system will notify you. We've installed security systems that have prevented break-ins and caught criminals roaming the streets. If your business doesn't a surveillance system, call us now.
3. Cameras overlook public spaces
Sometimes criminals and lowlifes hang around shaded parking lots. Business security cameras that overlook sidewalks, streets and other public areas can capture crystal-clear footage of undesirable and illegal activity.
When you install security cameras in these areas, the criminals aren't the ones running the show. Simply having cameras watching the area means your customers and employees are safer.
Install a commercial video surveillance system
If you don't have a video surveillance system for your business, now is the time to install one. Don't leave your property vulnerable to theft, vandalism, and illegal activity. Let the team of security experts at Hawkeye Communication install a quality security system for you.
Whether your commercial property is in Iowa City, Cedar Falls, Waterloo, or Cedar Rapids, you can count on us to provide you with personalized video surveillance installation services.
Tags: