4 Ways to Enhance Your Home's Security
June 6, 2018 at 9:00 AM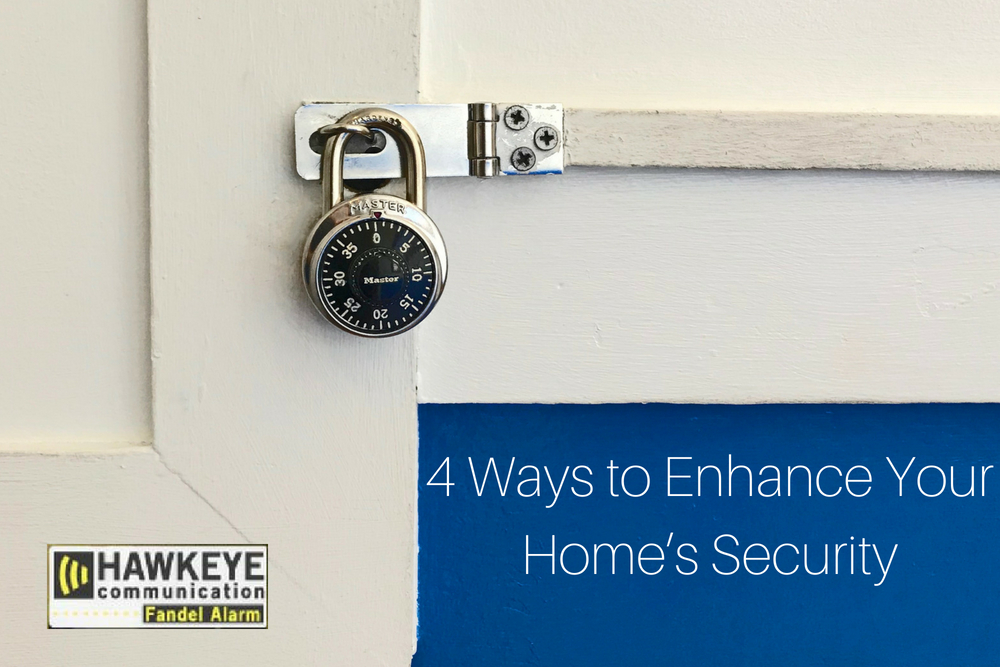 At Hawkeye Communication, we know that protecting your family and property are among your top concerns as a homeowner. That's why we enjoy spreading the word about what you can do to boost your home security.
Every home in the Cedar Falls and Waterloo areas has room for security improvement. The good news is that keeping your home secure is relatively easy once you've committed to it.
Here are some easy tips for improving your home's security and your peace of mind:
1. Adjust your landscape
Have you ever thought about how much your landscape impacts your home's security level? Landscaping is one of the easiest ways to make your property beautiful and keep it secure, so why not custom tailor it to both?
Consider planting thorny bushes under windows to discourage burglars from gaining access. Trim your shrubs and bushes routinely so thieves can't hide behind them. Also, invest in landscape lighting and motion-activated lights to deter prowlers.
2. Watch your packages
The holiday season is long over (for now) but that doesn't mean that potential package thieves aren't still scoping the streets. Start requesting package updates from delivery companies whenever you're expecting something. Most of them let you sign up for email and text alerts to keep track of your packages, so make sure you're utilizing this service.
Opt for signature requirements whenever you're having something large or expensive shipped to you. If you have a trusted neighbor that will be home when you're not, ask them to hold the package for you until you come home. Another option is to install a security camera around your door to monitor the activity.
3. Put valuables away
It's important to give the appearance of being home while you're at work or out and about for the day, which means opening blinds and curtains. Let your home automation system do the work for you of opening blinds throughout your home to capitalize on natural lighting, but also be cautious of what people can see when looking inside your home.
When passersby can easily look into your home and do an inventory of your valuables, that's bad news. Start rearranging your furnishings so they're less visible, put away expensive electronics, and don't let obvious valuables sit out in front of open windows.
4. Monitor entry points
Now that you're thinking about your home's security, have you ever considered that your doors are vulnerability points? Invest in doors that are solid wood or metal and are at least 1 ¾ inches thick.
Are your windows made of burglar-resistant glass? Upgrade them if it's in your budget to do so. If not, add motion sensors so whenever the threshold is broken, your home security system will notify you immediately and the authorities next.
Would you like a team of professional security experts to assess your home's security level? Hawkeye Communication offers comprehensive residential security solutions for homeowners in the Cedar Falls, Waterloo, Cedar Rapids, and Iowa City areas. Whether you're ready to install motion sensors, a security system, or video surveillance, you can count on us to engineer a custom system for you.
Tags: