4 Ways to Reduce Energy Costs with Home Automation
June 15, 2018 at 10:00 AM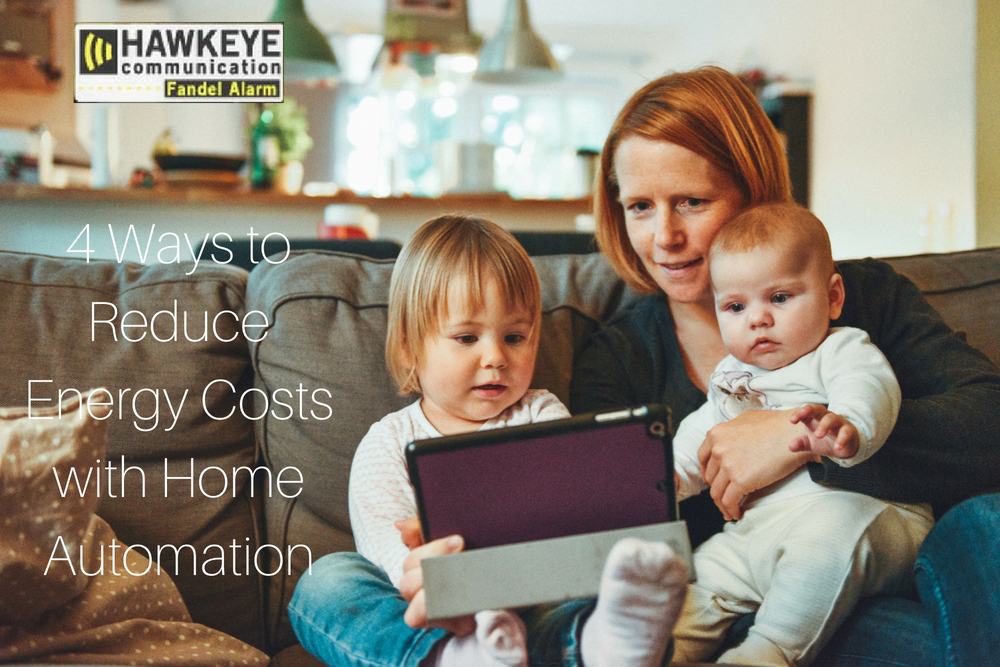 Many homeowners enjoy the convenience of home technologies such as motorized window shades, lighting control, and temperature control, but few are aware of just how well these conveniences can save them money.
Home automation systems are easy to enjoy because they handle themselves, but they also reduce your home's energy usage, therefore reducing your carbon footprint.
Let's take a look at some of the ways home automation can save you money on utility bills.
1. Control your home's temperature with motorized shades
If you're a nerd like us, you'll find the idea of having your shades independently adjust to your specifications throughout the day quite exciting. But motorized shades are far more than entertaining.
When you automatically regulate the heat that enters and escapes your home, you're reducing your heating and air conditioning costs throughout the year.
Trudging up and down the stairs of your two-story home to adjust the shades on a dozen windows or more gets old and time consuming, especially when you're doing it every day.
If you want the shades to adjust while you're away, then automation is the way to go!
2. Comprehensive climate control
Have you ever thought about automating the temperature in your home? Your heating and cooling settings can be adjusted according to the time of day and year. Why pay to heat or cool your home or office while you're away?
By using a combination of home automation technologies, you can control how warm or cool your home or office gets throughout the day and night. Pretty cool, huh? The team at Hawkeye Communication works with home and business owners in the Cedar Falls, Waterloo, Cedar Rapids and Iowa City areas to achieve a level of home automation like this.
3. Capitalize on natural lighting
After a long day, many of us climb into bed and realize we left a light on somewhere in the house. We're all guilty of occasionally being too tired to get up and turn it off. Other times, we have to crawl back out of bed, turn it off, and then get back into bed and try to fall asleep again.
With home automation, you can skip the hassle! In fact, turning all the lights off in your home is as easy as pressing a button on your smartphone.
4. Protect your family from fire, theft, and burglary
Home automation systems can be linked to your home security system for added protection. It's easy to adjust the settings on your lighting control system to trick burglars into thinking you're home when you are not. It's another thing entirely to protect your family from natural disasters.
Let the security experts at Hawkeye Communication connect your Lutron home automation technologies to your Honeywell security system so you are not only adding convenience and energy savings, but you are also safeguarding your loved ones against fire, carbon monoxide poisoning, and break-ins.
Protecting your family from multiple angles gives you the best level of residential security. To discuss what's best for your home and lifestyle, give the team at Hawkeye Communication a call. We'd be happy to chat with you about your home automation and security needs. With locations in Waterloo and Hiawatha we are easily accessible to come to your home or business anywhere along the I-380 corridor to do an estimate for you.
Tags: