4 Ways You Can Protect Your Cedar Rapids and Waterloo Business From Fire
April 13, 2019 at 11:00 AM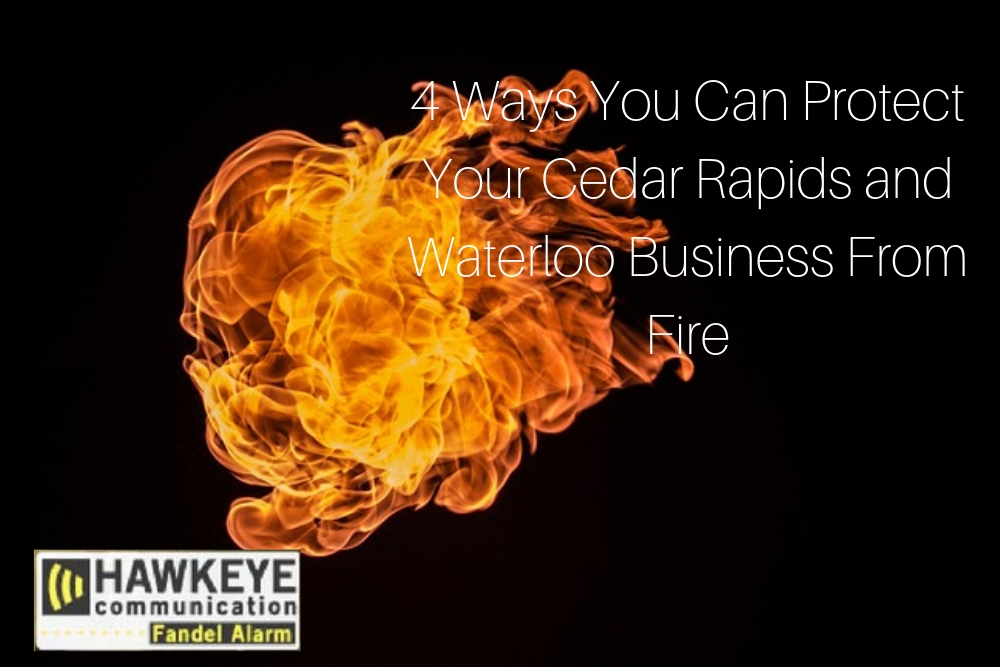 The desire for safety stand against every great and noble enterprise - Tacticus
As recorded in the National Fire Protection Association, more than 130,000 non-residential fires happen in every year resulting in $3 billion of property damage.
Fire is one of the biggest threat a business can face. It can cause great damage and property loss to a company. As a business owner, you must find ways to protect your assets as well as your employees.
For you to ensure the safety of your business, you need to carefully analyze the risks factors of your facility and train your employees on how to deal with such cases. Do not be too complacent about your business' safety. Even if you think that you are prepared, it is still important to review and make sure that your fire prevention plan is always up to date.
Here are the four ways you can do in order to protect your business from fires:
1. Generate an emergency evacuation plan
Your workforce should be educated and well trained from time to time about your evacuation plan. This way, you can help your employees become prepared. A fire drill can be useful.
You should also have an evacuation map layout around your business area so even your customers will be able to locate the unobstructed and clearly marked emergency exits.
2. Observe all fire code requirements
This will depend on the following factors:
Size
Scope
Line of industry
Location
The fire code will help demand certain and specific steps in line to your business' needs for fire prevention. Thus, it is important to hire someone that is licensed to design and install these for you.
3. Integrate and maintain fire suppression systems
You need to ensure that your business facilities are outfitted with an advanced fire protection system, such as automatic sprinklers and/or fire extinguishers. Be sure that your fire extinguishers are not expired and that your workers know how to operate it.
You can hire a professional safety and security company to help you install fire safety system on your building facility. With the advancement of the fire suppression system nowadays, it will be a great help for you and your business' protection from harm.
4. Have a list of contact numbers of emergency responders and local fire department.
Make sure to get in touch with the local fire department and rescue team. Have their emergency hotlines on your area for easy access. Build a good relationship with them and if possible provide them your building's floor plan to ensure a fast response time in case of fire.
Ensuring the safety of your business, assets, and workers is something you should not take for granted. As an owner, it is our sole responsibility to keep your facility safe from a situation such as fire. Make an appointment with a professional safety and security company to assist you to examine your building's security needs.
Don't let fire wreck havoc on your business.
Keep it safe! Do not forsake! Let's talk.
Tags: