5 Advantages of Installing a Commercial Security Camera
August 3, 2018 at 9:00 AM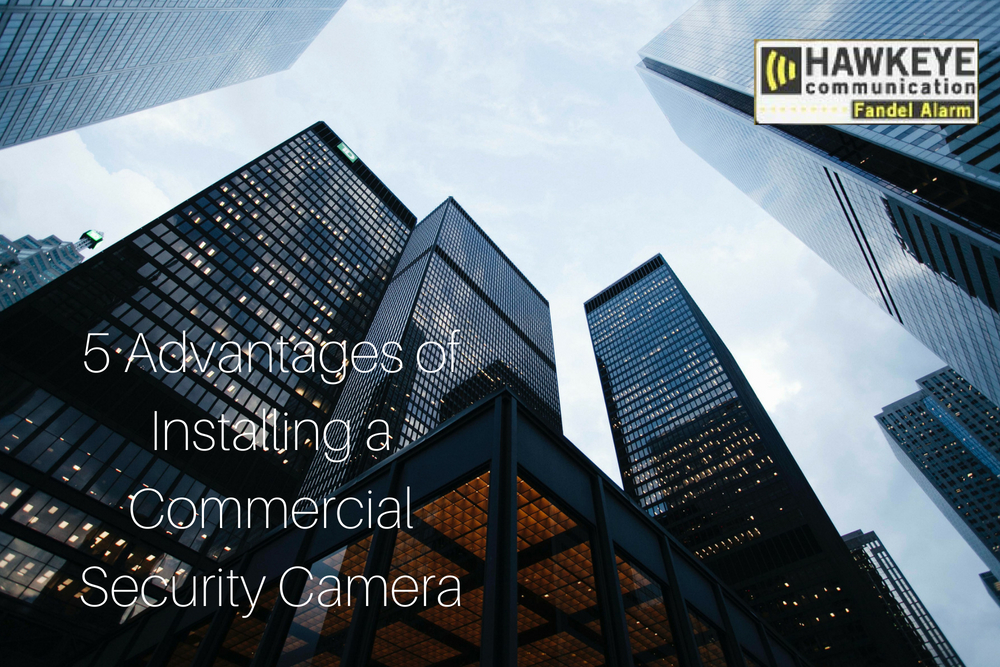 Whether your eastern Iowa business is small or large, you should have a commercial security camera on your property. Though you do everything you can to keep your business safe and secure, a camera system can help keep eyes on your property 24/7. 
Avoid letting your business become a prime target for theft, vandalism, and burglary by installing a security camera. Whether you have jewelry, electronics, or other valuable items, you should do everything you can to deter potential criminals from breaking in and stealing your goods.
Today, we're looking at several advantages of having a commercial security camera on your property:
1. Keeps employees in check
Installing commercial security cameras in your building can deter employees from taking advantage of you in many ways. Whether you are concerned with low productivity or loss of inventory, the presence of cameras can help deter a lot of undesirable activities with employees.  
Placing security cameras in areas of vulnerability can help you keep an eye on things and allow you to have peace of mind that things are running honestly and efficiently. This will save you money in the long run and give you a look in your business whenever the need arises.
2. Protects against false claims
Although we all prefer to look for the good in people, sometimes things happen that cause us to evaluate our areas of vulnerability and the need to protect. Having a security camera on your property can help give a look at claims and help prevent false statements about workplace incidences. Having the ability to see what actually happened can save a lot of time, frustration and money. 
Well placed and installed security cameras and recorders provide the perfect solution to keeping people honest and workplace incidences to a minimum.
3. Takes efficiency to a new level
Security cameras keep your employees and property safe but they also help you see areas that need improvement in your business model. Use your security footage to look at your business from another angle. See what you can do to improve efficiency and start to implement it.
4. Prevents shoplifters
Many businesses in Iowa, are concerned about shoplifters. While having a high-quality security camera might not be your slam-dunk, it can deter many potential shoplifters and help catch those who do it anyway. Let the commercial security experts at Hawkeye Communication help you choose the best location for your security camera so shoplifters are no longer a threat.
5. Captures high-definition footage
As technology keeps getting better and easier to use, a lot of the cameras on today's market capture high-definition video that plays back crystal-clear.Honeywell's IP cameras provides users with superior image clarity and definition, enabling better and faster decision making for more effective safeguarding of people and property. These devices often give users the ability to tilt, zoom, and record from multiple angles. 
With real-time alerts or recorded video, you'll have cloud access to go back to a specific moment and look in on the person or persons in question. 
Conclusion
Don't leave your business vulnerable for another minute. Call the commercial security experts at Hawkeye Communication today to discuss the best security camera system for you. Our knowledgeable staff is happy to visit your property in Cedar Rapids, Waterloo, Cedar Falls, or Iowa City and provide you with our recommendations and a free estimate. Call today. 
Tags: