5 Critical Security Tips for Winter
October 5, 2018 at 9:00 AM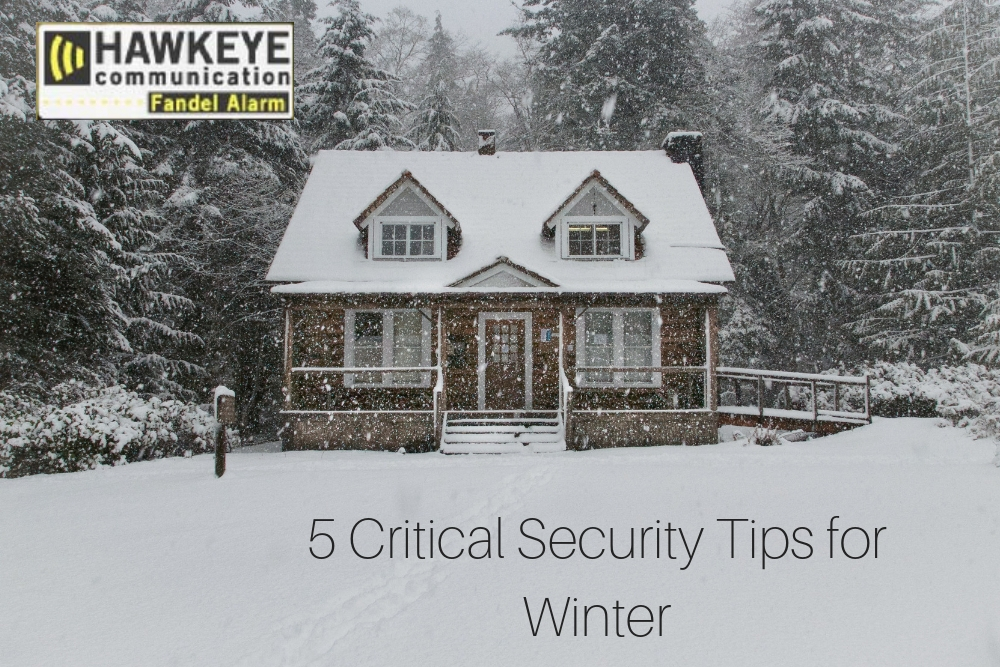 Regardless of the season, it's always a good time to sit down and evaluate your home's security level.
If it's been a while since you've thought about how secure your home is, now is the perfect time.
Insurance rates tend to rise during the colder months and winter is typically regarded as the season where many things can go wrong with your property. In fact,
Home burglary rates increase in the winter

Home accidents increase

Home systems are working overtime
Throughout the years, insurance companies have analyzed the data of what can go wrong during the winter. The first way to combat the possibility of having to file an insurance claim is to up your home's security level.
Let's take a look at five security tips you should follow any time of the year, but especially during the winter.
1. Lock Doors and Windows
Eastern Iowa is a relatively safe community and if you live out in the country, you probably let some of these things slide. Whether you live in Cedar Falls, Waterloo, Iowa City, or Cedar Rapids, it's important to always lock your windows and doors (even on your vehicles).
Home security systems on the market today, including those from Honeywell, can be programmed to automatically lock your home's doors and windows by your preferred time.
If you know that everyone in your household is usually home and in the house by 9:30 pm, program your system to automatically lock everything at that time. Many homeowners take this simple task for granted until it's too late. Let your system take care of this for you.
2. Use Automated Lights
If your job requires a daily commute or you work second shift, why not automate some of the lights inside and outside your home?
Program your lights to turn on at dusk so it looks like someone is home. You can then program them to turn off as soon as you get into bed or you can do it manually from your smart phone.
3. Install a Home Security System
Having a home security system may seem like overkill in our little Iowa communities, but you really can't be too careful. It only takes one time for your home to get broken into before you realize how vulnerable you really are.
Install a Honeywell security system today to prevent burglary, fire, and other tragedies from taking place in your home. If you work with the security experts at Hawkeye Communication, you can benefit from each of the following services:
4. Light Up Your Entryways
Uncle Fred isn't the only thing that should be "getting lit" during the holiday season. All doors and entryways around your home should be well lit, including the garage. Install floodlights with motion sensors to discourage burglars from going through with their plans.
5. Add Video Surveillance
A top-quality home security system is a good start but you need video surveillance to cover all of your home security bases.
Protect everyone in your home with a video surveillance system that integrates with your security system. Choose from a variety of indoor and outdoor cameras including a video doorbell you can view remotely when you work with Hawkeye Communication!
Receive an Estimate Today
Get ready for winter by taking your home's security level up a notch. Call the security and surveillance experts at Hawkeye Communication today to have us visit your property in Waterloo, Cedar Falls, Iowa City, or Cedar Rapids.
Tags: