5 Reasons Why You Need a Professional Smoke Detector Service for Your Home
August 31, 2018 at 1:30 PM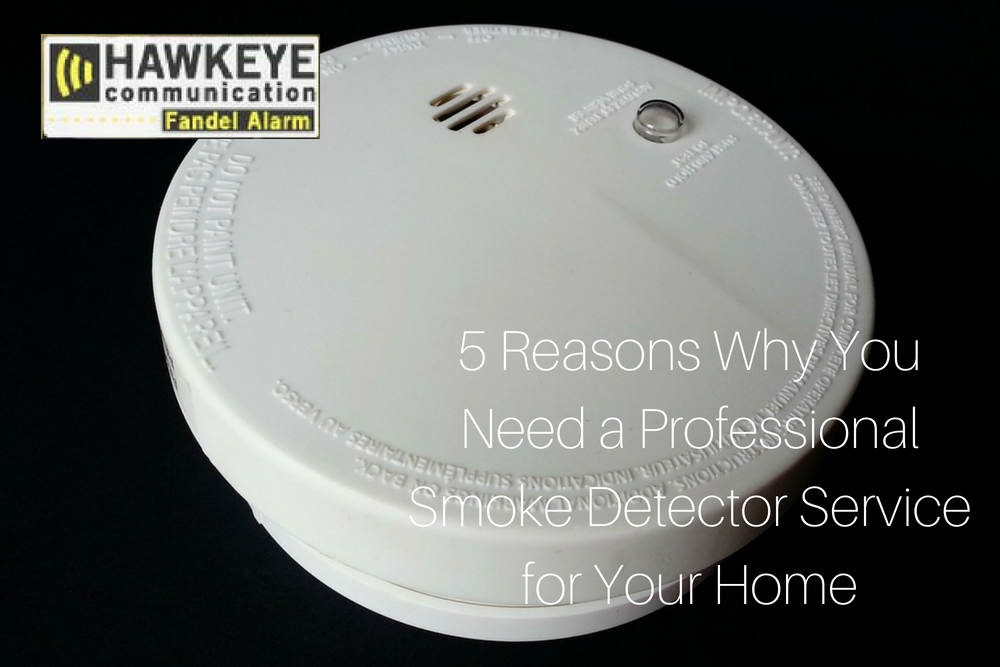 Each year, people in Waterloo, Cedar Falls, Cedar Rapids, and Iowa City are killed by residential fires. The tragedy of this is that such deaths may have been preventable if smoke detectors had been professionally installed and regularly inspected in these homes.
Don't let this happen to you or your family. Call Hawkeye Communication at 319-362-4300 to schedule a smoke detector inspection today!
As a parent and a homeowner, you know how important it is to keep your family and property safe.
If you haven't marked this off your "To Do List," here are 5 reasons why you need to book a professional smoke detector installation service for your home:
1. The pros know where to install them
You might think you know the best places to put your smoke detectors, but professional teams such as Hawkeye Communication are trained for this.
As an expert home security and alarm system company, we'll visit your property in Cedar Rapids, Waterloo, Cedar Falls, or Iowa City to determine the ideal locations for your smoke detectors. We'll then take care of the installation so you don't have to lift a finger!
2. You'll get routine maintenance
Have your smoke detectors ever started going off all at once for no apparent reason? Sometimes smoke detectors need more than a battery change, especially if your alarms are connected to your home security system.
Hawkeye Communication will provide routine maintenance to your smoke detectors so you can have peace of mind.
3. Top-notch service
One thing is for sure: our team has your family's safety at the forefront of our minds. We know that monitored smoke detectors save lives, which is why we like to integrate our fire alarm products with your home's security system.
When your smoke detectors are connected to your home's security system, you'll enjoy:
24/7 fire monitoring

Efficient emergency response

Customized design

Installation from certified technicians

Local service and support
4. Two-in-one combinations
Did you know that some life safety systems have both fire alarm and carbon monoxide detection in one system?
Honeywell's fire and CO detector is the industry's first professionally monitored, wireless combination smoke and CO detector - and we offer it!
The Honeywell detector packs some pretty impressive sensing technology, including:
Photoelectric chamber to sense airborne smoke particles

Electrochemical sensor to monitor CO bi-products

Infrared flame sensing that measures ambient light levels and flame signatures

Thermal detection to monitor temperature
We don't know about you, but we highly enjoy the fact that Honeywell products are so technologically advanced (while being affordable!) so we became a Honeywell authorized security and fire dealer.
5. Sophisticated technology
When you choose a life safety team such as Hawkeye Communication to install your smoke detectors, you'll get access to advanced technology that can't be bought at your local home improvement store.
The Honeywell detectors we offer use sophisticated and trusted algorithms that interpret and respond to multiple inputs and provide the false alarm immunity many homeowners have come to expect.
Book your installation service
Life safety is one of the most important investments you can make. Always trust an experienced company such as Hawkeye Communication to install top-rated security and detection systems in your home. Give our certified team a call today.
Tags: