5 Tips to Get Your Home Ready for Fall
September 29, 2018 at 9:00 AM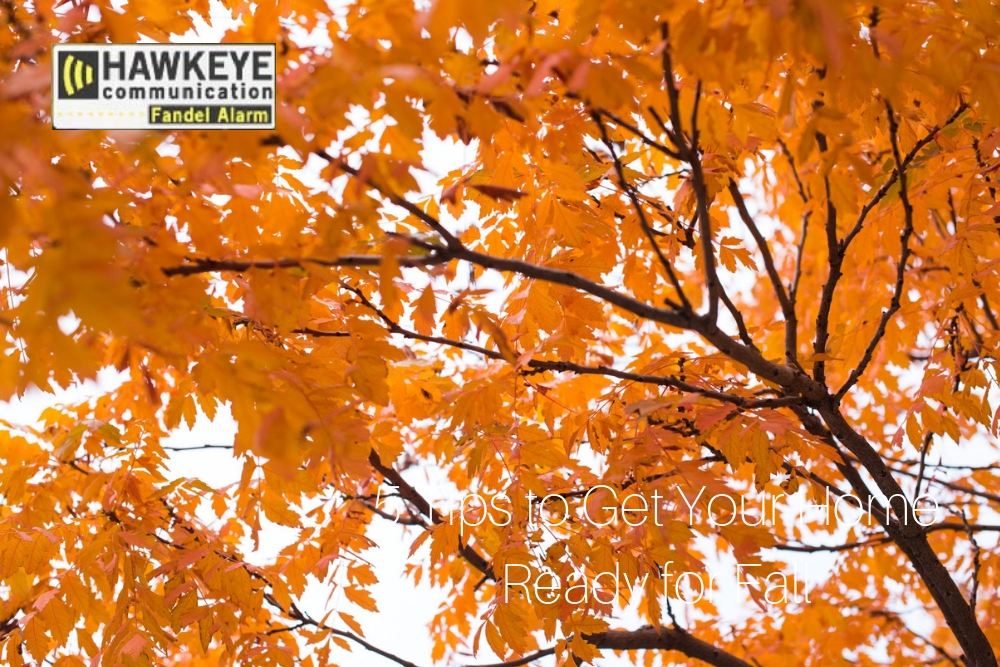 The temperatures in Iowa are getting colder, which means it's time to prep your home automation and life safety devices for the winter.
Here at Hawkeye Communication, we know that there are several things you can do around your home to make the transition between summer and fall a smooth one.
This is the perfect time to adjust some of the settings in your home, test your devices, and evaluate how well your appliances are working.
To help you stay organized, we've put together a list of five critical things to do around your home to prepare you for fall.
Let's get started!
1. Set your thermostat
If you haven't adjusted your thermostat for fall temperatures, now is a great time! With home automation products from renowned brands such as Honeywell, changing the temperature settings in your home is a breeze!
Honeywell home automation products come with our Total Connect App that lets you adjust settings no matter where you are, which is pretty darn convenient.
Did the temperatures stay cooler than expected today? Open your Total Connect App to adjust your thermostat from your desk.
2. Have your furnace inspected
Programming your thermostat for colder temperatures is a great start but don't forget to have your furnace inspected by a professional. Call an HVAC professional to:
Test for leaks

Check heating efficiency

Change the filter
Once that's taken care of, it's time to make sure your carbon monoxide detectors are functional.
3. Test your life safety devices
Now that chilly temperatures are on their way and Daylight Savings Time is right around the corner, it's the perfect time to check your smoke and carbon monoxide detectors. Replace the batteries at least twice a year and test them to make sure they're running properly
If your detectors appear dysfunctional, give the team at Hawkeye Communication a call and we'll visit your home in Cedar Falls, Cedar Rapids, Waterloo, or Iowa City right away.
4. Install detectors in your garage
Garages are one of the main culprits of CO build up. If your attached or unattached garage lacks a smoke and carbon monoxide detector, you should have one installed. Fortunately, the experienced team at Hawkeye Communication can take care of the installation process for you.
In addition to home security, we specialize in life safety because we know how important family is. Give us a call today to discuss an installation service.
5. Automatic lighting
It's important to save energy costs year round, but especially in the fall when Iowa temperatures fluctuate. If you've considered home automation before but have yet to pull the trigger, now is a great time to take the leap.
Hawkeye Communication can help you set up any of the following:
Lighting control

Shading control

HVAC control

Video surveillance
You'll get so much out of your home security system when you combine it with automation. Give us a call today and we'll chat about all the benefits that come with home automation!
Call Hawkeye Communication today
Would you like some help around your home? Our team would be happy to visit your home in Iowa City, Cedar Rapids, Waterloo, or Cedar Falls and check on your life safety and automation devices.
Do you need to upgrade your carbon monoxide detectors? We can do that too! Call today.
Tags: