7 Reasons Why You Need the Honeywell C2 Wifi Security Camera
July 30, 2018 at 9:00 AM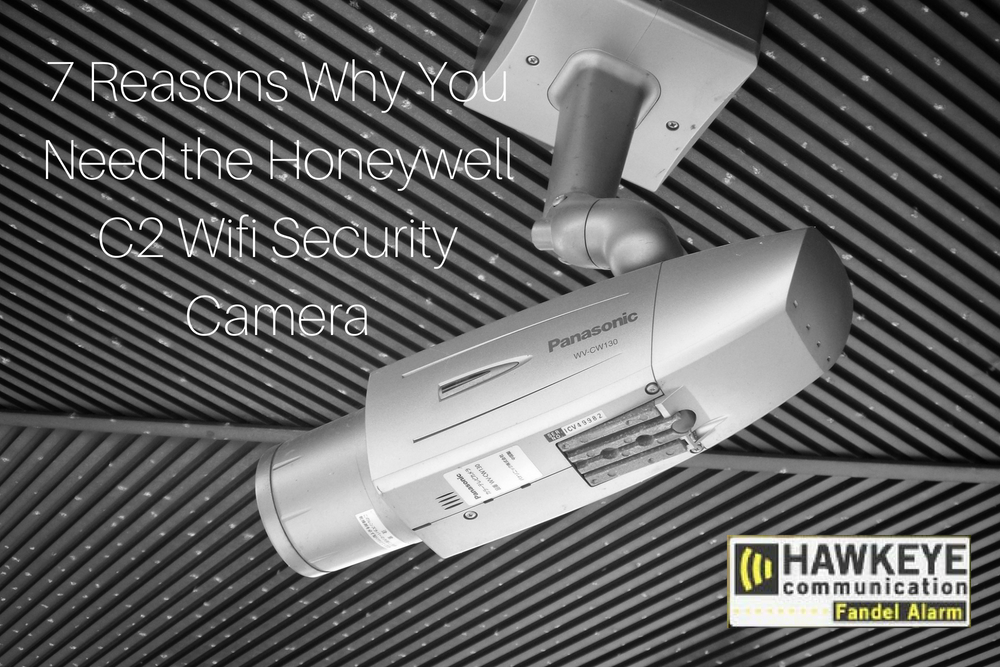 The C2 wifi security camera is one of Honeywell's most innovative products. Not only is it a quality security camera, but it is also an excellent baby monitor.
When it comes to keeping your family safe, the Cedar Rapids home security experts at Hawkeye Communication have your back. We specialize in making sure everyone in your home is safe whether they're 2 or 92.
We firmly believe in the quality of Honeywell products, which is why we're the only certified Honeywell dealer in Iowa. Here's a list of 7 reasons why you need to purchase the C2 wifi security camera to keep track of your little one:
1. 1080p video
Video resolution is important when it comes to monitoring your baby, so don't settle for anything less than 1080p. If you do, you'll end up with fuzzy, grainy images. In addition to high-quality video, the C2 sports a 6x digital zoom so you can take a closer look at the push of a button.
2. Enhanced night vision
Most of your baby monitoring will happen at night or during nap time when the lights are out and the room is dark. The C2 lets you see up to 10 meters with its advanced night vision so you can watch your baby around the clock.
3. Geofencing
In addition to being the perfect baby monitor, the C2 is a home security camera. With your C2 comes the Home app, which uses geofencing to track your location. This will automatically put the camera into home and away modes. It will also turn the camera on when you leave the house and off when you enter.
4. Wide-angle view
Nothing is more frustrating than a baby monitor or security camera that has a limited view. With the C2, you get a 145 degree wide-angle that lets you see more in crystal clear high definition.
5. Adjustable alert zones
At Hawkeye Communication, we firmly believe in creating a comprehensive home security system. With the C2, you can set up four special alert zones that will monitor windows and doors while ignoring background motion such as ceiling fans. This helps you keep track of the things you care about and get so much more than a baby monitor in one package.
6. Cloud and SD storage
Monitoring your baby means you capture some cute footage. Want to keep the clip of her playing peek-a-boo in her crib with her favorite toy? With the C2's automatic cloud storage, you can! Honeywell offers free cloud storage and the ability to stream and download surveillance clips from the past 24 hours. If your wifi is unavailable, the encrypted 8GB SD card acts as a backup.
7. Easy setup
The best part about adding the C2 to your home security system is that it can be easily installed for you. Hawkeye Communication can come to your home in Cedar Falls, Waterloo, Cedar Rapids, or Iowa City and mount the camera to your wall, or find the best placement on your table or ceiling. We'd be happy to walk you through using the app too!
Conclusion
Keeping your baby safe at all times is a priority for any parent in eastern Iowa. Make the monitoring process an easy one by investing in a high-quality baby monitor and security camera today. To receive a free quote and have your C2 installed by the home security experts in Cedar Rapids. Call Hawkeye Communication at 319-362-4300.
Tags: