7 Reasons Why You Need A Smart Thermostats for Winter
November 23, 2018 at 9:00 AM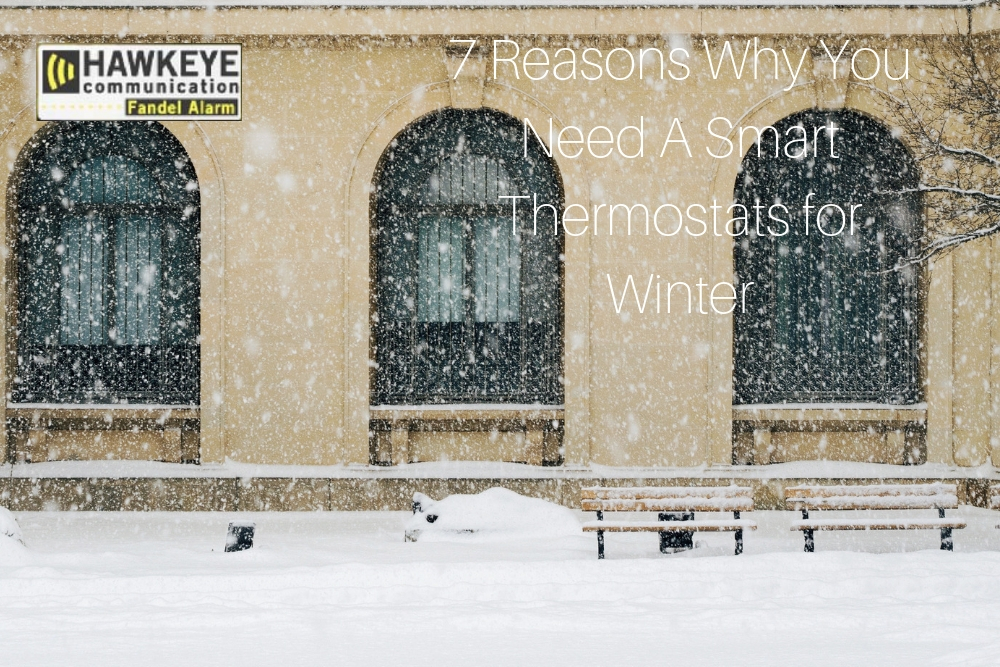 Winter is coming and it cannot be avoided!

Prepare your home and your family with a smart thermostat installed in your house. Know the different advantages it can deliver to your home and why it is a must for you have one before the formal arrival of winter in Iowa.


1. It acts as a window to your home.

You may not be at home all the time. But with a smart thermostat, you can always have a companion app to ensure the heat inside your home is running as you want it, wherever you may be. Now, you can relax even while you are working away from home.


2. Say goodbye to human error.

Oops! I did it again.

This is something you wouldn't want to say during winter time, especially when everyone is expecting the house to be warm. Schedule your preferences to make it easy for your home to maintain your wanted temperature. Let your smart thermostat do it for you.


3. Instant email alerts.


With Honeywell Wifi Smart Thermostat, you can rest assured that in any event that your home temperature is falling or rising, you will receive an email alerting you of this sudden drop.
What could cause the drop in temperature?
This may either be due to a power outage or a network disconnection. Thus, its best to be notified about for you to check on the reasons behind it.


4. Save more on energy.

You can save energy and money with smart thermostats. That means lower heating and cooling bill. With this, you also help save the environment.

5. Easy to program and convenient to use.

There are many smart thermostat programs and applications. But you should choose one that is very easy to use with modern screen designs and highly rated companion apps. We have easy to use and convenient smart thermostats here at Hawkeye Communication. Let's talk.


6. Helps you analyze your energy usage.
If you find it hard to know your monthly energy usage, then having these smart thermostat can is the perfect tool. It gives you an easy-to-read monthly report that helps you know the causes of your sudden increase or decrease and energy. This gives you an idea of how you can optimize your monthly energy use.


7. Go on vacation without any worries.
Are you planning, to go on vacation? Have fun and enjoy your holiday with the family without having to think about your home's temperature level. You can go out for a week or a month and still monitor how the temperature at your home is doing. Worry about nothing, and just enjoy your time of relaxation.

Here at Hawkeye Communication and Fandell Alarm, we can install smart thermostat system into your home and office. Call us at (319) 362-4300 or contact us online to schedule an appointment with us.
Tags: