7 Things You Need to Know Before Purchasing a Home Security System
July 24, 2019 at 9:00 AM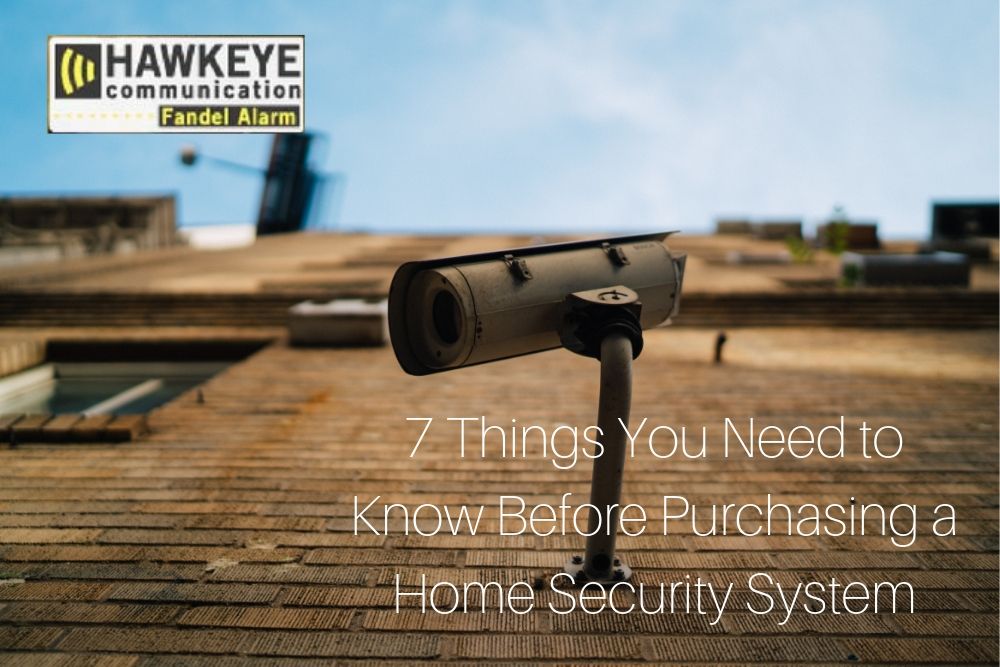 Burglary is everywhere and according to the FBI, almost 2 million houses are becoming a victim every year. It means a home is being attacked every 13 seconds across the country. But don't fret because there's a way you can limit the possibility of being victimized.
There are a lot of reviews and researchers that says a home security system is your best resource against burglary. See here the things you need to know before buying a home security system.
1. Not all home security system is a burglar alarm
There's a difference between the two. A home security system gives you 24/7 protection of your home, investments, and family. But not all home security system offers a burglar alarm that has sensors and alert notification setting. A burglar alarm can sense and send an alert (to you and the law enforcement - depending on your setting) once an unidentified intruder enters your home.
Make sure that the home security system you are purchasing has a burglar alarm as this can increase the level of protection of your home. Review the offers that come with the home security you are about to purchase.
2. Size matter
The size of the security system matters. Why? Because this will depend on the size of the area it has to cater to. A small system may be fine for a one apartment unit but not for a large home. Make sure that the home security you are about to purchase can be customized to fit your home's security needs. See to it that it can handle a large amount of monitoring and information.
3. The installation process differs
Different type of home security system has a different installation process. The installation process depends on the type of system you choose. It may be wired or can go wireless. Your choice of course.
If your system will be wired, expect to drill for holes on your walls. While a wireless system can be easier to install and may take up little downtime. The process may also depend on the company to serve you. Check out their offers and processes before closing a deal.
4. Asset protection devices for your valuables
There are devices you can install to solely protect your valuables. These devices can help you better protect your valuables such as your jewelry box or your vault. It can alert you if your things had been tampered or moved even if there is no physical evidence left. You will know if an unauthorized person disturbed your items.
5. A security system can operate even there's a power outage
Homeowners are concerned with their security system's working condition if there's a power outage, especially when they're away. What will happen if there is an electrical outage? Will their homes be vulnerable to burglars?
Don't worry, your home is still secured even in the event of an outage. Today's home security systems are made to work even there is no power at home.
The systems that use electrical power are low voltage takers and can back up the system in an event of a power outage. There are systems that are solar-powered. This can be a little expensive but if you want a "green solution" this is best for you.
6. These systems are affordable
Some homeowners don't purchase a home security system because of the thought that it's expensive. No need to worry as there are systems that you can buy even if you have a limited budget. You can opt for a traditional burglar system. This will include door and window alarms sensors. It will still provide you and adequate protection to your home and your family.
Just tell us what you need. We can find a cost-effective solution for these.
7. There are some not obvious benefits
There are also "not so obvious" benefits you can gain from a home security service. This includes the additional alerts it can give you when one of your appliances is not properly working and the peace of mind knowing your home is secured.
Hopefully, these have given you an idea about a home security system and why you need it. If your home is not yet systemized, Hawkeye Communications can help you.
Be secured. Don't be a burglary victim. Call now or send them a message.
Tags: