7 Tips on How To Find The Right Alarm System For Your Home
June 3, 2019 at 11:00 AM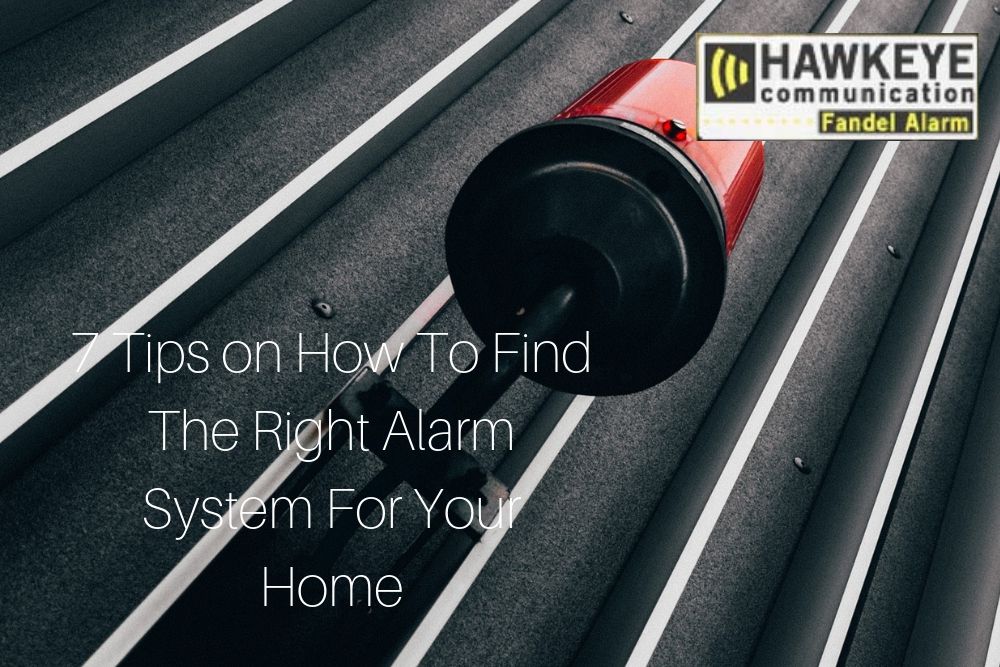 Home alarm systems are now part of our security essentials. This makes us feel safe and sound even if we are sleeping or is out on a vacation. However,  the problem is the number of growing companies that are now offering a home alarm system.
How do you know if what they are offering is what you need?
Here's how…
Things to Consider When Choosing the Right Alarm System For Your Home
1. How reputable is the brand/company?
Conducting a background check is important when choosing the right alarm system for your home. You need to be sure that the company providing you with the home alarm system is reputable.
To do this, check the company's background. Inquire if they can provide your with past client's review. This way you'll be able to know if their service is good or bad.
2. How capable are them in handling technology and home automation of the alarm system
The technology and home automation of the alarm system that the company is offering must be in the advanced state. With that, you are sure to be provided with the latest technology in the market.
After all, you wouldn't want to have an old type of alarm system installed inside your house, right?
With Honeywell, not only will you get a smart home alarm system - but you will also be able to integrate it with your other smart home automated devices.
3. How long will it take for them to install your alarm system?
This is one of the most important parts you have to consider when choosing a company for your alarm system. There are questions such as, will it be easy? Is it fast? How long will it take? Can you do it or does it need a professional installer?
These might look like simple questions but this has a great impact on the company of choice.
4. What are the packages they offer?
Some companies offer their services in packages. So, it is best to ask if they are offering anything associated with alarm installation. Know the inclusions and the exclusion of the package to see if it fits with your requirements.
5. What are the different types of alarm monitoring system the provide?
There are types of a home alarm monitoring system that companies now have. You just have to see and analyze if that fits your needs. Checking out the type they have allows you to see which one is suitable for your needs.
Consider things such as:
Can it be installed in a rented home or is it only for a home owned?

Can you move it from one place to another?

Is it wireless?

How many sensors does it have?
Does their home alarm system have the following:
Sensors (For Heat, Freeze, Door, Window, and Flood)

Remote Access

Wireless Monitoring

Service warranty and guarantee
6. How much will it cost?
You are making an investment in purchasing an alarm system. So you have to consider the price. Keep this things in mind:
While checking these, ensure to see if there are any hidden changes. To do so, you may want to list down the pricing of different companies.
Finding a company to provide your home alarm system can be tedious; but once you find them - you got to make sure that it's worth the search. Learn more about our us. Click here.
Tags: