8 Industry Associations and Certifications That Put Hawkeye On Top
January 18, 2019 at 11:00 AM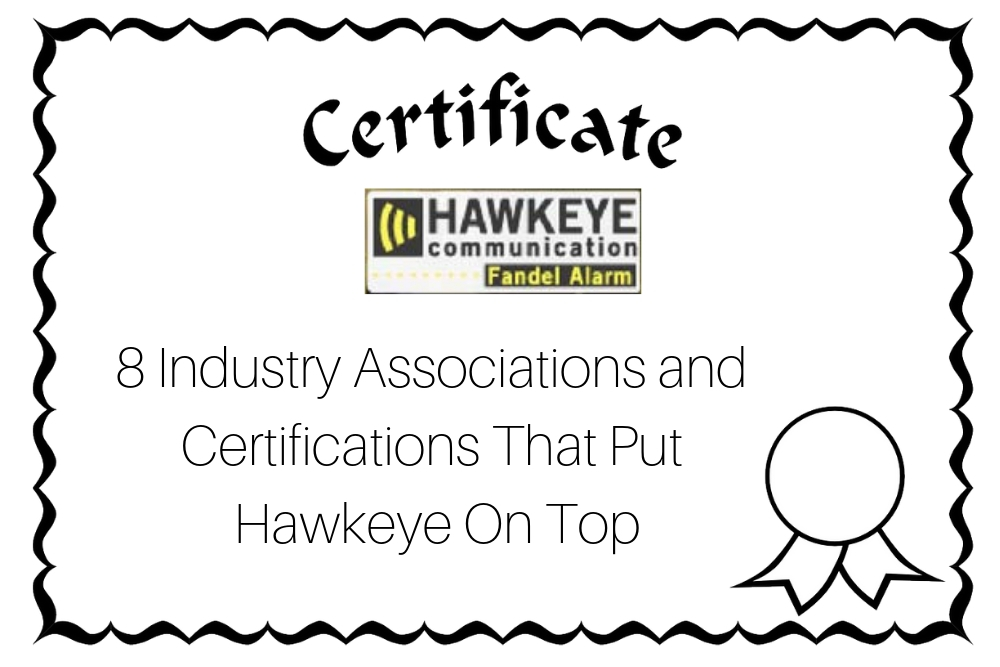 Here at Hawkeye, we strive to better the services we deliver. This is ensured by our continuous commitment of delivering only the highest quality of products and services to all of our clients
Look at just some of the industry associations and certifications we have maintained through the years.
Alarm System Contractor and Installer Certification
State of Iowa Department of Public Safety
We take pride in being recognized by the State of Iowa as an Alarm System Contractor and Installer. This means that we have the minimum required damage coverage as part of our liability insurance. It also entails that all of our installers, inspection and testing workers, maintenance workers have submitted certifications as required by the State of Iowa.
Click here to learn more about the qualifications required by the State of Iowa.
Electronic Security Association
As a member of the Electronic Security Association, Hawkeye strictly adheres to all the legislative and regulatory issues required by the local, state and federal level, particularly in Iowa. Thus, you are ensured all the projects we deliver meets the industry standards and regulations.
National Fire Protection Association
We keep abreast with the latest rules about fire protection through the National Fire Protection Association. This keeps is in the loop of the latest strategies and techniques allowed by law to ensure your homes and offices are less likely to encounter any fire accidents.
National Institute for certification in Engineering Technologies
We ensure our staff stays knowledgeable with the latest electrical engineering know-hows. We also do our best to motivate them in upgrading their skills via various trainings and seminar.
Aside from these organizations, we are also authorized dealers of the following brand names:
Gamewell FCI

Honeywell

Lutron

Maxxess
Get to know more about. Click here.
Tags: