Added Security for Your Convenience Store in Cedar Rapids and Waterloo
April 5, 2019 at 11:00 AM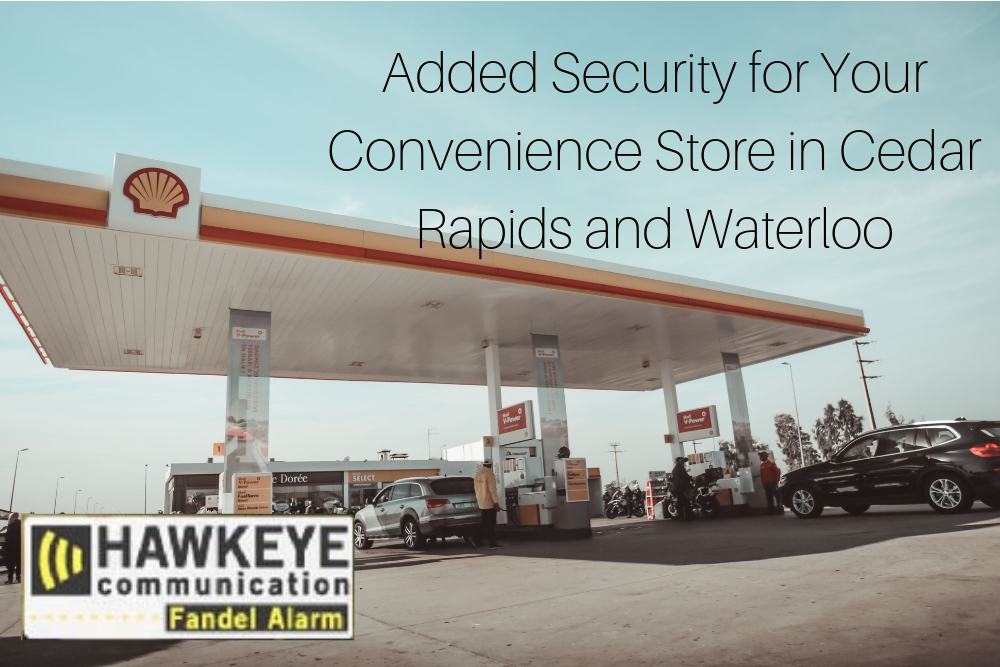 Convenience stores are common targets of petty crimes and theft. Thus, installing a security system in your stores in Waterloo and Cedar Rapids can help protect and secure your employees, customers, and assets.
Benefits of Security Cameras and Video Surveillance in Cedar Rapids and Waterloo
#1 Easy Installation
Modern security cameras are now easy to install. It can even utilize IP cameras that are wired or wireless over a computer. This can then be installed by the store owner and re-configure it to fit their needs. These cameras also allow the owner to broadcast the video over the internet, making it easy to monitor your security cameras at anytime, anywhere.
However, for best installation results choose a brand and company that is authorized to install these security measures.
#2 Convenient Identification of Criminal
IP security cameras provide you a high-definition recording of the event. This is most helpful in distinguishing the culprit. This makes it a reliable source of reference against the criminal.
#3 Theft Prevention
A visible security camera helps in discouraging theft. Whether it is from your employees or from petty thieves. Once they see the security cameras, they will think twice before pursuing any of these plans.
Risk Factors for Convenience Store CCTV
Security cameras in convenient stores are reliable; but be cautious of the following risks it may deliver:
Tampering - Potential thieves will always try to tamper your surveillance cameras in order to be unidentified during their crime action
Outages - Power Outages can cause gaps in the video recordings when there is disruption or surge. Store owners need to make sure they have a backup system in this case.
Privacy - Security cameras cannot be placed in areas such as stockroom or fitting rooms to maintain the privacy of your employees and customer.
Thus it is important to regularly check on your security and surveillance cameras in Iowa to ensure it is working efficiently.
Things To Consider When Configuring a Convenience Store Security System in Cedar Rapids and Waterloo
The store's security system can be configured and set up endlessly. Just make sure to consider these things before setting up your stores' IP cameras network:
What is the biggest security threat you consider?

Do you wish to have an incident recording?

Do you think your surroundings adds to your security?

What kind of security system does your store currently have?

What are your stores' operating hours?

Have you had any past robbery or employee theft issues?

Is your cashier able to see all parts of the store from the cash register?
Do you need help finding the perfect security cameras for your convenience store in Waterloo and Cedar Rapids?
Tags: