The Basics of Home Warranty
June 21, 2017 at 11:31 AM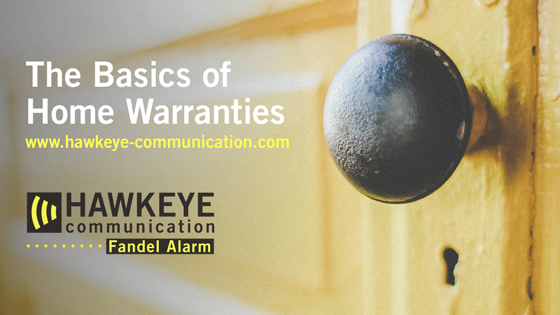 The term home warranty can be confusing especially to new homeowners. Some do not decipher the difference between home warranties and homeowners insurance. Hence, the relevance of this post.
Home warranty explained
A home warranty is classified under service contracts that cover the replacements and repairs of mechanical systems and household appliances when they malfunction or breakdown over time. Home appliances and systems are susceptible to wear and tear. As such, breakdown or failure is inevitable. Home warranties cover the replacement or repair of household appliances once they breakdown due to expected wear and tear.
What does a home warranty cover?
The components of a home warranty depend on the offering company and the plan you choose. However, most home warranties cover mechanical systems like electrical, heating, air conditioning, and plumbing. They also include house appliances such as; dishwashers, ovens, dryers, refrigerators, and washers. However, the extensiveness of your warranty coverage varies depending on the company and plan you choose.

But, just like homeowners insurance, warranties do not cover repair or replacement of home appliances and systems that get damaged or worn out due to poor maintenance or misuse. Additionally, some home warranty provision companies do not cover replacement or repair of non-mechanical parts like knobs and handles.

Just like all contracts, it is important to go through the terms and conditions. A major problem among home warranty companies is a clause referred to as pre-existing conditions or known conditions. The clause states that system and appliance defects that had been documented before the coverage started are not covered for repairs. So, when an appliance needs to be repaired, some companies will cross-examine your home inspection documents to establish previous repair calls before making their judgment.

As such, if you have an old appliance that you are thinking of covering with a home warranty, consider if it has a paper trail of specified conditions. Go for plans that cover the particular condition. Ensure that you understand the exclusions and limitations of the plan before signing to determine whether or not it is a worthy investment. Some companies limit the amount they pay for repairs and replacements.
How a home warranty works
When your insured appliance or system develops a problem, call your home warranty provider. The company will send a qualified contractor to your house, and you pay the service fee. The contractor will examine the appliance or system in question to determine its problem and get the service approved by your home warranty provider. The warranty provider will then pay the contractor for the work completed.

To avoid breaching your contract with the home warranty company and to ensure home safety, it is advisable not to try repairing a damaged system or electrical appliance yourself. A simple mistake may cause electrical damages to other household items. Moreover, a DIY project or hiring of contractors who are not approved by your warranty insurance provider may result in losses because they do not refund out of pocket/ unapproved expenses. It is always the company's duty to determine whether or not your malfunctioning appliance or system is covered or not.

The process sounds too easy and convenient, but it has its drawbacks. For instance, approvals that a repair or replacement is covered and should be implemented can take longer than expected because payments are handled by many people. Also, most approved contractors are not employees of the warranty providing company. They could be independent contractors or employees of a different company. So, do not expect the replacements and repairs to happen as quickly as they would if you were paying out of pocket.
Bottom line: Do you need a home warranty insurance?
A home warranty cover may be handy to first-time homeowners and homebuyers who may not have enough savings to cater for emergencies. However, they are ideal when a costly home appliance or system breaks down unpredictably. But it is important to conduct a cost analysis before investing in a warranty. If your appliances and systems are new, you would not require a home warranty as they are likely covered by the manufacturer warranty.
Tags: