Benefits of Honeywell Total Connect
September 29, 2016 at 10:21 AM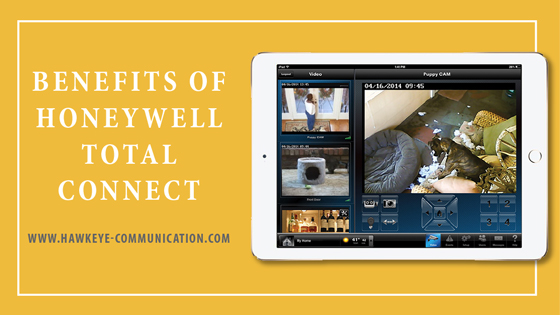 Honeywell is a company dedicated to providing safe and smart homes. It is a home security brand that has the best home automation products such as Lynx Touch 5200 and 7000 that have been received unanimously by homeowners. Their products are designed to serve both residential and commercial customers as well as offer secure and flexible Internet monitoring solutions.
GPS asset and vehicle tracking
Honeywell Total Connect offers asset tracking services that allow you to monitor your assets and vehicles location and movement from any location through your smart connected device. You enjoy GPS location information anytime. This is a feature that would be ideal for parents with teenage kids and businesses that rely on drivers to get their job done. You can monitor anyone from teenage drivers to your employees. You keep track and recover your stolen valuables and vehicles. It also offers text or email alerts when your vehicles exceed the recommended speed limit or cross predetermined geographical boundaries.
Real-time alerts and information
With Honeywell Total Connect services, you monitor your business premise or home from anywhere. The services include real-time alerts, video viewing and mobile control from any location. Thus, you can see what is happening in your home or business premise through your smart connected gadget. You enjoy peace of mind by staying connected to your loved ones and monitoring elderly family members 24/7. Additionally, you receive text, email and video alerts of significant events that place within your compound in real time. For instance, you can set to receive notifications when your teenage children sneak out during odd hours or when your elderly loved ones leave the compound unaccompanied.
Multilingual support
As a way of ensuring that all their customers are catered for and enjoy peace of mind, Honeywell offers their services in at least four different languages. Not everyone understands or is fluent in English. Hence, the introduction of services in Brazilian, French Canadian, Portuguese and Latin American Spanish. This is a great move that ensures no customers gets locked behind or misses a security alert because they cannot understand English.
Remote home and security control services
This is by far the greatest benefit of using Honeywell Total Connect home products. You can control all your Z-Wave enabled thermostats, lights, and locks from your connect smart device and from anywhere in the world. This means that you can switch lights on and off at different intervals as well as regulate your thermostats at any time. To ensure security, you can arm, check status and disarm your security system from any location as well. You also enjoy live videos on up to 6 cameras simultaneously.
Honeywell Total Connect offers numerous user benefits that are crafted towards achieving smart homes that are safe. You get to protect your greatest investment while you are away as well as recover lost assets through one brand. Moreover, their home automation and security systems are pocket-friendly and do not require monthly installments.
Tags: