Benefits of Motorized Window Covers You Probably Didn't Know
May 8, 2019 at 11:00 AM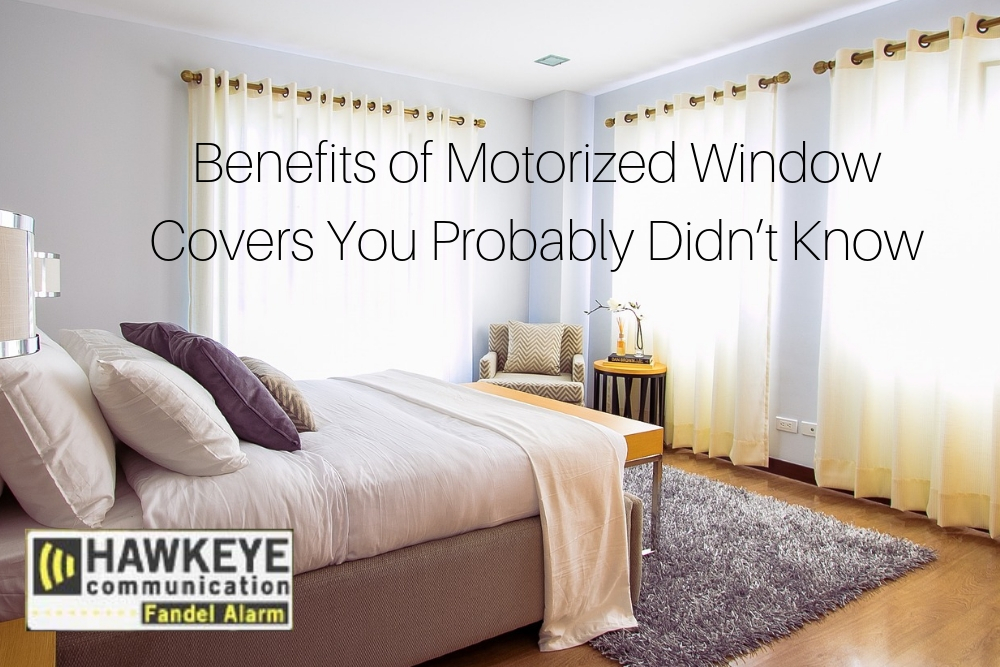 Window coverings are now part of the growing technology. It has become part of home automation and they are now smarter than before. Read down the list of the advantages of motorized window coverings and they might surprise you!
1. Increase privacy
We all value our home's privacy. We don't want prying eyes on our house. With motorized window covers, you can set them on a timer. As the sun goes down, your cover lowers down to prevent outsiders peeking on your home.
2. Protect Your Interior
You don't need to worry anymore with your upholsteries being damaged by the sun. By using motorized window covers, direct sunlight on your couch, carpets, and paints is limited. You can set them to lower down on the hottest part of the day.
3. Get Comfortable While Outside
Motorized window treatments are not just for the inside of the house, it can also be used on the outside. It can be used to keep bugs away, protect from gusts of winds and from the sun. it can also serve as protection from heavy rains.
4. Create Ambiance
Sunlight can surely energize your space and dim light can be relaxing and romantic. With the use of motorized window coverings, you can easily control the amount of natural light coming into your room. It can help you set the mood in just a click.
5. Motorized Roller Shades for a Home Theater Experience
By using motorized roller shades, you can instantly black out your room for a home theater experience. You can use it over your TV to open and close creating a theater outlook.
6. Increase Your Home's Value
With the use of motorized window covers, you are not just improving your home's functionality but you're also increasing your home's value. Home automation is now getting famous in the market and if your home is automated, your home gain more value in the market.
7. Get a Better Sleep at Night
Motorized drapes and shades allow you to control the amount of light in your room. You can make it darker that can help you get better sleep. You can also use this for nap times where in the light from the outside is bright.
8. Safer
Small kids and pets tend to play with dangling curtains that can be dangerous for them. The good thing with motorized window coverings is that they don't have those!!! Making it safer for your kids and pets.
9. Convenience
Isn't it be convenient when you can control every curtain in your hand without standing up?
If you forgot to draw your curtains when you leave your living room, you can easily do it through your remote control or mobile app. Very convenient right?
Aren't these things a motorized window covers can do amazing? I bet they have surprised you in a way! If your home does not yet have smart window coverings, let us know. We can help you.
Tags: