Boost Your Iowa Sales with a CCTV Camera
September 14, 2018 at 1:35 PM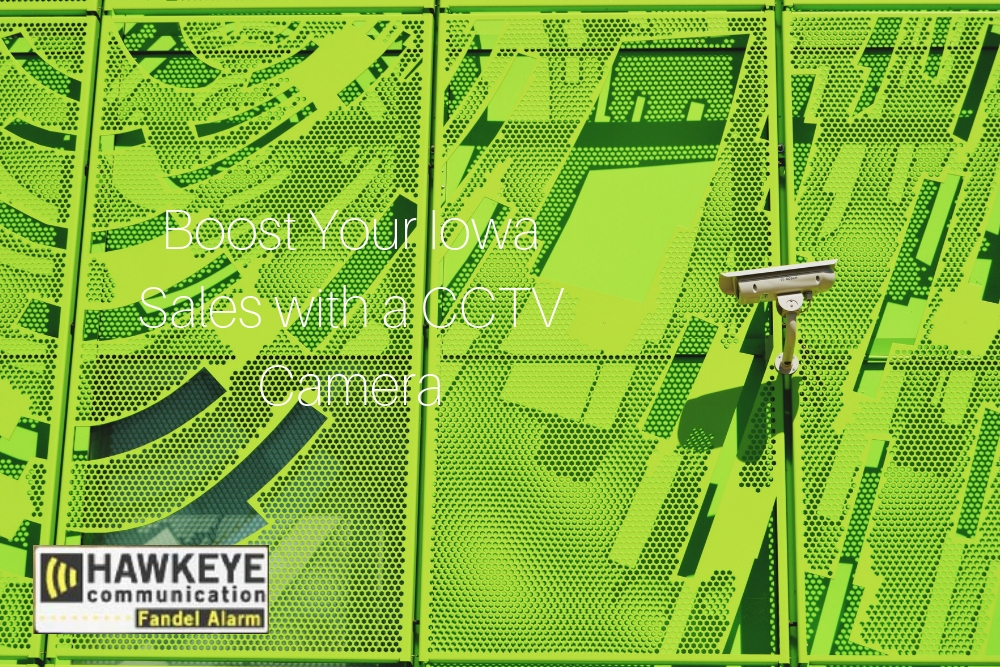 As a small business owner with a retail space or supermarket in Iowa, do you often wonder if you really need CCTV cameras? If you have security tags on your merchandise what is the purpose of having a CCTV surveillance system?
Most commercial business owners fail to realize that CCTV cameras add another layer of protection so you don't have to rely on security tags alone. Plus CCTV systems help boost sales!
Here's now a security camera system can help raise your ROI.
Use CCTV to Identify Customer Behavior
Watch your footage on a daily basis to discover patterns in your consumers' behavior. Do you notice that most of your customers pick up paper towels in aisle 5 and dish soap in aisle 7? If you see more of them picking up dish soap after picking up paper towels, you've spotted an important piece of information regarding custom behavior.
What to do with the Information
Once you pick up on customer buying patterns, rearrange the products in your store so the paper towels and dish soap are next to each other. Even those who didn't plan to pick up dish soap will put it in their basket. In this way, your CCTV system has helped you organize your store.
Pay attention to the neglected areas of your space. Do customers tend to miss a specific section, shelf, or display due to placement? Arrange the store so the items that need to move are in plain sight and easily accessible.
Install Your System Today
Hawkeye Communication is a commercial security team based out of Cedar Rapids, Iowa. We specialize in surveillance and creating customer security systems for business owners.
Whether your commercial property is in Cedar Falls, Waterloo, Cedar Rapids, or Iowa City, we'll happily visit you and determine the best CCTV system for you and the ideal locations for your cameras.
Get in touch with us today to receive an estimate and to discuss any of the following services we provide:
Security Camera Systems

Digital Video Recorders

Wireless Security Cameras

Access Control Integration

IP Security Cameras

Free Consultation & Design

Professional Installation

Local Maintenance

Top-of-the-line Equipment
Tags: