Cases of Carbon Monoxide Poisoning Are on the Rise
August 10, 2018 at 9:00 AM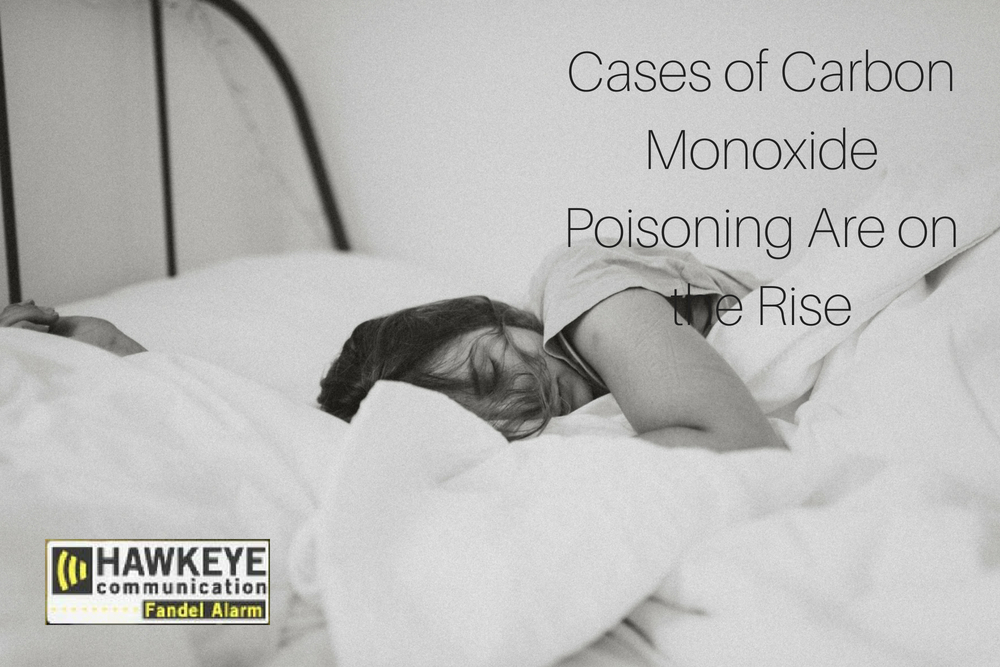 If you're under the impression that carbon monoxide poisoning is only a threat during the winter months, think again.
We're still in the middle of summer and cases of carbon monoxide poisoning are already on the rise.
Take a look at three of the latest troubling carbon monoxide poisoning cases:
Lowell, Massachusetts
Sunday, August 5th, two people were found dead inside their home after police were notified of a potential carbon monoxide poisoning.
First responders arrived at the home around 8 a.m. and discovered a couple in their 70s in the basement near their running gas-powered generator. The victims were the owners of the home and pronounced dead at the scene.
The Middlesex County District Attorney's office has not released the victims' names but will continue to investigate and determine a finite cause of death. For now, it is being treated as a potential carbon monoxide poisoning.
Wichita, Kansas
Two people also died of carbon monoxide poisoning in Wichita, Kansas this month. On August 2, Richard Reese and Dionne Jackson were found dead in a home that was supposed to be vacant. The home had no utilities, which is probably why the home was operating off of a generator.
Wichita police later confirmed that carbon monoxide produced by the generator is what lead to their deaths. The couple had been screaming for help and were overheard by Gilbert Gomez who said strong fumes came out when they opened the doors.
Police do not believe the deaths are suspicious and the couple were victims of carbon monoxide poisoning.
Georgetown, D.C.
On July 29, 2018, a woman passed out from carbon monoxide poisoning while she was on a boat on the Georgetown Waterfront, the Coast Guard reported.
Around 5:30 p.m., the Coast Guard received the call that a man and another passenger were suffering from carbon monoxide poisoning.
When they arrived on the scene, members of the Coast Guard removed the unconscious woman from the boat's cabin and revived her using CPR on the Coast Guard boat. Luckily, she came to shortly thereafter.
Medics took both passengers to the George Washington University hospital where they were treated for carbon monoxide poisoning. The woman is expected to be fine.
Why it's Important to have a Carbon Monoxide Detection System
In some cases, the potential for carbon monoxide can be detected. Gas generators like those in the Wichita and Lowell cases produce fumes, which leads to the build-up of carbon monoxide.
But there are other ways for carbon monoxide to build up in your home that are harder to detect.
The one thing you can count on is a carbon monoxide detection system to keep your family safe. With cases of carbon monoxide poisoning on the rise, and the winter season right around the corner, it's the perfect time to install a system in your home.
Work with a Professional Home Security Team
In addition to being a team of residential and commercial security experts, Hawkeye Communication knows how to keep families in Waterloo, Cedar Falls, Cedar Rapids, and Iowa City safe from carbon monoxide.
Our experienced team will visit your home to determine the best place to put your carbon monoxide detectors, discover any potential threats to address, and show you how to integrate your detector with your home security system.
Carbon monoxide is tasteless and odorless. Cases of carbon monoxide poisoning are on the rise but your family doesn't have to become victims. Keep your family safe by calling Hawkeye Communication today to install your detection system.
Tags: