Cases of Carbon Monoxide Poisoning in Iowa
August 1, 2018 at 2:00 PM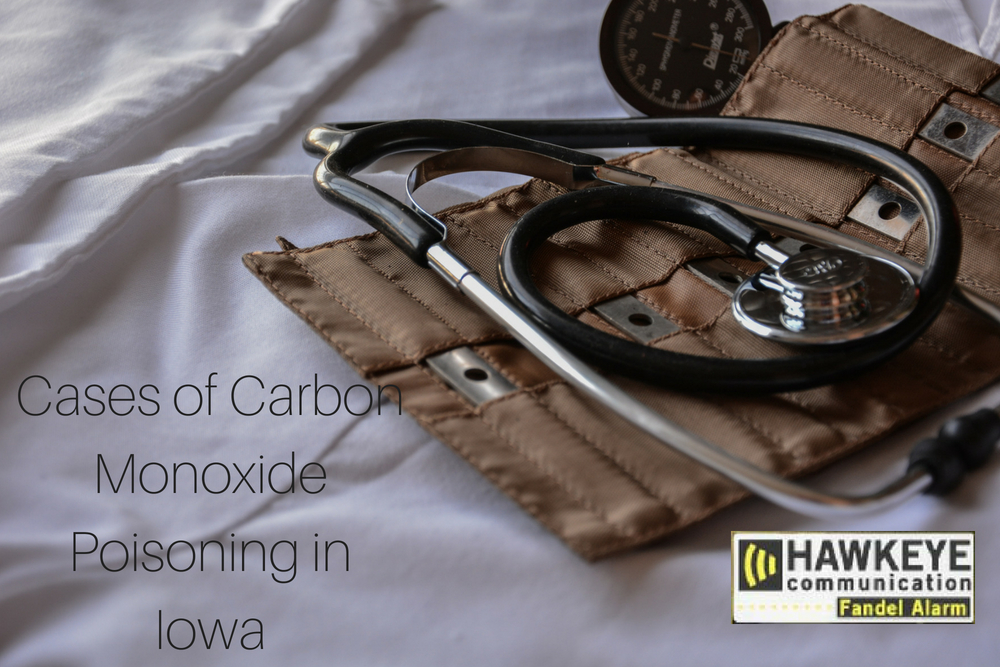 As a home security and fire alarm agency, the team at Hawkeye Communication knows that carbon monoxide poisoning in Iowa is more popular than you might think.
During the summer, carbon monoxide doesn't pose as much of a threat. But as winter arrives, homeowners will use generators, warm up their cars before work, and keep the windows closed. This means it's the perfect time to invest in a home carbon monoxide alarm system to keep your family safe.
There have been several cases throughout the state of Iowa of carbon monoxide poisoning turning into a life-threatening situation. Let's take a look at some of the most recent cases:
1. Church of God, Marshalltown, IA
On Sunday, November 5, 2017, one person died and 14 were hospitalized due to carbon monoxide poisoning at a local church. Authorities determined the cause was a gas-powered generator that was running in an unventilated basement.
The building hadn't been open as a church for two years and the generator was being used to provide light and heat to the building. The victims shouldn't have been on the property, but it goes to show that gas-powered generators should be used as instructed so as not to cause carbon monoxide poisoning.
2. Indian Hills Community College, Ottumwa, IA
In November 2016, there was a leak at Indian Hills Community College in Ottumwa. Between 20 and 25 people were sent to the hospital after complaining of feeling sick. Their symptoms reflected those associated with carbon monoxide poisoning.
Everyone in the building was evacuated and the Ottumwa Fire Department confirmed a carbon monoxide leak after arriving on the scene.
In this situation, the school did the right thing by evacuating everyone at once. The danger of carbon monoxide poisoning is that it causes brain damage due to the lack of oxygen in the air. This is why we stress the importance of having a carbon monoxide detection system in your eastern Iowa home. 
3. Davenport Man Dies After Being Hospitalized
In November of 2011, a Davenport man died from carbon monoxide poisoning after being hospitalized for two weeks.
John T. Christiansen died in Bettendorf after he and his wife had been discovered as unresponsive in their home. After they were transported to Iowa City, the Davenport Fire Marshal reported high levels of carbon monoxide in their home were caused by an improperly installed vent cap on the roof.
As a homeowner, one of the best things you can do is install a carbon monoxide detection system in your home so tragedies like these can be avoided.
4. Leaving the Car Running in the Garage
Carbon monoxide poisoning leads to many Iowa deaths each year. One of the most important things to know about carbon monoxide is how it is built up. Many of us start our vehicles in the winter so we have a warm car to drive on the way to work. However, leaving the car running in our garage leads to CO build-up.
If you warm up our car in the winter, pull it out onto the driveway and close the garage while it runs. Call Hawkeye Communication to install a carbon monoxide detection system in your home.
Conclusion
Installing a gas and CO detector in your home is one of the easiest ways to keep your family safe. Don't take any chances. Call Hawkeye Communication today to have your detector installed in your Cedar Rapids, Cedar Falls, Iowa City, or Waterloo home.
Tags: