CCTV Cameras for Your Factory Outlets and Industrial Buildings in Iowa
September 15, 2018 at 9:00 AM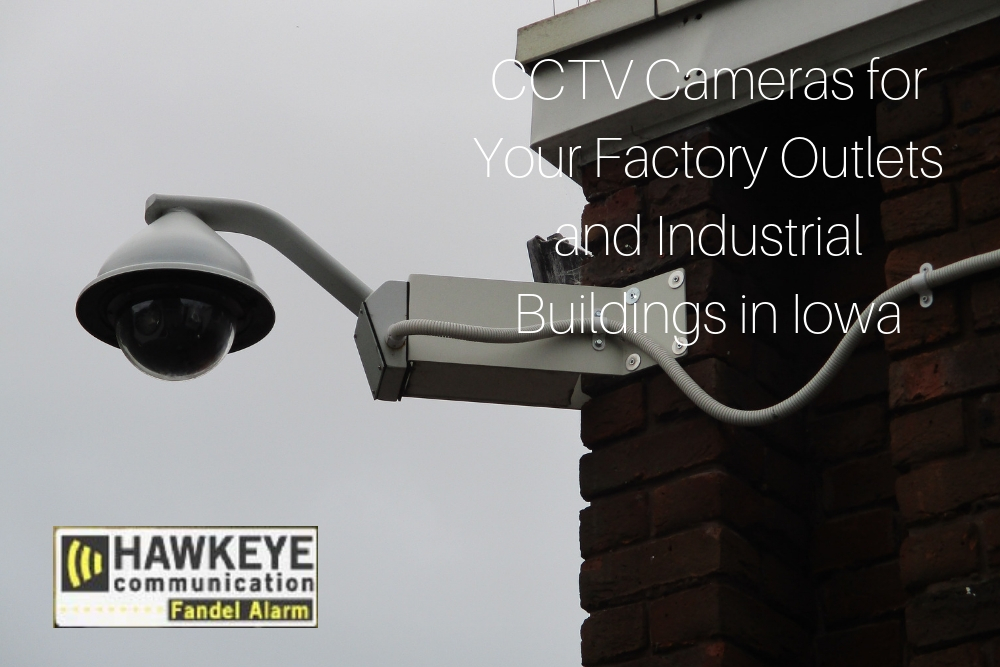 CCTV cameras are becoming widely used in Iowa factory outlets and industrial buildings to do more than enhance security. As a result, the number of CCTV camera dealers in the area has risen.
If you own a factory outlet or industrial complex and haven't considered using CCTV surveillance yet, these are the top five things you need to think about.
1. Theft Reduction
Come theft by a burglar or by an employee, CCTV is always a good option to reduce theft. Employees are more likely to be afraid if they think they'll get caught by one of your cameras, which means they won't steal anything.
If your outlet is the victim of a burglary, your CCTV system will help authorities track the culprit(s).
2. Boosts Employee Productivity
As the owner or manager you can't be there all the time, but why not make your employees feel like you are?
Installing surveillance cameras will make your employees feel like someone is always watching them, which means they're more likely to get their work done as opposed to slacking off.
You'll also notice a reduction in:
The usage of computers for social network sites

Gaming

Texting

Other non-work related activities

3. Improves Factory Efficiency
A team like Hawkeye Communication has your back. The key to making CCTV systems work is selecting the right kind of system for your industrial building or factory outlet and placing the cameras in the ideal spots.
As Cedar Rapids commercial experts, we'll install cameras that would cover every part of your factory floor so you can monitor daily activities and more.
4. Aiding Investigations
If there's a problem such as a burglary or a break-in, authorities can use your CCTV footage as proof. The video will be stored in the cloud and in case of a mishap, the police and court can use this as proof to help your case.
5. Avoid Accidents
Factory outlets and industrial property can be damaged by fire, vandalism, and other bad behaviors. If you appoint a member of your staff to watch the footage regularly, you have a higher possibility of preventing fires.
You can also link your CCTV surveillance system with your security system for maximum efficiency.
5. Remote Access
You don't have to be on the premises to receive security messages. Hawkeye Communication will show you how to connect your security and surveillance system so you get notifications the moment an issue arises.
Have Your System Installed Today
Hawkeye Communication specializes in commercial and industrial security. Whether you need video surveillance for your industrial complex or factory outlet, you can count on our expert team.
Need some help selecting the right CCTV system for you? A lot of factories and industrial businesses could use CCTV video surveillance but they don't how to choose it. Call us today to set up an estimate and we'll happily come to your property in Cedar Falls, Waterloo, Cedar Rapids, or Iowa City.
Everything Hawkeye Communication Offers
Security Camera Systems

Digital Video Recorders

Wireless Security Cameras

Access Control Integration

IP Security Cameras

Free Consultation & Design

Professional Installation

Local Maintenance

Top-of-the-line Equipment
Tags: