Do You Need a Mass Communication System for Your Organization or Business?
August 20, 2018 at 8:00 AM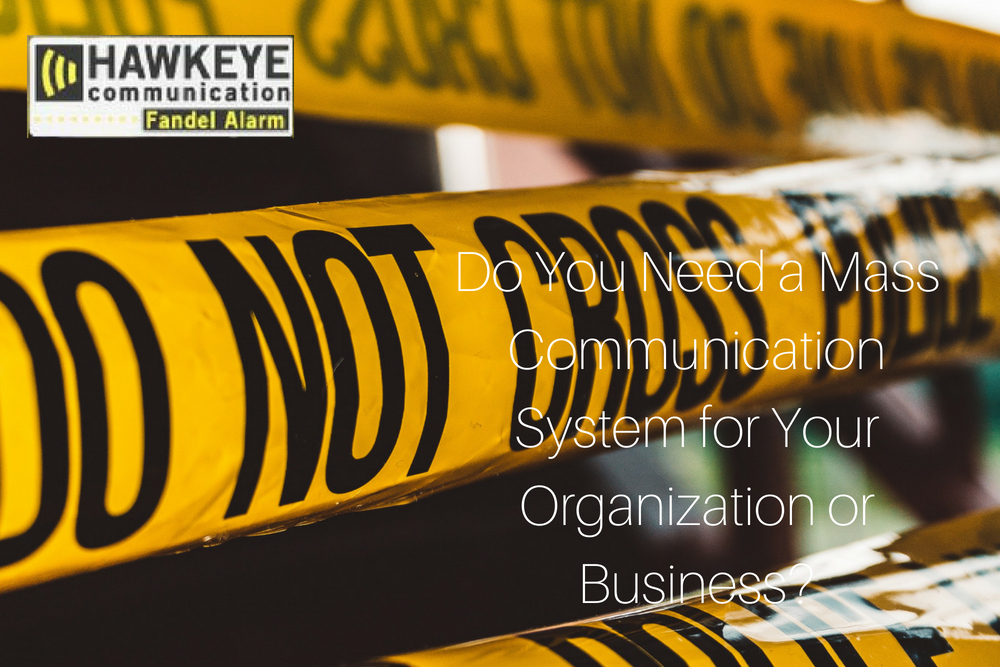 When it comes to sending out mass communications, fewer things do the job better than commercial mass communication systems.
If you're like most businesses in Waterloo, Cedar Falls, Cedar Rapids, or Iowa City, you probably use email to send company-wide alerts. While email is great for sending the message to everyone eventually, it's not very effective in emergency situations.
According to the Internal Communication and Technology Survey of 500 businesses, 68% of respondents use email to communicate with about 80% of their staff members.
Most businesses in the study use email for events, surveys, employee newsletters, leadership communications, company-wide updates, and HR/payroll communications.
Though these communications can be effective at spreading the word, employees often become numb to email which is one of the many drawbacks and challenges of using internal communication. 
Email is quick to send but it's not the best option for reaching everyone quickly during an emergency or severe weather situation. Most of the time, businesses consider themselves lucky if half their staff opens their internal communication emails.
Instead of continuing to miss a large portion of your audience, consider switching to a mass communication system that actually works.
At Hawkeye Communication, we know a thing or two about reaching everyone you need to reach in a moment's notice.
Let's take a look at three key questions that will help you decide if you need to upgrade your mass communication system stat:
1. Are your messages missed by most of your intended audience?
Pay attention to what happens when you send out a mass email, especially a survey. You can have the quippiest, well-crafted email in the history of commercial business, but it has little value if your employees never open it.
Emails are often missed or left unread because we receive so many of them. Even if your team has every intention to go back and open that email later, it's likely that will never happen.
A personalized mass communication system will ensure everyone on your team receives the message when they're supposed to. The trick is to work with a team such as Hawkeye Communication that will design a system specifically for you to reach employees in a variety of ways. When you work with our team, you'll have the ability to customize your communication system per:
Employee

Department

Location

Job function
And you'll do so using a variety of channels that your employees use!
2. Do your employees miss timely information?
Most internal communications have a timeframe. There may be event details, emergency alerts, deadline updates, corporate newsletters with a lot of information, or communication about new products and services.
When employees receive information late, it's because they didn't receive the message in a timely manner (probably because it got buried by a plethora of other emails). This causes a ripple effect that can tank your production.
The best way to ensure your audience receives your messages at the right time is to use a mass notification system. Hawkeye Communication can help you there.
3. Can you communicate with offline employees?
Email may work when your employees are working their scheduled shifts, but what about after hours?
If you're not using a mass communication system, you have no reliable way to reach employees who are traveling, working remotely, or those who aren't connected.
An emergency notification system designed and installed by Hawkeye Communication will ensure your messages are sent through multiple channels simultaneously or individually.
Get an estimate today
Improve your communication effectiveness by having a mass communication system created and installed by Hawkeye Communication today. Our experienced commercial security team will visit your business in Cedar Falls, Waterloo, Cedar Rapids, or Iowa City and create the right communication system for you. Give us a call today to set up your estimate.
Tags: