The Future of Smart Home Technology in Cedar Rapids
July 5, 2018 at 9:00 AM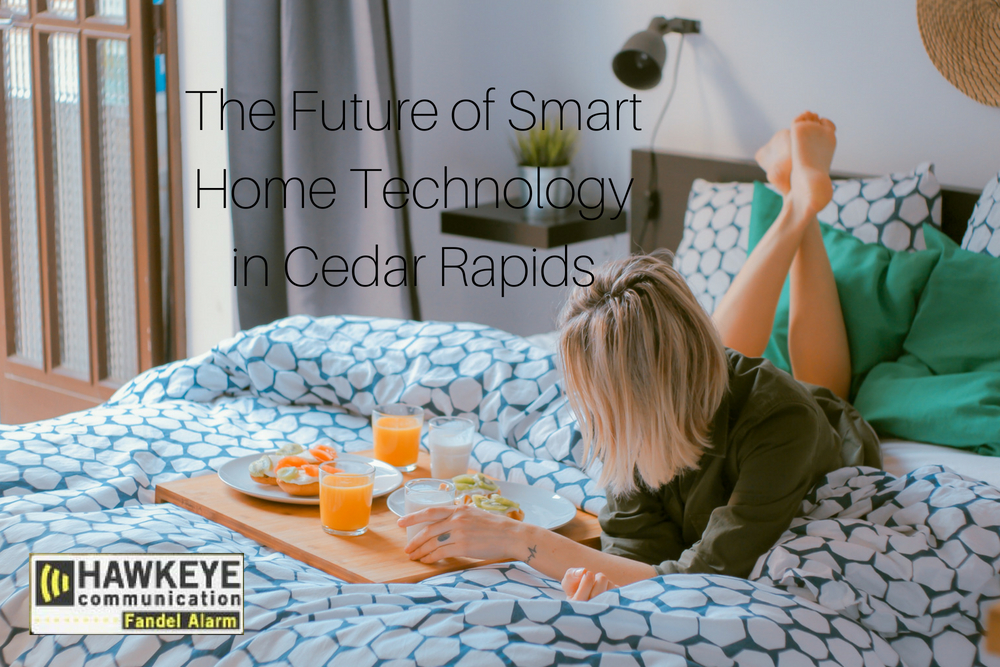 Think about what your home was like ten years ago. Did you ever picture being able to control your home's lights, thermostat, and security system from a remote distance? Just a decade ago smart home technology sounded like science fiction, but it's very much a reality now.
Smart home technology continues to grow and the market is predicted to reach $53.45 billion by 2022.
While 2018 is halfway complete, the remainder of the year promises to be optimistic for the industry. In fact, sales for devices like Google Home, Amazon Echo, and Alexa are still going strong.
Let's take a look at some of the predictions for smart home technology in the latter half of 2018 and what they mean for your home.
1. More Integration
Most home automation systems on the market today from renowned companies such as Lutron are already making headway. This technology can control the lighting, blinds, temperature, and security of your home and it's only going to get better. Lutron specializes in being ahead of the curve, which means their technology is anything but clunky. However, because they specialize in innovation, their performance will only get smoother.
2. Increased Threat Detection
Video monitoring technology isn't just about recording what happens when someone breaks into your home. It's about alerting you AND the authorities while it's happening. Video monitoring is part of a smart home solution that can prevent burglaries from getting worse. These systems are already catching culprits and they're only going to get more efficient and advanced as time goes on.
3. More Appliance Control
The number of adults who work from home in the United States has risen, which means the average homeowner is a little more apt to protect their property. While surveillance has become an effective way to stop criminals in their tracks, more homeowners are having their appliances take on additional workloads.
4. Better Customization
Homeowners like you in Waterloo, Cedar Falls, and Cedar Rapids have embraced the beauty of combining automation systems from Lutron and security systems from Honeywell to create a powerful solution. As time goes on, the industry will call for more efficiency, control, and customization than there is now. And to be honest, these systems offer fantastic customization solutions right now! The sky will be the limit.
5. Dedicated Customer Service
Gone are the days when homeowners had to figure out smart home technology on their own. Maintaining the proper level of security is about having a team that's working for you around the clock. At Hawkeye Communication, we know how important it is to know that someone has your back.
Because we're available 24/7, we can be there for you the moment you experience an issue with your system. We'll be happy to routinely maintain your system too so you don't have to worry about a thing.
Conclusion
Smart home technology is about creating a comprehensive solution that works for your family and lifestyle. Improve your home's efficiency and keep your family safe by working with a team of local security experts. Give Hawkeye Communication a call today to receive quote.
Tags: