Getting Even More Out of Your Security System
November 8, 2017 at 9:45 AM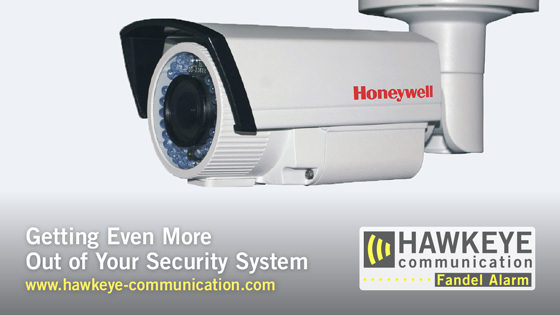 Now that you've been getting to know your Honeywell security system's features, such as the video monitoring, wireless alarm communications, energy management, and home control features, let's dig a little deeper.
Did you know that Honeywell systems allow you to monitor the activity outside of your home? Protecting your property includes so much more than monitoring the inside, so it makes sense to take advantage of outdoor system elements. You should also note that such systems can protect your property from the natural elements, making them ideal for home security.
Take a second to think about all of the parts of your property you'd like to protect. You probably have a shed, fence, pool, or patio that should be included in the surveillance. Once you've come up with a list of these parts, share it with your system installer so they can install the system to your preferences or adapt it once you've had time to get acquainted with it.
Below are some elements you should be aware of so you can be sure you're getting as much security and protection from your system as possible.
Protect your outdoor areas
If you're like most homeowners, your property has additional elements that need to be monitored and protected. To keep all of the buildings on your property safe, Honeywell systems come with outdoor sensors that monitor gates, sheds, and more.
With durable, all-weather wireless outdoor contacts and sensors, you won't have to worry about a thing. These sensors let you know what's happening around your home's exterior. Additionally, they offer excellent protection for gates, sheds, fences, and barns as well as snow blowers and lawnmowers. With these futures, you'll be alerted if there's any movement around your driveway, patio, and pool. Thanks to your system's video monitoring capabilities, this will be remotely accessible.
Utilize environmental sensors
Individual homeowner insurance claims for water damage and freezing average more than $6,300. 
Security systems aren't just for safety anymore. You know you're getting a top-quality system when it offers you so much more than monitoring features. Honeywell systems are ideal for basements, kitchens, bathrooms, laundry rooms, and more because of their environmental sensors. 
These sensors protect against damage and property loss due to flood and freezing temperatures. If water or low-temperatures are detected in your home, the system will contact the central communication station, which will then notify you. This will help minimize the risk of dangerous conditions and damage to your home and valuables. 
Conclusion
Your home security system should offer you so much more than monitoring and wireless features. It should protect your home from environmental damage and protect the outdoor portions of your property. For the most part your system will be good to go upon installation, but it's important to take the time to utilize all of the benefits.
To purchase a new system or ask questions about the one you already have, be sure to contact Hawkeye Communication today. We specialize in high-quality home security systems and more.
Tags: