Home Security Facts: Why You Need Home Automation Today
September 21, 2018 at 8:00 AM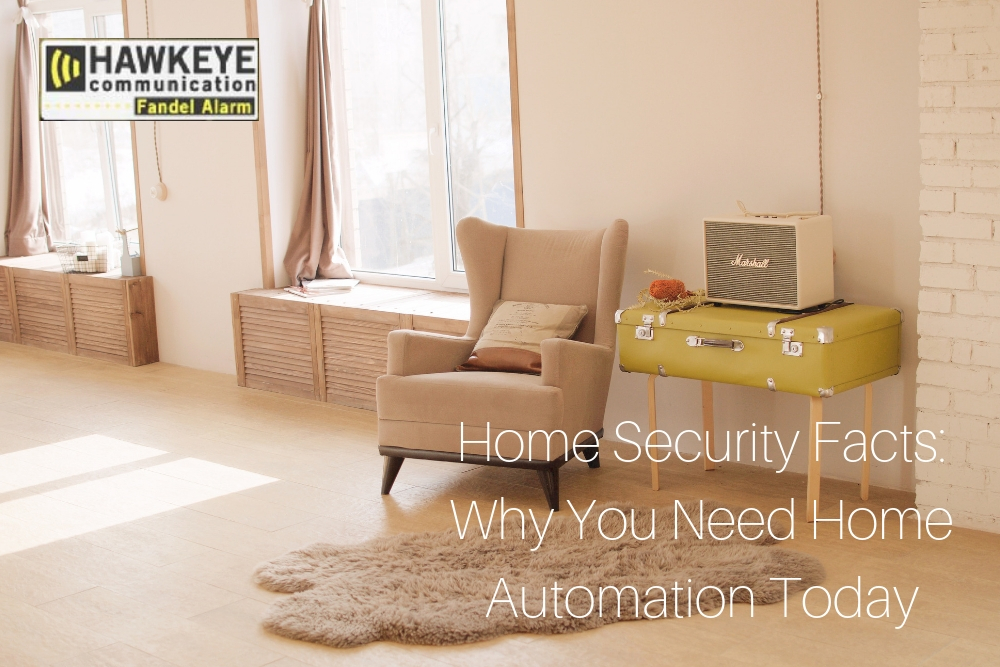 As of 2015, 4.6 million homes in the United States were considered smart homes or homes that use automation. The number of homeowners using home automation to boost security continues to grow, which makes sense because it offers so many benefits!
If you've been thinking about investing in home automation but believe it's something out of your price range, you might want to think again. Today's smart homes don't cost a fortune and if you're located in eastern Iowa, you've got a local company that can help you get set up.
The home security team at Hawkeye Communication can help you take advantage of this growing trend while saving you time and stress.
To help you kickstart the process, we've gathered some facts and stats to shed some light on the topic.
Professional vs. DIY Automation Installation
The cost of creating the perfect home automation system depends on the size of your home and what you want to automate. Generally speaking, DIY systems are less expensive than those installed by professionals but you may run into some snags along the way.
Professional Installation
Home automation systems installed by professional teams can start around $2,000 and go all the way up to $10,000 depending on the system's size and products involved.

Every home is different, but expect about $1,000 per room.

A professionally installed home automation system is designed by a team of technicians who know the ins and outs of the products.

You receive 24/7 support even after your system has been installed

Professional home security teams know the best locations for cameras, sensors, and lights, plus they can help you link your automation products with your home security system.

When you work with a professional team, you can tell them exactly what you're looking for and they'll take care of it - no hassle or research required!
DIY Home Automation
Because you have to build your home automation system yourself, you'll need to select each individual piece. This means you need to make sure all the products will work together.

You may be able to put together a home automation system for around $500, but it may not be cohesive or work with your home security system.

You don't have the support of a professional team.

Placing cameras and sensors may be tricky, especially if you are unsure of your home's weak points.
Reasons to Automate Your Home
A lot of people assume home automation is all about convenience and while that's one of the benefits, it's not the main reason homeowners like you add it to their homes. Many automation devices provide added security and energy savings.
Some insurance companies offer discounts to homeowners with security and home automation systems. Check with your insurance provider to see if they offer discounts on insurance rates for those with smart home programming.

You may already have qualifying devices in your home that will save many on insurance costs. Let your provider know if you have smoke and fire alarms as well as carbon monoxide testers in your home.
Let's Talk Home Security Facts
Get an Estimate Today
If you're on the fence about turning your home into a smart home, give the team at Hawkeye Communication a call. We specialize in home security, life monitoring, and home automation in Cedar Rapids, Waterloo, Cedar Falls, and Iowa City.

Set up your estimate today!
Tags: