How to Choose the Best Wifi Security Camera and Baby Monitor for Your Home
July 19, 2018 at 9:00 AM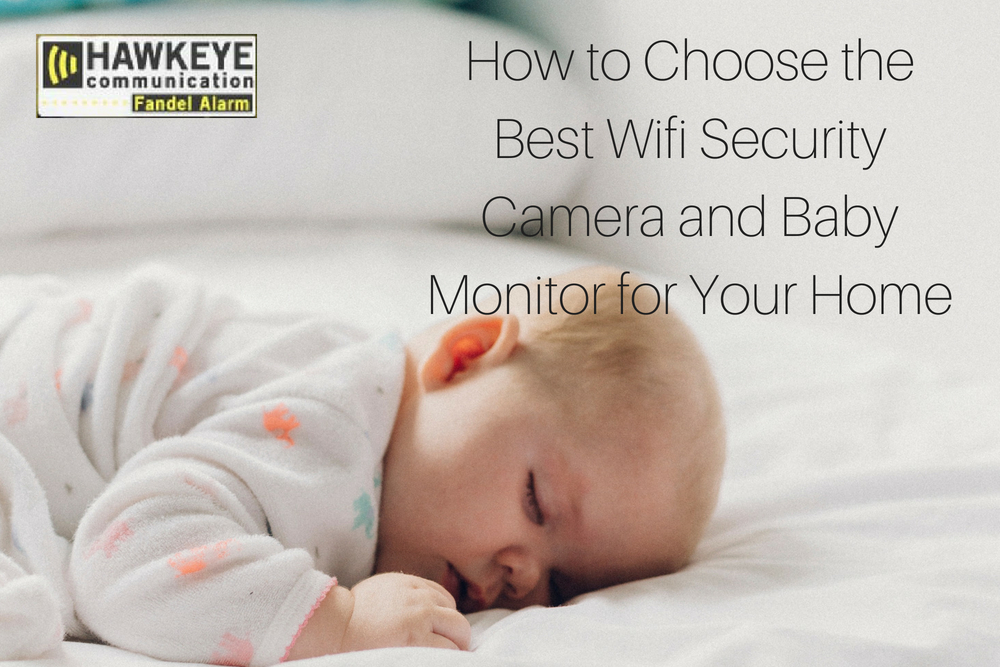 As a new parent, you've probably thought a lot about your home security system and what kind of security cameras to have in your home. As a team of security professionals in Cedar Rapids, we recommend choosing a security camera that's compatible with your baby monitor. You can also opt for something that's everything rolled into one.
Gone are the days when video baby monitors were considered a luxury item. It's important now more than ever to keep our homes safe and ourselves informed of security threats the moment they occur.
More parents are putting security cameras and high-tech baby monitors on their baby registry lists. Fortunately, the prices of such items have gone down in recent years so you can get top-quality items for great prices.
At Hawkeye Communication, we know that evaluating every baby monitor and security camera on the market is overwhelming. This is why our team of home security professionals has put together a list of the top three things to keep in mind when choosing the best wifi security camera and baby monitor for your home.
1. 24/7 video and audio monitoring
Purchasing a video monitor may seem a little "extra," but think about the peace of mind it will give you. As a new parent, there may be time when you feel overwhelmed, exhausted, and paranoid. The middle of the night is when you'll need a baby monitor and security camera the most.
Take Honeywell's C2 wifi security camera for example. This security camera works with your baby monitor to recognize sounds throughout your home, including your child's cries. Place it in your nursery and you'll hear your child the moment they start to fuss. You can also get a quick glimpse of your baby in the middle of the night to check their position and breathing.
2. High definition video
You'll soon find out that watching your baby is addicting. Once you place your baby monitor and security camera in your nursery, you'll be able to see your baby from anywhere and anytime they are in that room.
Something to look for is a high-definition camera and a wide-angle view. Wide-angle views let you see sharper images. Honeywell's C2 films in 1080p and can be mounted on the wall, ceiling or a table to suit your needs. Not sure where to place your C2? Let the home security experts of Cedar Rapids, Iowa City and Waterloo take care of it for you. Call Hawkeye Communication today and we'll be happy to help determine the best system, design and device placement for you and your family.
3. Versatility including two-way audio
Who says your baby monitor and security system has to be for keeping an eye only on your children? With a model like Honeywell's C2, you'll enjoy two-way audio so you can also use the system to monitor other actions during the day. Receive a notification when your dog starts eating your mail or chewing on the rug and tell him to stop from your desk at the office.
Conclusion
There are many tough decisions ahead of you when it comes to raising your child. Fortunately, selecting a baby monitor and security camera system doesn't have to be one of them.
To have a security and baby monitoring system installed in your home, call Hawkeye Communication today. We'd be happy to visit your home in Cedar Falls, Waterloo, Iowa City, or Cedar Rapids and give you a quote.
Tags: