How Does a Carbon Monoxide Detector Work?
September 28, 2018 at 8:00 AM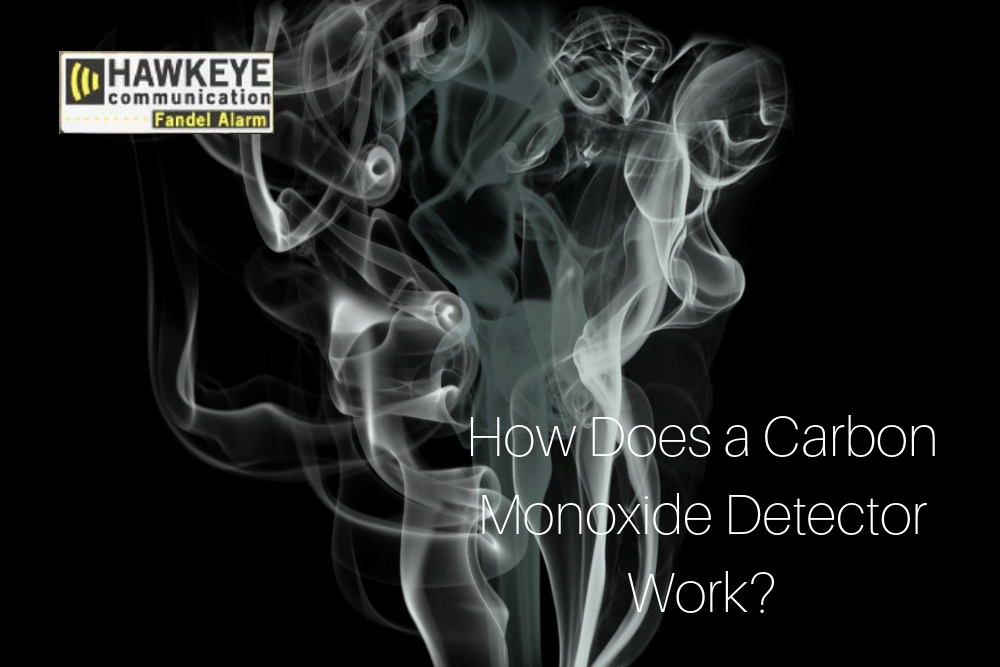 Have you ever wondered how your carbon monoxide detector works?
Here in eastern Iowa, we're so used to our life safety devices like smoke and carbon monoxide detectors simply working that we rarely think about how they function. And when you have a home detection and life safety team such as Hawkeye Communication serving Iowa City, Cedar Rapids, Waterloo, and Cedar Falls, you don't have to worry about your detectors working! 
Surprisingly, carbon monoxide detectors aren't complicated pieces of equipment. Most models are made of plastic chambers about 3 inches in diameter that house the parts that detect the deadly gas.
The exact internal components vary from model to model but most include the following basic parts:
A small silicon microchip

: used to relay an electric charge or signal to other parts of the detector. The chip is fused to a copper-wired, integrated electronic circuit panel, which is the base for the unit.

LED lights

: these tell you how the unit will function and when the battery needs to be replaced. Some detector models feature LCD panel that shows a readout of the CO levels.

Wires

: some models are wired into a building's electrical system instead of battery power

Test/reset button

: this allows you to ensure the alarm is working properly

Detection chamber

: protects and houses the CO gas sensor
More than Components
Obviously, the most important thing your detector can do is use all of the components together to correctly monitor your home for carbon monoxide gas.
Home CO detectors identify and measure the CO gas concentration in the atmosphere in parts per million. All CO detectors on United States markets are calibrated to detect carbon monoxide concentrations according to Underwriters Laboratories (UL) safety standards.
If the detector picks up on dangerous levels of the gas in your home, it sends an electronic pulse to the alarm. If the concentration is high, the alarm will respond faster.
For example:
If the CO concentration is around 70 ppm, the detector will respond in as little as an hour.

If the concentrations reach 400 ppm, the detector will go off in as little as four minutes.
And don't worry about not hearing your CO alarm. Though the noise will be a little quieter than a lawn mower, the noise is pretty shrill, so you're guaranteed to hear it.
Types of Sensors
The specific type of sensor used in CO detectors varies from brand to brand. Currently, there are several kinds on the market.
Biometric sensors

: these sensors reproduce CO's effects on hemoglobin in the blood. With this type of sensor, a gel changes color as it absorbs CO. A second sensor detects the color change and sounds the alarm. Once biometric sensor detectors have been tripped, they must be placed in a carbon monoxide-free environment to reset themselves.

Metal oxide semiconductor sensors

: operate off of circuits applied to a silica chip. When the circuitry detects CO, the electrical resistance is lowered. The processor then registers the change and raises the alarm. Metal oxide sensors require a lot of electricity so these models usually plug into wall outlets instead of operating on batteries.

Electrochemical sensors

: these sensors rely on changes in electrical currents to detect carbon monoxide levels. Instead of using an integrated chip, however, the electrochemical sensor uses electrodes immersed in a chemical solution. The result is instant detection (IDR) which explains why they're so often used in commercial settings.
Install Carbon Monoxide Detectors Today
With Hawkeye Communication, you never have to worry about your family's safety. We proudly offer carbon monoxide detector installation services to homeowners in Cedar Rapids, Cedar Falls, Waterloo, and Iowa City.
Call to book an appointment and we'll set up a consultation for you!
Tags: