How to Keep Your Home Secure During the Summer
May 28, 2018 at 9:56 AM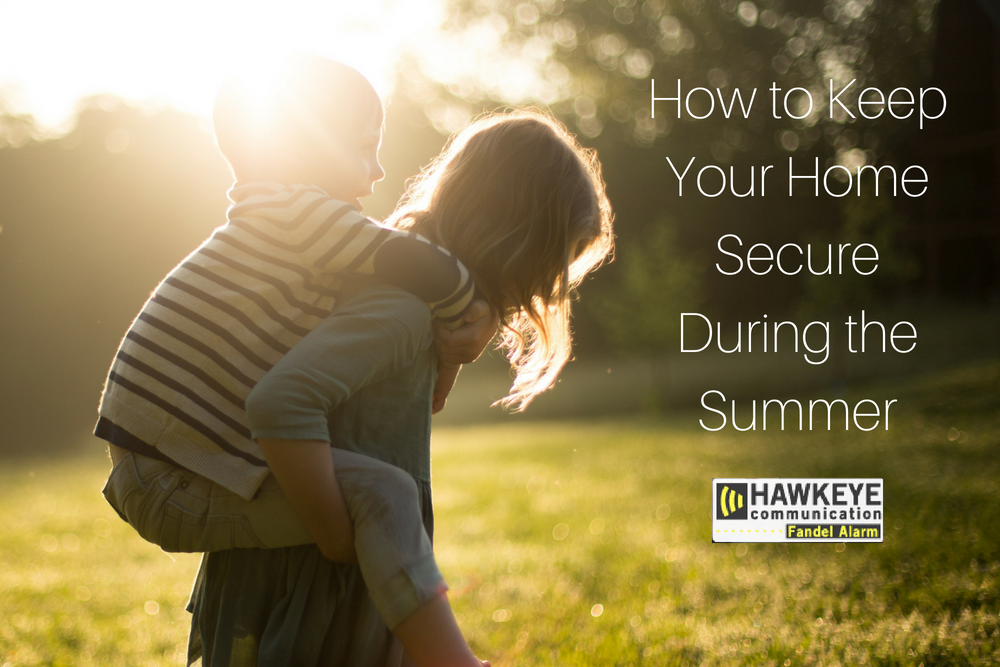 One of the downsides to summer is the fact that it leaves homes more vulnerable to burglaries than any other season. When we're busy enjoying the fresh, warm air, family members forget to close doors, windows, and blinds. 
Those of us in Eastern Iowa are just now getting over the feeling of being cooped up during our cold winter and spring, which is why we need to be more diligent about home security as the weather continues to warm up. 
Since summer is a time for enjoying ourselves outside and taking off for vacations, it's a good time to take a moment to read Hawkeye Communication's top home security tips for the summer. 
1. Look at your home like a burglar would
Take a step back and try to evaluate your home from a burglar's perspective. Walk around each side and see if there's an easy way to get in. Did you leave a ladder outside? Put it in your garage or shed so it's not easily accessible. 
Are there shrubs to hide behind or trees to climb? Trim them! Burglars who enter windows look for these things so they can stay out of sight while gaining entry. If your shrubs are overgrown, now is the perfect time to trim them so burglars can't use them as a hiding spot. Make sure you get creative with it. Does your home have dog doors, large vents, or unlocked doors? Think about what you can do to reduce threat of those being used against you. 
2. Monitor doors, windows, and locks
The front door and the back door are the two most common points of entry, but summertime is when a lot of us sleep with the windows open. These are temptations for intruders, which is why it's a good idea to invest in motion sensors that can be placed on the threshold of each door and window in your home. 
Do you have a sliding glass door? This is a common point of entry is well and should be locked and monitored. Burglars can easily break glass if they really want to get in, so taking advantage of automation technology is a good way to go. Your home security system can be remotely controlled and monitored so you'll know in real-time if someone has entered through a window or door. 
3. Lighting upgrades and video monitoring
Burglars don't want to be seen. If your exterior lights are a little lacking, install some new ones on the sides and rear of your home. You can set your system to automatically turn the lights on at a specific time of night or you can let the motion detectors do their thing and turn the lights on whenever motion occurs. 
Once you've improved the lighting around your house, it's time to invest in video surveillance. If burglars believe they're being recorded, they'll likely turn around and neglect their conquest. Place video cameras in the front and back of your home and download any software or app that's connected to them so you have real-time updates and access to settings wherever you are. 
Hawkeye Communication is one of the most recognized home security companies in the Waterloo, Cedar Falls, Cedar Rapids, Hiawatha, and Marion areas. We're a team of residential security experts that enjoys creating custom security systems for our customers. Give us a call today to discuss your security needs and we'll get you an estimate right away.
Tags: