How to Maintain Your Carbon Monoxide Detector and Smoke Alarm in Cedar Rapids
January 26, 2019 at 11:31 AM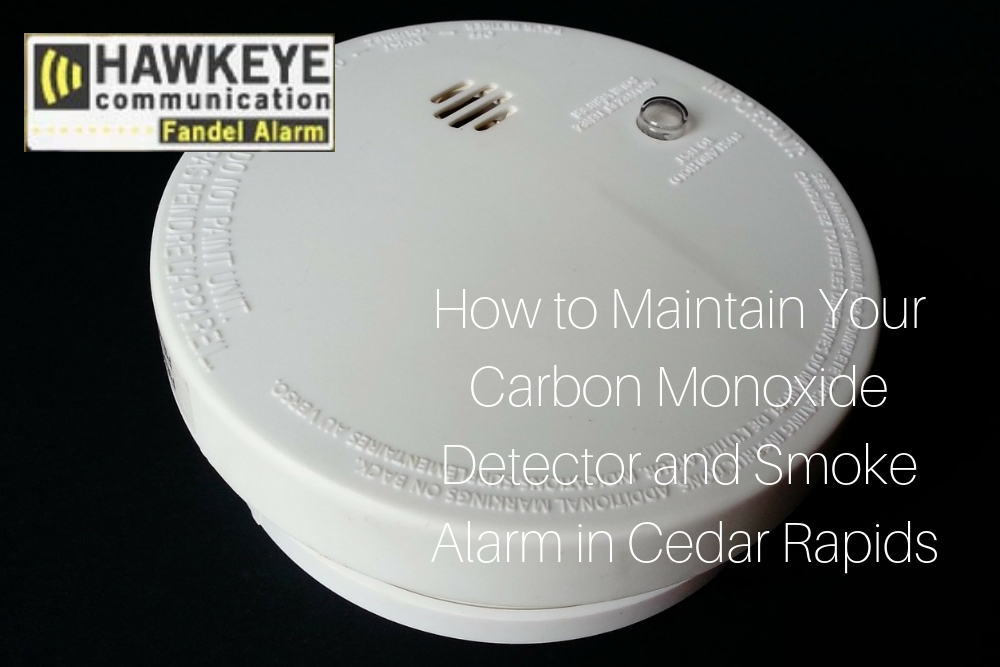 It is winter time, but it doesn't mean you don't need to check on your carbon monoxide and smoke alarm detectors. Rather, it is best to do a regular check on these home security gadgets by checking on the following:
Are the batteries working?
Ideally, it is best to check on the batteries of your carbon monoxide detector and smoke alarm systems every six months. Avoid forgetting this by setting this on your phone's calendar. In this manner, you'll be aware of when the next battery change will be.
When was the last time you had it tested?
It is common for many homeowners not to test if their smoke alarm and carbon monoxide detector in Cedar Rapids is working or not. However, you should not be slack in doing some tests every now and then. Not only will this ensure all your security systems are working efficiently, but it also familiarizes everyone in the family with the sound of these alarms.
Have you cleaned your device this month?
As you test your devices, put into account the cleaning and removal of any greases and debris present on the exterior of your device. Moreover, ask professional assistance at least twice a year for someone to thoroughly clean your devices. This helps ensures the efficiency of your gadgets.
Did you check the expiration date of your gadgets?
If you bought your alarm system online and installed it on your own, then it is important for you to read the manufacturer's instruction, especially the expiration dates. As needed, replace these units before it even expires.
Are the GFCI outlets in good condition?
GFCI stands for Ground Fault Circuit Interrupter and is used to protect your devices from receiving any electric shocks. This works by comparing the input current on any hot side of your output towards the output current on its neutral side.
Thus any slight difference with these currents may lead to someone's body getting some shock. However, this is also one of the reasons why some devices may not work efficiently, including your smoke and carbon monoxide detectors.
If you notice any sudden change with the work efficiency of your gadgets, talk to us so we can check on your security devices. Call us at (319) 362-4300 or send us a message.
Tags: