How to Protect Your Iowa Business Against Robbery, Theft, and Burglary
August 11, 2018 at 9:00 AM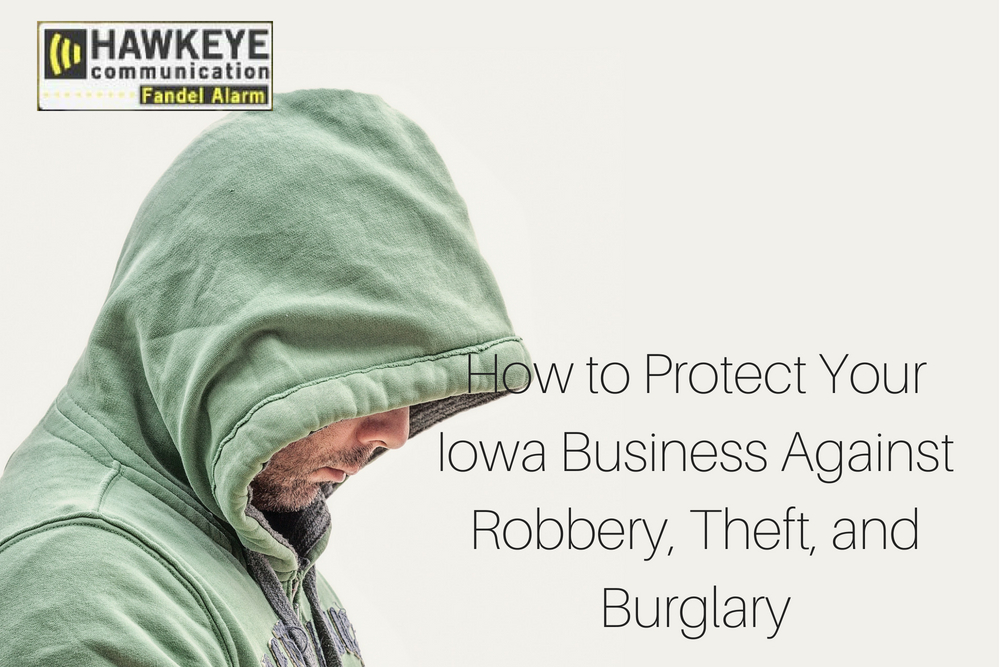 As a business owner, you know it can take a matter of seconds for your business to become the victim of a flash robbery. In fact, this is exactly what happened to a Casey's General Store in Cedar Rapids, Iowa on July 3, 2018.
Casey's General Store
A group of 40 people surrounded the Casey's and began stealing and destroying property. The scary part is that it all went down in a matter of minutes and seemed to be an organized effort.
The crime took place around 10:30 p.m. after a fireworks show at Ellis Harbor. Police released the shocking footage the next day and asked for public assistance in identifying those involved.
In less than two minutes, the approximately 40 people enter the Casey's and cram themselves into different areas of the store. With no warning, everyone grabbed items and ran out the door knocking down displays and throwing items in the process.
A couple of the employees tried to stop the theft but stood no chance against the crowd.
What gives this case its silver lining is the fact that the business uses high-resolution video surveillance cameras, which will make finding the culprits a lot easier for police.
Mason City, Iowa
A man recently broke into a woman's home in Mason City, Iowa. The crime took place on June 20, 2018 at Grant Village located at 6th St. SW.
The one male suspect is seen looking directly into the high-resolution surveillance camera in Mary Clausen's apartment.
Clausen said up until that point she hadn't really heard of break-ins occurring in the area but will ensure her windows and doors are locked from now on.
Whether you're a homeowner or a business owner, it's important to invest in a high-quality security camera. While you may be thinking about checking in on your kids when they get home from school, the police will be thinking about how clear your footage is should an incident occur in your home.
Des Moines, Iowa
Police are looking to the public for helping in catching a burglary suspect.
On July 17, 2018, two burglaries took place on the northwest side of Des Moines. Immediately following those two burglaries, stolen credit cards were used on the east side of Des Moines.
Police are asking the public to contact Detective Franklin Irvin at 515-237-1443 or to submit a tip through Crimestoppers of Central Iowa at 515-223-1400. Fortunately, the video cameras were of high-quality so the still images are effective references.
Get a High-Quality Video Surveillance System
If you're in the Cedar Falls, Waterloo, Cedar Rapids, or Iowa City area, you already have a team of home and commercial security on your side.
At Hawkeye Communication, we specialize in engineering the perfect video surveillance system for your home. We can also recommend the right kind of cameras for your needs.
Ensure your business and home remain safe by scheduling an estimate with us today!
Tags: