How to Recover Stolen or Lost Packages
October 16, 2018 at 9:00 AM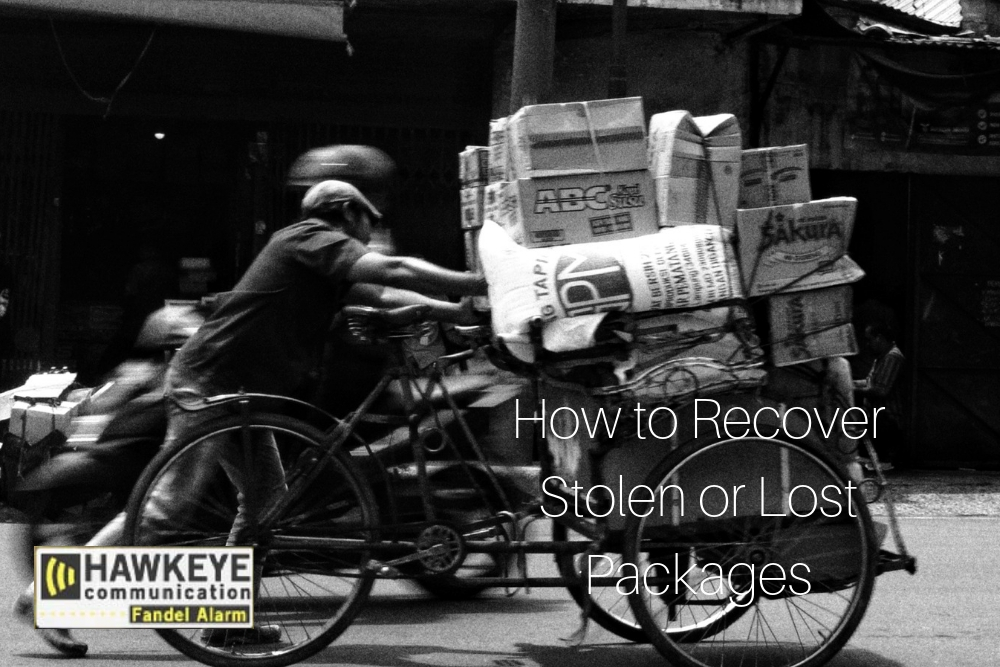 It's an exciting moment when you receive a notification telling you your Amazon order just hit your doorstep, but highly disappointing when it's not there when you get home. When you have a missing package, one of three things happened:
All three situations are alarming and frustrating. At Hawkeye Communication, we specialize in personalized home security solutions for every household. We want your home to be as safe as possible and that includes your front porch.
The good news is that having a package stolen doesn't mean you're completely out of luck. Follow these steps to get reimbursed, discover what happened, and possibly locate the culprit:
1. Review Your Video Footage
Do you have a doorbell camera or outdoor security camera? Use them to your benefit! Look through the footage around the time your package was delivered to see if the carrier did indeed drop it off or if someone came by and swiped it.
If your package was taken, notify your local police department and share the footage with them. Keep in mind that if you can prove your package was never brought to the door, you can force the carrier to refund you.
Our home security team has a range of smart doorbells and home security cameras to ensure your home is protected. Give us a call today to discuss your options.
2. Complete a Police Report
If you are without a doorbell camera but suspect your item was taken from your doorstep, call the Cedar Rapids, Waterloo, Cedar Falls, or Iowa City police. With no witnesses, it will be difficult to investigate, but they will take note of the incident.
Talk to your neighbors to see if they've had the same problem. A thief could be scoping out your entire neighborhood on a regular basis, which means the police will investigate faster.
3. Notify the Carrier
Each carrier has a different process for dealing with burglaries, but they do have a way to deal with lost and stolen packages. Here's what you can expect for the following:
○     Tracking number
○     Proof of insurance
○     Proof of value
○     Photographic evidence (if applicable)
Install Home Security Cameras Today
Don't leave your package deliveries vulnerable to package thieves. Install a reliable smart doorbell or home security camera today. Hawkeye Communication is happy to visit your home in Cedar Falls, Waterloo, Cedar Rapids, and Iowa City to discuss the best options for you and complete the installation process. Give us a call today to get started!
Tags: