How to Survive Winter in Cedar Rapids with Home Automation
October 26, 2018 at 9:00 AM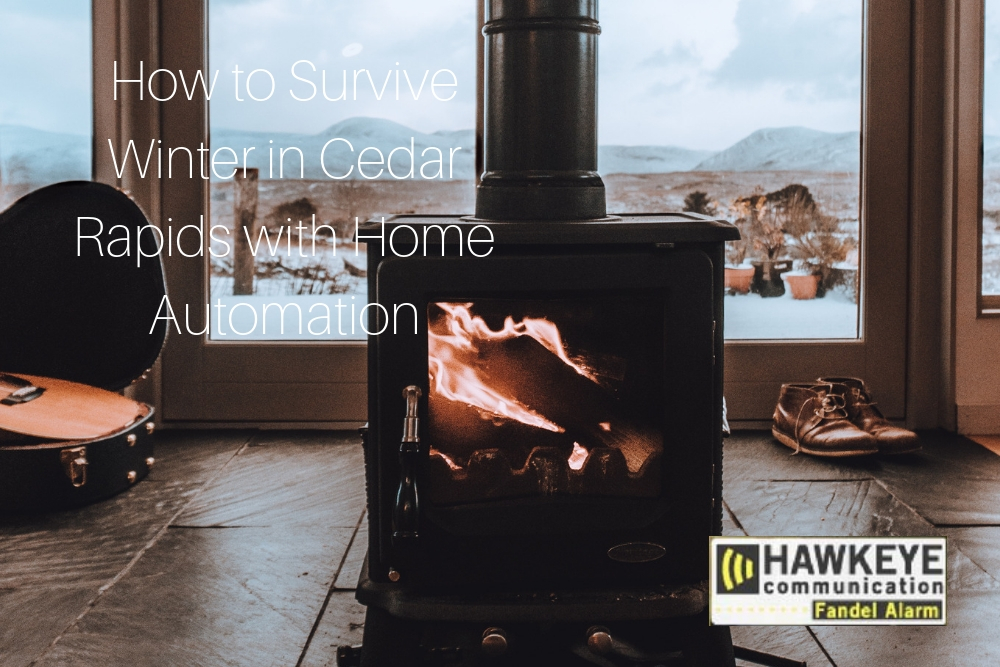 Holiday music and cold wind will be blowing in Cedar Rapids soon, but fortunately, there are several ways you can use home automation to survive the bitter winter. A chilly night spent on the couch can be quite relaxing, especially when you have nowhere to go. Why not use smart home technology and automation to make your house even cozier?
Long gone are the days when people could only heat their homes with fire. If you watch any HGTV home improvement show or walk through the nearest home improvement store you'll see evidence that technology has come a long way and into our homes.
For years, homeowners have enjoyed the ability to program their thermostats to control their AC and heating options. However, programming your thermostat to hold a temperature for a certain number of hours is no longer the best way to conserve energy.
Today, we're discussing some easy ways to introduce smart home technology into your life, which is something Hawkeye Communication can help you with.
1. Smart Heaters
Home automation is designed to be as easy on you as possible, after all, convenience is great, right? A smart heater will give you complete control over your heater like smart thermostats do. All you have to do is:
Want to adjust your thermostat for your holiday party later? Adjust the setting from the office, while running your errands, or even while you're stuck in traffic! You can also control the temperature by room. Use the Smart Bridge Pro and Lutron App to control your lights, shades, and temperature for each area of your home.
2. Smart Switches
Remote access control of your furnace is great but it only allows you to control the heater. Adding smart switches in your home will give you expanded control like never before. Simply plug the unit into your outlet and use the app to apply your preferred settings.
One of the best parts about home animation installed by Hawkeye Communication is that you can name each device in your home so you know what each one is doing at a given time.
3. Smart Blinds
As a certified Lutron dealer, installer, and provider, Hawkeye Communication offers you the flexibility you need to create the smart home your family needs. Shading solutions help you make use of the daylight that's available during bitter Iowa winters.
As a result, you'll get to enjoy benefits including:
Reducing heating and cooling costs

Conserving energy

Keeping your home warmer in the winter and cooler in the summer

Increased comfort in your home
You can program your blinds to open and close with the sun or enjoy the freedom to control them remotely.
Schedule a Consultation Today
Hawkeye Communication helps homeowners in Cedar Falls, Waterloo, Cedar Rapids, and Iowa City turn their existing homes into smart homes. Integrate your preferred level of smart technology and automation into your home by speaking to the experts on our team. Book a consultation with us today and we'll give you our recommendations on smart heaters, switches, lighting control security, and more!
Tags: