How a Video Doorbell Can Safeguard Your Iowa Home During the Holiday
November 10, 2018 at 9:00 AM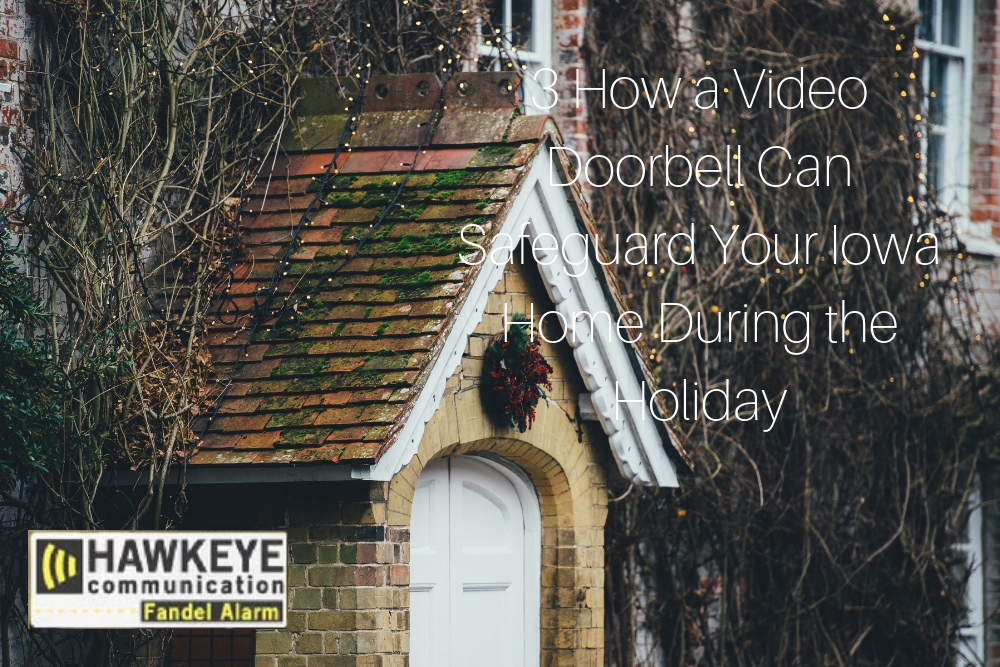 With many visitors expected to ring on your door, wouldn't it be wiser to add a layer of security to your home through a video doorbell camera? Yes! This is an affordable way to keep you and your family safe during this busy holiday season. Learn how it can give you an additional peace of mind below:
It acts as an excellent visual deterrent.
Reports show that homes with a video doorbell are less likely to get break-in attempts because it acts as a deterrent to thieves. So if you want to keep those burglars away from your home this holiday season, ensure you get a video doorbell installed to your house immediately.
It provides valuable video footage.
In case your house does get broken into, the video captured by your video doorbell can help in catching the culprit. This even acts as evidence against them and an additional reason for your house insurance company to give you the payout as indicated in your claim.
It removes the guesswork from packages and deliverables.
Have you ever experienced a situation wherein the delivery man has said that you weren't there when the package arrived? Gone are these excuses from lazy delivery men because you can now easily settle disputes like this via a doorbell camera. Thus, if they do claim they have left a package on your doorstep or attempted to reach you, then you can simply confirm this by looking at your mobile devices and hurry home to bring the package inside.
It is helpful in screening your visitors.
There are times when you just don't want to be disturbed by unsolicited visitors. This may either be because you are watching your favorite show on TV or having a nice chat with one of your old time friends. Doorbell cameras can be connected to your mobile phone via wifi. This allows you to receive instant alerts when someone is ringing on your doorbell and if you should open the door for them.
It adds value to your home.
You may not be wanting to sell your home now, but adding this security feature to your home adds value to it. This gives it an additional appeal to potential buyers.
It lowers your home insurance bill.
With this additional feature to your home, homeowners can have discounted bills from their home insurance companies. Thus, it becomes a win-win solution for you and your family.
So what are you waiting for? Schedule an appointment with us so we can set-up when we can install your doorbell camera. Do it before the arrival of the holiday season to help free you from unwanted headaches due to theft, unwanted guests and stolen packages.
Tags: