Legal Rule About Residential Security Cameras: Check If Yours Is Legal
June 28, 2019 at 11:00 AM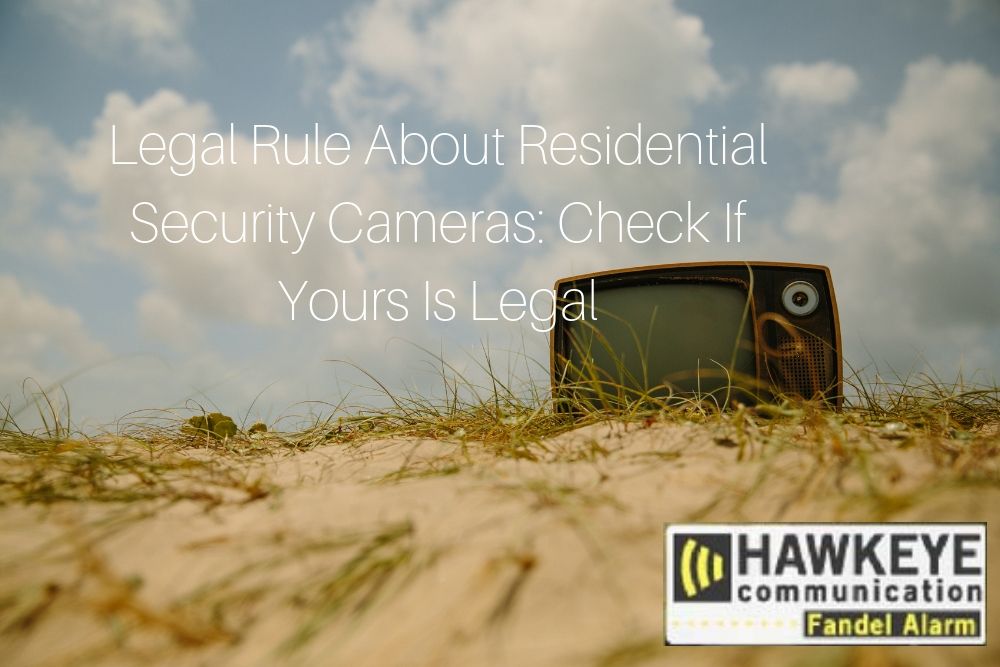 Video surveillance is also now a vital part of a residential security system. It gives homeowners the peace of mind as it serves deterrence against potential burglars, thieves, abusive babysitter, and caretakers.
Footage and images captured by the security cameras serve as a reference and evidence of any criminal activity.
We are fortunate now for the advancement of our technologies. However, there are still legal matters you need to consider before opting for a video security cameras for your home. Here are some of the laws you must know about using residential security cameras. Know if yours is legal.
Legal Law on the Privacy of Your Neighbor's Premises
If the area of your neighbor that was captured was in plain view - you don't need to worry about it. However, pointing your security camera directly inside your neighbor's house is a different story. Your neighbor has the right to privacy inside their home.
You can be criminally prosecuted if you are proven to be monitoring the inside of your neighbor's house. Your neighbor can sue you in court. This may hold you liable for money damages. You are deemed as a trespasser of private property.
Security Cameras Inside Your House
Inside your home, the laws are more lenient onto where you would like to place your security cameras. However, there are still privacy issues you need to consider such as the bathroom area. An expectation of privacy from your guests or workers (if there is) is present. For example, you offered your guest a changing room, privacy is expected there.
Check Within Your Homeowner's Association
If you are a resident of a condominium or in a residential subdivision and compound - you should check the rules within the homeowner's association in regards to installing security cameras outside your home. Ask for the restrictions and what are the views that are allowed to be pointed by your camera.
Installing security cameras are of great help in catching perpetrators. Just make sure that yours is legal to avoid legal conflicts. If your home does not have security cameras yet, call us now and we'll help!
Tags: