Maintaining Child Safety During the Summer
May 28, 2018 at 11:30 AM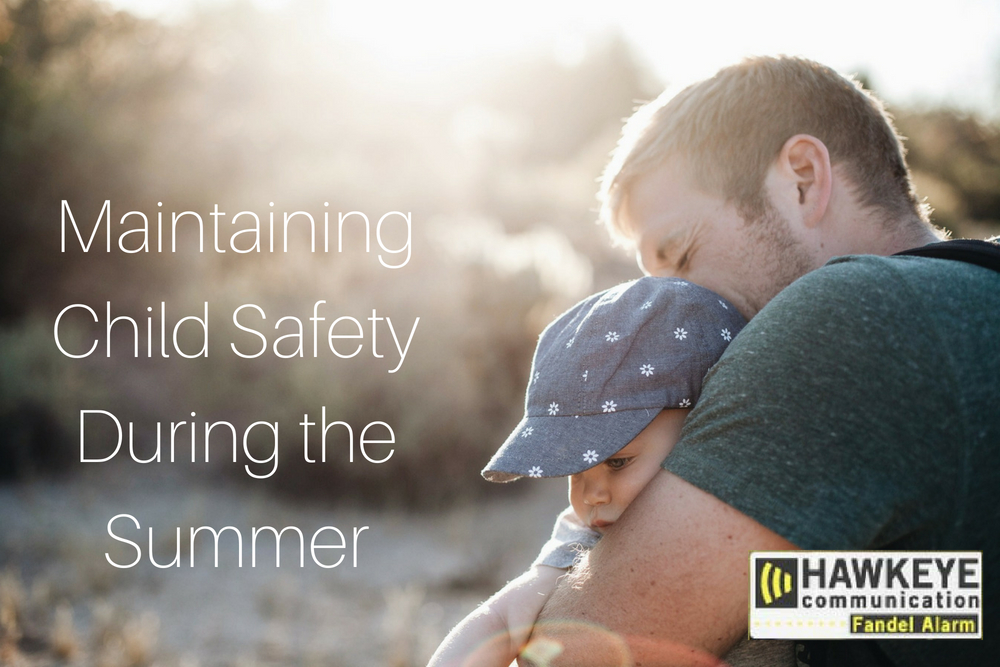 Your kids spend more time at home during the summer, which means you should be aware of what they're doing. Even if babysitters are coming over to watch them, they headed off to summer camp, and participate in other activities, there still may be a lack of supervision going on around the house.
More freedom is part of growing up, but as a parent, you can't always anticipate everything that can go wrong. Fortunately, smart home security can help your kids stay safe year-round but especially during the summer. Let's take a look at some of the things you can do to keep your children safe during the summer.
1. Stay in the know
Your home security system's motion sensors can tell you when your kids leave and enter your home. The motion sensors and video monitoring will give you an added sense that does wonders for your peace of mind. You can also use your system to see if the house rules are being followed or broken.
2. Give them access
As a parent, one of the biggest worries you likely have is to make sure they get home safely. With customized systems from Honeywell installed by Hawkeye Communication, you'll always know who's in the house and what they're up to. Your system will come with user codes, security monitoring, and remote access so you can give your kids the access they need while sending you alerts when they go to and from the home.
3. Monitor activity
A home security system from Honeywell can easily be connected to the motion sensors you have on your doors and windows. Once these contact sensors are connected, you'll receive instant alerts if someone enters the home. If you need to make sure your kids stay out of certain areas like rooms, cabinets, drawers, dressers, and more, your system will let you know if they've gained access.
4. Use video monitoring
Video surveillance is the most effective way to get a quick visual if you believe something may be wrong. Unauthorized visitors can be a cause for concern, which means cameras can pick up on how many kids are hanging out at your house while you're at work. With a Honeywell home security system installed by Hawkeye Communication, you can also see in real time who's knocking on your door. While it could just be the mailman leaving a package for you, it's better to be safe than sorry.
5. Secure the outside
An easy way to increase home security is to add sensors to windows and doors throughout your home, but not everyone thinks of using smart home technology in their backyard. Knowing when your backyard gate is opened can be useful as it can help you keep track of your kids and their friends - this is also a great way of keeping track of your dog. Hawkeye Communication is a team of security experts that engineers home security systems for your lifestyle. Whether you're new to smart home technology or need some help keeping your property secure, we're here to help you
Tags: