New Lynx Touch 7000 Control System Boasts Quad Video Viewing And Dynamic, 7-Inch Touchscreen
June 4, 2015 at 11:29 AM
Originally posted on LynchTouchToolkit.com
Lets Dealers Offer up to Four Cameras on Every Installation, Meets Growing Consumer Demand for Integrated Video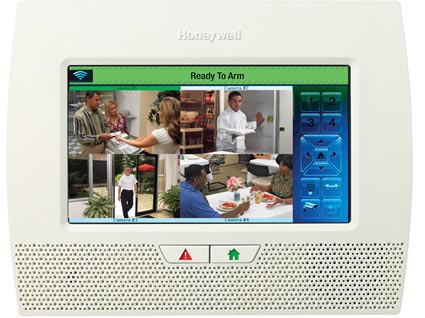 MELVILLE, N.Y., June 30, 2014 – Honeywell (NYSE: HON) today released the LYNX Touch 7000, a self-contained security and control system for homes and small businesses that features a bright, 7-inch full-color touchscreen display with graphic icons and intuitive prompts for easy operation. With the ability to view live video of up to four cameras right on the large display, LYNX Touch 7000 enhances the user experience and provides home and business owners with better security and awareness of activities happening in and around the premises.
LYNX Touch 7000 also offers Z-Wave® automation capabilities, advanced alarm communications, garage door notification and control, tornado alerts and more. Along with twoway
voice over GSM, LYNX Touch 7000 offers low-cost two-way voice over Wi-Fi® to
streamline the installation process, provide greater options for connectivity and increase the
potential for recurring monthly revenue (RMR).
Tags: