To Post or Not to Post Fake Security Signs?
October 12, 2018 at 9:00 AM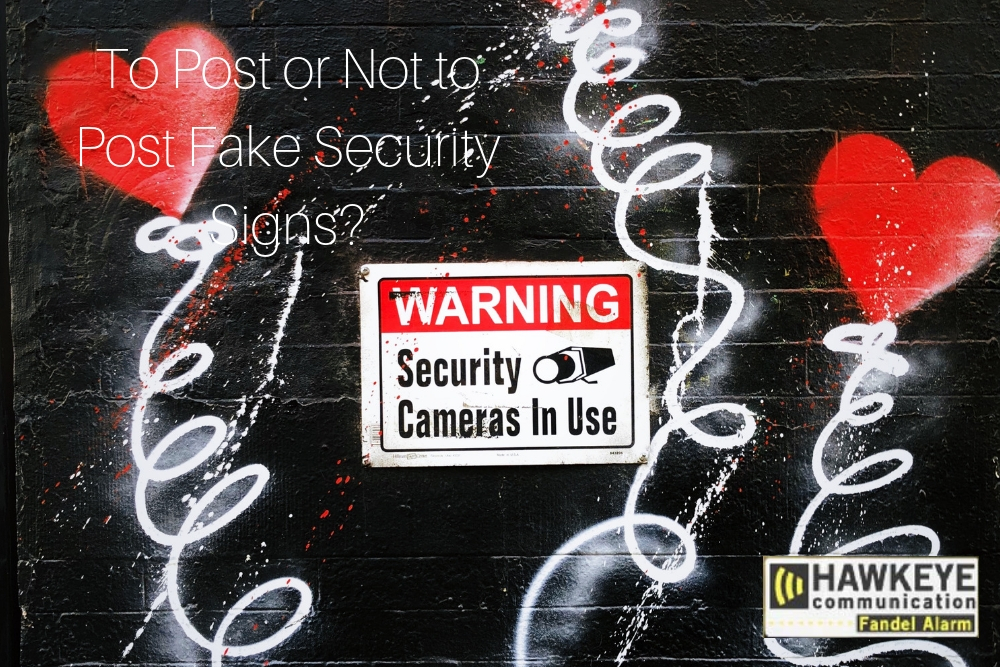 If the homeowners before you had a home security system it's tempting to leave their security signs in the yard to ward off potential burglars, but is this something you should do? Thieves look for homes that offer easy access and escape but security systems don't allow for that.
Today, we're discussing the positives and negatives for putting home security signs in your yard if you don't have a system and the steps you can take to make your home more secure.
Putting Fake Security Signs Up
Positives: Let's look on the bright side of things first. If you put fake home security signs in your yard, you may experience the following benefits:
By slapping stickers on your doors, windows, and putting a sign up in your yard you're only out a few minutes of your time. This will be the fastest burglary precaution you'll put in place!
While burglars often behave in expected ways, you never know when the brazen burglar will be eyeing your property. Faking a home security may be enough to turn away some would-be burglars whereas others might take the chance.
Negatives: Are you familiar with the phrase "you get what you pay for?" Faking a home security system with $10 signs encompasses that phrase. Think about the following factors if you're contemplating faking a home alarm system:
Unless you're equipped with commercial quality printers, your fake security signs may look just that, fake. Even if you grab a security business logo off the internet, your sign may fail to look the part.
Everyone has a smartphone, including burglars. If you use a fake business name on your signs and a burglar spots it a mile away, they can Google that in seconds.
This is the most obvious one: no one is alerted in the event of a break-in. A home alert system installed by a professional team like Hawkeye Communication will alert authorities that there's been a security breach. Without a system in place, burglars will go about their business and take off with your belongings.
Home Security Alternatives
Fortunately, there are several things you can do to protect your home.
○     Fire
○     Flooding
○     Power outages
○     Carbon monoxide detection
We offer 24-hour monitoring and will be there whenever you have questions about your system. Call today to have us install a security system in your home whether you live in Iowa City, Cedar Rapids, Waterloo, or Cedar Falls.
Tags: