Practical Applications of Home Automation in Iowa
September 22, 2018 at 8:00 AM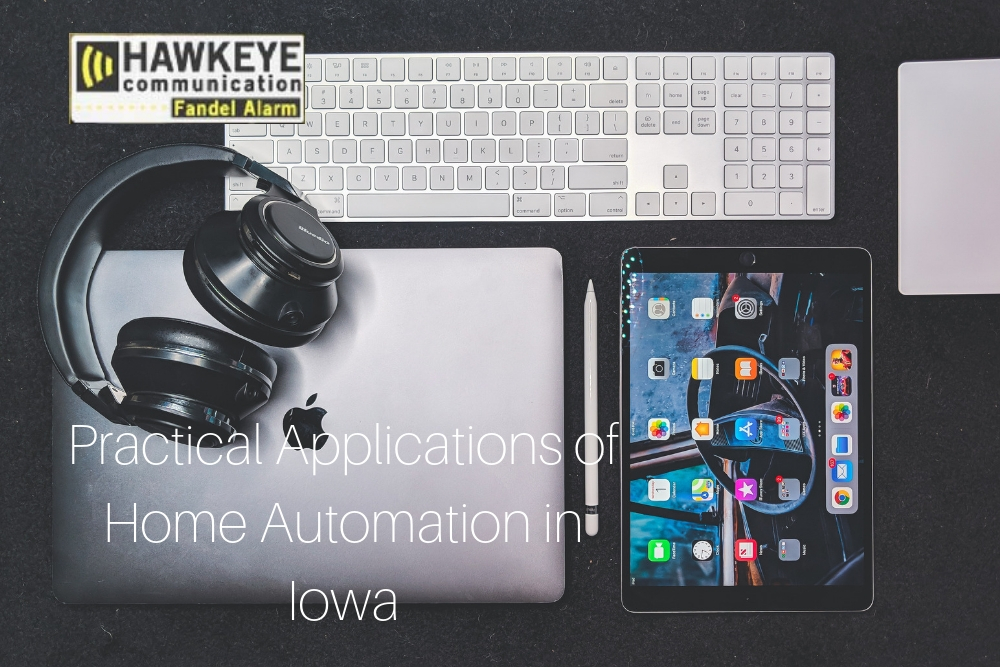 When you install automation devices in your home, you're doing more than making some simple improvements.
Your home is your biggest financial investment, so why not try to get the most out of it? You have the power to reduce your electricity usage with lighting control, smart thermostats, and remote access.
Lighting Control
Are you one of those homeowners that patrols your home at night after everyone else has gone to sleep to make sure every light is shut off?
Kudos to you for being the responsible one, but it can be so much easier than taking a walkabout around your house every night.
Imagine having a touchscreen access center that lets you turn off all the lights in your home while activating your security system at the same time. You can do this by using the touchpad on the wall or via your smartphone.
Lighting control is about controlling the way all of your existing lights and switches in your home shut off. And you don't even have to have a ready-made smart home to accomplish this! Home automation can be achieved in existing homes and without destroying your walls and decor.
Practically speaking, lighting control will improve the ambiance throughout your home. You'll get more enjoyment and you'll start to see the value of it on your electricity bill.
Enjoy all the benefits of:
Motion sensors

Time clock schedules

Door openings

User codes

Alarm system activators
Benefits of Having Lighting Control Systems
Most lighting control systems can be installed as standalone products, which means you don't have to have home automation if you don't want it. Your lighting control will operate with or without an automation system

Dimming your lights by 25% will save you about 20% on energy

Dimming the lights by 50% will save 40% of energy

Occupancy sensors can be integrated into your lighting control system so lights will switch off in empty rooms to conserve energy

Dimming a room light level by 25% will reduce your carbon dioxide emissions by 1019 points and preserve 435 pounds of coal
Practical Implications of Home Automation
1.HVAC energy usage
Did you forget to adjust the thermostat before you left for work this morning? Enjoy using remote access to adjust your HVAC and lighting to the perfect level without leaving your desk.

Your home automation system will adjust light settings, HVAC systems, hot water heater, pool and motors when no one is home.

2.Lighting control
Ensure everyone can enter or exit your home safely in an emergency situation. Install a pathway of lights that turn on as you enter the driveway.

Most home automation systems will allow you to create multiple "scenes" with various lighting levels

Want to conserve energy? Add motion sensors to your automation system so they can conserve energy when you enter and leave a room.

3.Access Control
Access control readers have the ability to replace your traditional house keys. Add them to your existing locks with Hawkeye Communications' help.

These readers have a fingerprint reader or access card that's attached to your keychain.
Contact the Home Automation Experts
At Hawkeye Communication, we take pride in offering custom home automation services to homeowners in Cedar Falls, Waterloo, Cedar Rapids, and Iowa City.
If you're interested in turning your existing home into a smart home, give the team at Hawkeye Communication a call today. We'll visit your property and give you an estimate!
Tags: