Safety Precautions for the Holiday Season
December 13, 2018 at 11:00 AM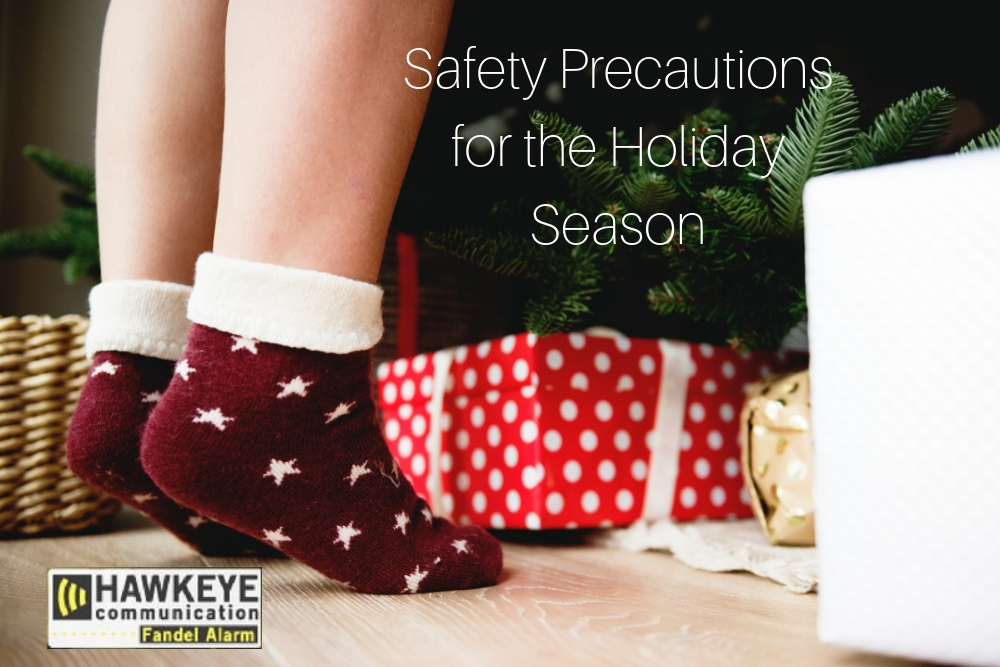 Compared to the other times of the year, crimes such as theft are at its peak during the busiest season of the year. Thus, it is important to ensure the safety of your dwelling and personal belongings during the holiday season.
What are your options?
People can take the simplest to the most advanced safety precautions to secure the safety of their households. Choose from one or more of the following below:
Keep all the doors locked
All the doors of the house and even the cars must not be left open, whether you leave for a holiday vacation or just staying at home. Unclosed doors give thieves an effortless access to your home and car.
Do not leave your valuables outside
Valuables must be kept attended at all times. You would not want to spoil the Holiday season being all mournful looking for your stolen belongings.
Unmonitored or self-monitored security cameras
Of all the security systems available in the market, self-monitored ones are relatively cheaper. You can control it easily and the price you're paying for is definitely worth the security that it will provide. You can install cameras inside and outside the house and monitor every area that you wish to see during the suspicious times of the day. This type of security system usually do not require a professional to have it installed - you can do it yourself and not to mention that most of them can be connected to your phone through a phone app!
Monitored security cameras
Professional home security companies monitor this type of security cameras. This is recommended to those who are always out or far from home because self-monitored security cameras might be troublesome and not fit for their situation. Availing this type of security system is pricier, but there's not much work to do.
Watchdogs
The more traditional way of being notified if there are intruders is having watchdogs at home. Not only that you will be alarmed in times of strangers breaking in, but the watchdogs can also keep them from entering your home.
Motion sensor floodlight
Motion sensor floodlights can save you lots of money because they consume lesser energy than floodlights that are opened through the night. No thief would want to be caught on the spot being flashed with strong light from the motion sensor floodlight.
Tags: